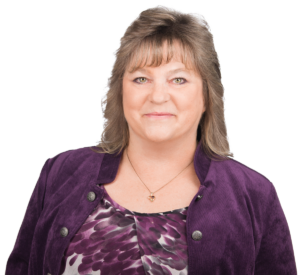 Recently we nominated Shelli Haag for the Unsung Legal Heroes award based upon the tireless efforts she has shown as our firm's primary paralegal, legal assistant, accountant, human resources manager, and her general expertise in anything that crosses her desk. Shelli's career spans over 20 years. In addition to being the engine that drives our law office, she has gone above and beyond this past year as we have gone through the pandemic and all that it has required.
Shelli was instrumental in the implementation of our "Peacetime Emergency Free Expungement Program" that was designed to help those who were suffering from the pandemic and needed to have their records expunged in an effort to promote re-employment or helping with housing needs. While the lawyers get the most public recognition for this program, it would not have been possible without the dedicated work from Shelli. Shelli has had an enormous yet quiet impact on hundreds of clients lives and her role cannot be understated.
Making Us Look Good Every Day
Shelli has, and continues to, take an active role in the success of all parts of our legal practice. She makes us look good in Court daily and does so with a smile on her face. In addition, she has trained numerous new staff members that have joined the firm in the past year, and it is with utmost confidence that we can say, "Go ask Shelli!" Her honest, friendly, and considerate nature are qualities that make her a natural leader.
Shelli is an important front-facing member of our firm and always tries to see the good side of people and she encourages other staff members to do the same. Shelli has an open-door policy and has time for everyone who comes to her desk and works tirelessly well beyond a normal work week. This has never been more evident as she brought files home and back to the office most weekends during the past year, while continuing to work in-person at our office.
We cannot express within the limits of this short description all the attributes that Shelli Haag possesses to qualify her nomination for the Unsung Legal Hero Award. Rest assured that the list would be too exhaustive. If I had to distill the description of Shelli to its essence, the traits we value so much include: intelligence, vision, tact, diplomacy, leadership, decisiveness, and responsibility. However, of greater importance would be the long list of intangibles that make up the fabric of a true leader of any organization: caring, respect, humility, commitment, dedication, humor, honesty, integrity, empathy, transparency, hard work, and resiliency.
Without hesitation, we are thrilled to nominate Shelli Haag for the Unsung Heroes award.
You can find the Minnesota Lawyer article here.
Kevin, Mike and Sam