Minnesota Federal Crime Lawyers
The attorneys at Sieben Edmunds Miller have extensive experience dealing with felony crimes in Minnesota and Wisconsin. Facing a federal charge can feel especially daunting, but our team of Minnesota criminal defense lawyers have the knowledge and experience to help guide you toward a successful resolution. We know how to navigate the criminal legal system.
Nobody plans on facing federal charges. If you find yourself in need of legal representation, you can trust the team at Sieben Edmunds Miller to provide strong legal counsel. We learn the facts, build a legal strategy specific to your case, and advocate fiercely for your interests. We're not here to judge you. We're here to ensure you have the highest-quality legal representation.
Common examples of federal crimes include: Mail fraud, Carjacking, Kidnapping, Bank robbery, Child pornography, Credit card fraud, Identity theft, Computer crimes, Federal hate crimes, Obscenity, Tax evasion, Counterfeiting, Damaging or destroying public mailboxes, Immigration offenses, and Drug Sale or Drug Possession.
Facing Federal Crimes in Minnesota
The United States Congress creates federal laws (also called statutes). While many criminal acts fall under state law, others fall under federal law. Common reasons a crime committed in Minnesota could potentially fall under federal law include:
The offender crossed state lines while committing an illegal act

The crime involves international activity

The crime took place on or involved federal property
When a crime is committed that falls under state and federal law, government prosecutors must decide if the offender will be held accountable in federal or state court. Our strong focus on criminal defense means we have the experience to guide you through this complicated process.
Felony or Misdemeanor Crimes: What's the Difference?
While misdemeanor offenses carry sentences of one year or less, felonies can result in more extensive prison sentences. Because the U.S. Congress determines the penalties for all federal crimes, they also decide which criminal acts are felonies vs. misdemeanors. The Minnesota state legislature is charged with making determinations for criminal acts that violate state law. Whether you are facing felony or misdemeanor federal crime in Minnesota or Wisconsin, our experienced Minneapolis criminal defense attorneys and St.Paul criminal defense attorneys are here to represent you.
Questions About Federal Crimes?
The attorneys at Sieben Edmunds Miller have the knowledge and experience to represent clients facing federal charges. Contact our legal team to discuss your federal case by calling (651) 994-6744 or contacting us online. We are here to listen to you, create an action plan, and fight for your rights.
If you're facing a Criminal Federal charge, you can trust the experienced Minnesota lawyers at Sieben Edmunds Miller to advocate for you. We proudly serve the cities of Burnsville, Bloomington, Minneapolis, Woodbury, Eagan, Mendota Heights, St. Paul, Hastings, Hudson, and River Falls in Criminal cases. We also serve surrounding cities in Dakota County and throughout Minnesota and Wisconsin.
Get a Free Case Evaluation
We are here to help. Let us evaluate your case for you. Free of charge – no obligation. Complete our free case evaluation form or call us directly at (651) 323-2464.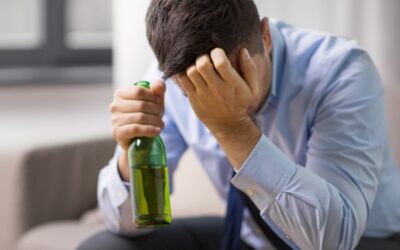 A DWI (Driving While Intoxicated) conviction can lead to a host of severe legal consequences. These include the suspension or revocation of your driver's license, substantial fines and court fees, the installation of an ignition interlock device in your vehicle, a...
Note: The use of the Internet or this form for communication with the firm or any individual member of the firm does not establish an attorney-client relationship. Confidential or time-sensitive information should not be sent through this form.