Traumatic Brain Injury Attorney in Minnesota

A traumatic brain injury is one of the most life-altering injuries anyone can experience. The severity of a traumatic brain injury (TBI) varies based on the individual's circumstances, but many of the most severe TBIs occur during accidents caused by another party's recklessness or disregard. Common causes of traumatic brain injuries include car accidents, pedestrian accidents, falls, and accidents on bicycles, ATVs, and snowmobiles. Sadly, even when following the proper safety precautions like wearing a seatbelt and helmet, a serious accident can occur and an innocent party can have their life changed forever. 
The True Cost of An Injury
Brain injuries come at a great cost to the individual and the family. When an individual loses the ability to work, care for themself, and enjoy day-to-day activities, their life is forever changed. Family members often must step up to provide income and care. This can completely change the dynamic of a family system. Additionally, the financial burden is immense and many families are never able to rebound after their loved one experiences a traumatic brain injury.
To avoid such a challenging fate, some individuals with TBIs and their families choose to pursue a personal injury claim. MN brain injury attorneys work with clients to try to obtain fair compensation for the repercussions of their injuries. This type of personal injury case may consider medical expenses, lost wages, repercussions of the permanent injury, property damage, and pain and suffering.
Consequences of A Traumatic Brain Injury
Individuals who have sustained a TBI may experience drastic changes to their mind, body, and lifestyle. The symptoms of a TBI are as varied as the people who experience them, but some common long-term effects include:
Loss of mobility or paralysis
Impact on cognitive function
Inability to talk or communicate
Persistent headaches
Memory loss
Seizures
Fatigue
Vision problems
Balance problems
These effects range in severity, but they can all cause someone's life to change forever. Sometimes people with TBIs undergo years of rehabilitation and therapies to improve their quality of life. Others experience very little improvement in these areas over time. A personal injury claim addresses the specific needs of the individual to ensure any current and future medical treatment is covered.
Minnesota Traumatic Brain Injury Lawyers
A Minnesota brain injury lawyer works with personal injury clients and their families to help them fight to be compensated for their injury-related expenses. This can be challenging, since many insurance companies care more about their bottom line than the pain you've experienced. To make matters worse, there are some personal injury attorneys who will pressure clients to take an unfair settlement just so they can wrap the case up quickly and get their paycheck.
Sieben Edmunds Miller is a Minnesota personal injury firm that puts clients – not profit – first. When you work with Sieben Edmunds Miller, your Minnesota personal injury attorney will take the time to understand your injuries and expenses to ensure your personal injury claim covers all the costs. We help you look at the big picture and stand up for what you deserve. Before you start negotiating with the insurance companies, contact us.
Get a Free Case Evaluation
We are here to help. Let us evaluate your case for you. Free of charge – no obligation. Complete our free case evaluation form or call us directly at (651) 994-6744.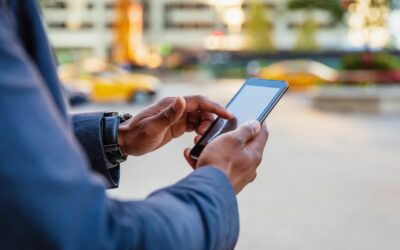 Car accidents involving rideshare companies can present unique challenges for those seeking compensation for their injuries and damages. Understanding the complexities of these rideshare company accident claims and knowing how to navigate through them is crucial. In...
Note: The use of the Internet or this form for communication with the firm or any individual member of the firm does not establish an attorney-client relationship. Confidential or time-sensitive information should not be sent through this form.
Directions to Sieben Edmunds Miller
Sieben Edmunds Miller
Directions from Burnsville
Burnsville Construction Accident Attorneys
Are you looking for a construction accident attorney in Burnsville? Sieben Edmunds Miller serves clients in Burnsville who have experienced personal injuries related to construction accidents. If you're a resident of Burnsville, Minnesota, our experienced construction accident attorneys are here to advocate for you. Directions to our office from Burnsville:
15 min (9.3 miles) via State Hwy 13 N | Fastest route, the usual traffic
Construction Accident Attorney in Burnsville, Minnesota
Head north on Nicollet Ave toward E 130th St (0.6 mi)
Turn right onto State Hwy 13 N/Hwy 13 E
Continue to follow State Hwy 13 N (7.1 mi)
Turn right onto Lone Oak Rd (0.8 mi)
Turn left onto Pilot Knob Rd (0.7 mi
Turn left onto Corporate Center Dr (400 ft)
Corporate Center Dr turns slightly right and becomes Eagan Woods Dr (171 ft)
Turn right(Sieben Edmunds Miller, PLLC will be on the left)
Directions from Bloomington
Bloomington Construction Accident Attorneys
Sieben Edmunds Miller represents construction accident victims in Bloomington, Minnesota. Our experienced attorneys serve clients in Bloomington and the surrounding metro area. We know this is a difficult time, but our team is here to advocate for you when an unforeseen construction accident occurs. Directions to our office from Bloomington:
10 min via I-494 E | Fastest route, the usual traffic
Construction Accident Attorney in Bloomington, Minnesota
Take I-494 E to Pilot Knob Rd in Eagan. Take exit 71 from I-494 E (8.1 m)
Continue on Pilot Knob Rd to your destination (0.3 mi)
Turn right (Sieben Edmunds Miller, PLLC will be on the left)
Directions from Minneapolis
Minneapolis Construction Accident Attorneys
At Sieben Edmunds Miller, we know that construction accidents can be extremely serious. Our Minneapolis construction accident lawyers have years of experience representing Minnesotans when unforeseen events occur. Construction accidents are very common in Minneapolis, so make sure you have strong advocates in your corner. Our Minneapolis construction attorneys are here to help. Directions to our office from Minneapolis:
18 min via I-35W S and MN-62 E | Fastest route now, the usual traffic
Construction Accident Attorney in Minneapolis, Minnesota
Get on MN-65 S (0.8 mi)
Take I-35W S and MN-62 E to State Hwy 13 S in Mendota Heights (11.8 mi)
Take Pilot Knob Rd to your destination in Eagan (1.4 mi)
Directions from Woodbury
Woodbury Construction Accident Attorneys
Do you need an experienced Woodbury construction accident attorney? The lawyers at Sieben Edmunds Miller have represented Woodbury residents in the wake of construction accidents for years. When the unexpected occurs, you can rely on our Woodbury construction accident attorneys for their legal advocacy. Directions to our office from Woodbury:
16 min via I-494 S | Fastest route, the usual traffic
Construction Accident Attorney in Woodbury, Minnesota
Get on I-494 S (0.8 mi)
Follow I-494 S to Pilot Knob Rd in Mendota Heights. Take exit 71 from I-494 W (12.0 mi)
Continue on Pilot Knob Rd to your destination in Eagan (0.5 mi)
Directions from Eagan
Eagan Construction Accident Attorneys
If you're looking for legal representation for an Eagan construction accident, look no further. The experienced Eagan construction accident attorneys at Sieben Edmunds Miller are here to help you through this difficult situation. When the unexpected occurs, our team is here to advocate for you. Construction accidents in Eagan are very serious. Directions to our office from Eagan:
7 min via Pilot Knob Rd | Fastest route, the usual traffic
Construction Accident Attorney in Eagan, Minnesota
Head north on Pilot Knob Rd toward Diffley Rd (3.7 mi)
Turn left onto Corporate Center Dr (400 ft)
Corporate Center Dr turns slightly right and becomes Eagan Woods Dr (171 ft)
Turn right (Sieben Edmunds Miller, PLLC will be on the left)
Sieben Edmunds Miller
Directions from Mendota Heights
Mendota Heights Construction Accident Attorneys
The attorneys at Sieben Edmunds Miller are experienced construction accident lawyers in Mendota Heights, Minnesota. We are here to guide you through the legal system when unexpected construction accidents occur for Mendota Heights residents. If you need a Mendota Heights construction accident attorney, we're here to help. Directions to our Mendota Heights office:
7 min via I-35E S | Fastest route
Construction Accident Attorney in Mendota Heights, Minnesota
Get on I-35E S (0.7 mi)
Continue on I-35E S. Take Exit 99B to Pilot Knob Rd. Take exit 71 from I-494 W (2.2 mi)
Continue on Pilot Knob Rd to your destination in Eagan (0.5 mi)
Sieben Edmunds Miller PLLC will be on the right
Directions from St. Paul
St. Paul Construction Accident Attorneys
Sieben Edmunds Miller helps residents of St. Paul who have experienced a construction accident. You can trust our experienced attorneys to advocate for you when the unexpected occurs. We know you weren't planning on this, so our team of St. Paul construction accident attorneys are here for you. Make sure you have a lawyer who knows the intricacies of St. Paul construction accident law. Directions to our office from St. Paul:
14 min via US-52 S and I-494 W | Fastest route, the usual traffic
Construction Accident Attorney in St. Paul, Minnesota
Take US-52 S and I-494 W to Pilot Knob Rd in Mendota Heights. Take exit 71 from I-494 W (11.7 mi)
Continue on Pilot Knob Rd to your destination in Eagan (0.5 mi)
Directions from Hastings
Hastings Construction Accident Attorneys
Sieben Edmunds Miller is a wonderful advocate for victims of construction accidents in Hastings, Minnesota. Our experienced construction accident attorneys represent clients in Hastings and the Southeastern Metro. When construction accidents happen, our team is here for you. For years, we have served clients in Hastings in the aftermath of construction accidents. Directions to our office from Hastings:
27 min (20.8 miles) via Hwy 55 W | Fastest route, the usual traffic
Construction Accident Attorney in Hastings, Minnesota
Take Vermillion St to US-61 N/Hastings Rd S (0.4 mi)
Follow US-61 N and I-494 W to Pilot Knob Rd in Mendota Heights. Take exit 71 from I-494 W (21.9 mi)
Continue on Pilot Knob Rd to your destination in Eagan (0.5 mi)
Directions from Hudson
Hudson Construction Accident Attorneys
At Sieben Edmunds Miller, we help victims of construction accidents in Hudson, Wisconsin. Our Hudson construction accident attorneys will advocate for you when the unanticipated occurs. We understand the complexities surrounding construction accidents and will work with you to help advocate for a favorable outcome. Directions to our office from Hudson:
via I-94 W and I-494 S | Fastest route now, the usual traffic
Construction Accident Attorney in Hudson, Wisconsin
Get on I-94 W/US-12 W from 1st St and 2nd St S/I-94 ALT (1.1 mi)
Follow I-94 W/US-12 W and I-494 S to Pilot Knob Rd in Mendota Heights. Take exit 71 from I-494 W (24.1 mi)
Continue on Pilot Knob Rd to your destination in Eagan (0.5 mi)
Directions from River Falls
River Falls Construction Accident Attorneys
Are you searching for a construction accident attorney in River Falls, Wisconsin? If so, Sieben Edmunds Miller is here to help you. Our experienced team of construction accident lawyers helps victims in River Falls in the aftermath of their unexpected construction accidents. Directions to our office from River Falls:
37 min via I-94 W and I-494 S | Fastest route, the usual traffic
Construction Accident Attorney in River Falls, Wisconsin
Get on WI-35 N in St. Croix County from N Main St (1.7 mi)
Follow WI-35 N, I-94 W/US-12 W, and I-494 S to Pilot Knob Rd in Mendota Heights. Take exit 71 from I-494 W (34.0 mi)
Continue on Pilot Knob Rd to your destination in Eagan (0.5 mi)
Sieben Edmunds Miller
Directions from Hennepin County
Hennepin County Construction Accident Attorneys
If you or a loved one has experienced a construction accident in Hennepin County, Minnesota, contact the lawyers at Sieben Edmunds Miller. Our Hennepin County construction attorneys are here to advocate for you when the unexpected occurs. If you're a resident of Hennepin county searching for a construction accident attorney- our team is here to help. Directions to our office from Hennepin County:
28 min via I-494 S | Fastest route, the usual traffic
Construction Accident Attorney in Hennepin County, Minnesota
Get on US-12 E in Wayzata (3.6 mi)
Take I-494 S to Pilot Knob Rd in Eagan. Take exit 71 from I-494 E (22.6 mi)
Continue on Pilot Knob Rd to your destination (0.3 mi)
Directions from Ramsey County
Ramsey County Construction Accident Attorneys
Construction accidents in Ramsey County are more common than you might think. If you or a loved one are the victim of a construction accident in Ramsey County, you should contact the attorneys at Sieben Edmunds Miller. Our experienced lawyers focus on Ramsey County construction accidents. Directions to our office from Ramsey County:
21 min via I-35E S | Fastest route, the usual traffic
Construction Accident Attorney in Ramsey County, Minnesota
Get on I-35E S in Saint Paul from Frost Ave and Larpenteur Ave E (2.9 mi)
Continue on I-35E S to Mendota Heights. Take exit 71 from I-494 W (11.2 mi)
Continue on Pilot Knob Rd to your destination in Eagan (0.5 mi)
Directions from Dakota County
Dakota County Construction Accident Attorneys
Unfortunately, construction accidents are a common occurrence in Dakota County, Minnesota. When the unexpected happens, you can rely on the Dakota County construction accident attorneys at Sieben Edmunds Miller to see you through the process and help advocate for a favorable outcome. Victims of construction accidents in Dakota County need experienced lawyers. Directions to our office from Dakota County:
15 min via Pilot Knob Rd | Fastest route, the usual traffic
Construction Accident Attorney in Dakota County, Minnesota
Head east on 150th St W (98 ft)
Turn left onto Pilot Knob Rd (9.0 mi)
Turn left onto Corporate Center Dr (400 ft)
Corporate Center Dr turns slightly right and becomes Eagan Woods Dr (171 ft)
Turn right(Sieben Edmunds Miller, PLLC will be on the left)
Directions from Washington County
Washington County Construction Accident Attorneys
If you're searching for a Washington County construction accident attorney, Sieben Edmunds Miller is here to help. Our team of experienced construction accident attorneys have been serving Washington County for many years. We understand the complex area of construction accident law. Directions to our office from Washington County:
22 min via Bailey Rd and I-494 W | Fastest route, the usual traffic
Construction Accident Attorney in Washington County, Minnesota
Take Bailey Rd and I-494 W to Corporate Center Dr in Eagan (16.9 mi)
Continue on Corporate Center Dr to your destination (0.1 mi)
Directions from Scott County
Scott County Construction Accident Attorneys
Residents of Scott County, Minnesota need strong representation after a construction accident. The construction accident attorneys at Sieben Edmunds Miller are here to help. Our experienced construction accident lawyers understand the intricacies of construction law in Scott County. Directions to our office from Scott County:
35min via US-169 N and I-494 E | Fastest route, the usual traffic
Construction Accident Attorney in Scott County, Minnesota
Get on US-169 N in Shakopee from Marystown Rd (7.5 mi)
Follow US-169 N and I-494 E to Pilot Knob Rd in Eagan. Take exit 71 from I-494 E (22.7 mi)
Continue on Pilot Knob Rd to your destination (0.3 mi)