Experienced Minnesota Hit and Run Lawyers
Leaving the scene of an accident is against the law in Minnesota. The severity of the charges depends on the incident, ranging from the relatively minor offense of causing property damage to committing criminal vehicular homicide. If you are in an accident, the first rule is to stop. Exchange information with the other driver. If anyone has been hurt, call police and paramedics. Under no circumstances should you just drive away hoping no one will notice and record your license plate number.
You won't escape unpunished. Many police departments have special units that only investigate hit and run accidents in Minnesota. If you've made the mistake of leaving the scene of an accident – even if nobody was injured and you did not cause the collision – you need our experienced hit and run attorneys in Minneapolis and St. Paul to represent you.
Why Do Drivers Hit and Run in Minnesota?
There are many reasons why somebody driving a vehicle flees an accident. The most-common is that the driver was unaware that they hit somebody or something. But there are other, more serious reasons:
They were intoxicated and knew police would charge them with DWI

They don't have auto insurance

They do not have a driver's license

There was a warrant out for their arrest
Whatever the reason, if you are charged with a hit and run offense in Minnesota, call a knowledgeable Sieben Edmunds Miller traffic offense lawyer.
Accidents Causing Injury and Death in Minnesota
Nationally, during the past 10 years, thousands of people were injured and more than 1,200 people were killed in hit and run accidents. Some 10 percent of all accidents in the U.S. are hit and run.
Prosecutors are especially tough on drivers who cause an injury or death. You may be charged with felony Criminal Vehicular Homicide or Criminal Vehicular Operation if the accident involved:
Death
Great bodily harm where critical injuries are sustained
Substantial bodily harm where there are serious but non-life-threatening injuries
Bodily harm such as cuts, bruises and low levels of pain
The state asks drivers for information that can be self-incriminating, and police officers are likely to ask you questions where the answers may damage your defense in court. The solution is to call Sieben Edmunds Miller where one of our traffic accident lawyers will help you complete the state forms so that you comply with the requirement to file a report but not incriminate yourself.
And by no means should you ever answer any police questions without having a lawyer present. If they push you, cite your 5th Amendment right to remain silent and your right to be represented by an attorney.
Defending You Against Hit and Run Charges in Minnesota
Often, we learn that a client fled the scene of an accident in a moment of panic. They regret doing so and want to avoid the criminal charge. Don't deal with this by yourself: We want to know how the accident happened and what occurred right after the incident.
We know that many hit and run charges result from things that weren't your fault. For instance, sometimes another person was using your car and you may not have been anywhere near the accident when it happened. But you may still need to challenge the charge in court. We will help you explain yourself in court and challenge the arrest.
We handle many hit and run cases in Minnesota and Wisconsin courts and know not only what you are facing but how frightened you feel. We will evaluate your case, walk you through the facts and lay out how we can help you.
Don't Fight Hit and Run Charges Alone
Call a Sieben Edmunds Miller hit and run accident attorney serving Minnesota and Wisconsin. Or use our handy on-line chat form. But don't ignore the ticket or the seriousness of what you're facing.
If you're facing a Hit and Run charge, you can trust the experienced Minnesota lawyers at Sieben Edmunds Miller to advocate for you. We proudly serve the cities of Burnsville, Bloomington, Minneapolis, Woodbury, Eagan, Mendota Heights, St. Paul, Hastings, Hudson, and River Falls in Hit and Run cases. We also serve surrounding cities in Dakota County and throughout Minnesota and Wisconsin.
Get a Free Case Evaluation
We are here to help. Let us evaluate your case for you. Free of charge – no obligation. Complete our free case evaluation form or call us directly at (651) 323-2464.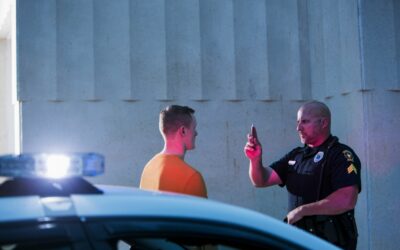 Encountering law enforcement during a DWI stop can be an anxiety-inducing experience, especially if you're unsure about your rights and how to navigate the situation. Without a clear understanding of your rights, even routine interactions with the police can escalate,...
Note: The use of the Internet or this form for communication with the firm or any individual member of the firm does not establish an attorney-client relationship. Confidential or time-sensitive information should not be sent through this form.