Uninsured/Underinsured Minnesota Motorist Car Accident Attorney
A serious car accident is traumatizing and scary, especially one that involves injuries. Once you've recovered from the shock and try to collect the at-fault driver's insurance information, you may discover that they are either uninsured or underinsured. Obviously, you will become worried about how your damages will be covered. Now, you're even more frightened because you've suffered both property damage and physical injuries that will require medical treatment, along with other damages like lost wages.
Irresponsible Minnesota Drivers Who Are Uninsured or Underinsured
When a driver is careless or reckless enough to cause a serious car accident, they may also be careless about other responsibilities. Perhaps their coverage has been canceled because of other accidents they've had or because they failed to pay their premiums, or maybe the coverage available is simply inadequate to fully compensate you for your damages.
 If this is the case, it will be necessary to recover damages from your own insurance company under your uninsured/underinsured auto policy. You should know that negotiating a settlement with your insurance company can be challenging. The underinsured/uninsured coverage provisions are subject to specific conditions and should be carefully evaluated to ensure your claim is being presented precisely in the right way. Your ability to recover damages under your underinsured/uninsured motorist coverage is dependent upon filing a claim correctly.
How Are You Going to Pay for All These Damages if the Driver Didn't Have Proper Coverage? 
The cost of repairing your vehicle, or replacing it if it was totaled, can be prohibitively expensive for you or cause other financial problems. Worse yet, if you were injured, how will you pay your medical bills? And what if a passenger in your car is seriously injured? Who is going to pay for all this?
Often, car accident victims think they may be out of luck when an uninsured or underinsured driver hits them. But that's not true if you have the proper coverage. In Minnesota, you are required to carry no-fault coverage with your own auto insurer and they will pay at least $40,000 (the minimum coverage required by law) towards your accident, or depending upon the additional amount of coverage you purchased. The amount of coverage is divided equally for property damage and towards your medical expenses.
Uninsured Minnesota and Underinsured Motorist Lawyers Can Explain Your Coverage
The car accident lawyers at Sieben Edmunds Miller can explain how to recover damages from your own auto insurance policy when an uninsured/underinsured motorist has hit you. 
The Minnesota car accident lawyers at Sieben Edmunds Miller have extensive experience recovering damages when an underinsured/uninsured motorist has hit our clients. We have a reputation in Minnesota among insurance adjusters as unrelenting, aggressive, and knowledgeable lawyers in this complex practice area. As experienced car accident attorneys, we know how to interpret insurance policies and negotiate a fair settlement on your behalf.
Difference Between Uninsured and Underinsured Motorist Coverage
Your uninsured motorist coverage insures you and the passengers in your car who suffered bodily harm caused by an uninsured driver. If another driver was permitted to use your vehicle, they may also be able to recover damages through your uninsured motorist coverage.
Underinsured motorist coverage is similar to uninsured motorist coverage. The difference between the other driver's insurance limits and your damages will be paid. For example, if the at-fault driver's insurance policy only covered $30,000 in damages, but your damages exceeded that amount, your underinsured motorist coverage should pay the difference.
Our Uninsured Motorist Minnesota Lawyers Have Won Thousands of Cases
The Minnesota car accident lawyers at Sieben Edmunds Miller have extensive experience recovering damages when an underinsured/uninsured motorist has hit you. We have won thousands of cases over our combined decades of experience in insurance claims, verdicts, and settlements for our injured clients. To protect yourself and receive the monetary settlement which you're entitled to may require the experienced car accident attorneys at  Sieben Edmunds Miller.
If you or a loved one were injured because of the negligence and recklessness of another, our team of lawyers are prepared to help you recover your damages.
It's No Up-Front Cost to You—Not A Penny Out of Your Pocket
Because we represent clients on a contingency fee basis, you'll never pay us a penny up-front. A contingency fee basis means that we'll cover all the costs of settling your case until we acquire a fair settlement for you. Only then will we be paid a pre-agreed percentage of your settlement for legal fees.
Contact Us Today for Your No-Obligation, Free Initial Consultation
It's important that you contact us as soon as possible. Our talented, skilled team of car accident attorneys can begin work on your case immediately. And in the meantime, should your insurance company call you, do not risk your claim by giving them a statement without talking to us first.
Uninsured and Underinsured Car Accident Attorneys Know How to Protect Your Claim
So, turn your car accident worries over to our capable hands and give us a call at (651) 994-6744 to receive a prompt evaluation of your case. Or send us a message us here.
If you're involved in an uninsured or underinsured motorist accident, you can trust the experienced Minnesota lawyers at Sieben Edmunds Miller to advocate for you. We proudly serve the cities of Burnsville, Bloomington, Minneapolis, Woodbury, Eagan, Mendota Heights, St. Paul, Hastings, Hudson, and River Falls in uninsured or underinsured motorist accident cases. We also serve surrounding cities in Dakota County and throughout Minnesota and Wisconsin.
Get a Free Case Evaluation
We are here to help. Let us evaluate your case for you. Free of charge – no obligation. Complete our free case evaluation form or call us directly at (651) 994-6744.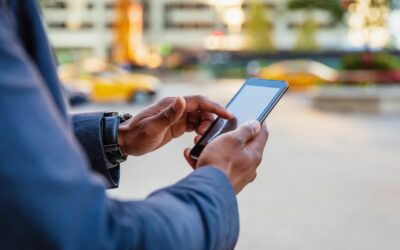 Car accidents involving rideshare companies can present unique challenges for those seeking compensation for their injuries and damages. Understanding the complexities of these rideshare company accident claims and knowing how to navigate through them is crucial. In...
Note: The use of the Internet or this form for communication with the firm or any individual member of the firm does not establish an attorney-client relationship. Confidential or time-sensitive information should not be sent through this form.