Minnesota Fatal Car Accident Attorneys
An untimely death is always a tragedy. When a loved one passes away in a fatal car accident, that tragedy is amplified for the surviving family members. Faced with not only the reality of their loved one's death, but also with the financial burden left behind, many families quickly become overwhelmed.
Some fatal car accidents can't be traced back to negligence or carelessness, but many are proven to have been caused by a negligent party. Insurance companies may offer a settlement to the family of the deceased if their customer is found responsible for the accident, but these settlements are often insufficient and will not cover the long-term effects of the decedent's untimely death.
A personal injury case is one way for families to start the healing process. It allows spouses, parents, and other family members to forget about their financial struggles and focus on honoring their loved one's memory. At Sieben Edmunds Miller, our Minnesota fatal car accident and insurance claim attorneys help families obtain compensation to cover funeral costs, lost wages, and other expenses.
Personal Injury Attorneys for Fatal Minnesota Car Accidents
Fatal car accidents in Minnesota happen for a number of reasons. They may occur when the at-fault party is:
Driving recklessly
Distracted on their phone or with the radio
Not obeying traffic laws
Experiencing road rage or driving aggressively
Not properly licensed to drive
Under the influence of drugs or alcohol
Not accounting for adverse driving conditions, such as rain or icy roads
These are just a few of the countless possible factors involved in a fatal accident. If you believe your loved one's death was caused by another driver for any reason, we recommend you speak to our Minnesota car accident lawyers about possible compensation.
Minnesota Fatal Car Accident Lawyers
The Minnesota fatal car accident attorneys at Sieben Edmunds Miller know how earth-shattering a fatal car accident can be for the surviving family members. After the initial shock, your focus remains on the loss of your spouse, parent, child, sibling, or whoever you lost in the accident. Unfortunately, many families are quickly forced to face hard realities when they begin planning a funeral or arranging their loved one's burial. These are often the first costs made apparent after a fatal accident, and they force family members to put their grieving process aside to deal with unpleasant financial decisions.
If your deceased family member did not have a life insurance policy in place to handle his or her final expenses, you may already feel burdened financially. A car accident personal injury case is meant to reimburse you for these expenses, as well as to provide some ongoing financial normalcy for surviving spouses and children of the accident victim.
Our personal injury attorneys can help your family impress upon the insurance companies just how huge the loss of your family member is and what a burden his or her death has placed on your family. If the insurance companies aren't prepared to offer a fair settlement, we're always ready to present your case to a judge or jury and obtain compensation through a lawsuit. When you choose Sieben Edmunds Miller's team, we'll promptly get to work preparing evidence of the other party's fault and of the financial burden they have caused your family.
Compensation for A Fatal Car Accident
Obtaining financial compensation after your loved one's death won't stop the pain you're feeling, but we believe it will allow your family to grieve properly – that is, without having to worry about bills, final expenses and other logistics. If you would like to learn more about filing a personal injury case on behalf of your deceased loved one, our team is ready to assist. Contact our personal injury lawyers in Minnesota to schedule a consultation and learn more.
If you're involved in a Fatal Car Accident, you can trust the experienced Minnesota lawyers at Sieben Edmunds Miller to advocate for you. We proudly serve the cities of Burnsville, Bloomington, Minneapolis, Woodbury, Eagan, Mendota Heights, St. Paul, Hastings, Hudson, and River Falls in Fatal Car Accident cases. We also serve surrounding cities in Dakota County and throughout Minnesota and Wisconsin.
Get a Free Case Evaluation
We are here to help. Let us evaluate your case for you. Free of charge – no obligation. Complete our free case evaluation form or call us directly at (651) 994-6744.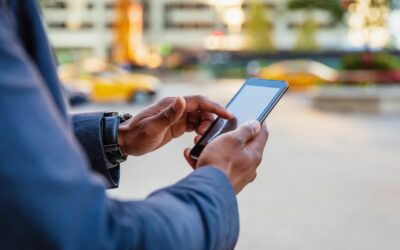 Car accidents involving rideshare companies can present unique challenges for those seeking compensation for their injuries and damages. Understanding the complexities of these rideshare company accident claims and knowing how to navigate through them is crucial. In...
Note: The use of the Internet or this form for communication with the firm or any individual member of the firm does not establish an attorney-client relationship. Confidential or time-sensitive information should not be sent through this form.
Directions to Sieben Edmunds Miller
Sieben Edmunds Miller
Directions from Burnsville
Burnsville Fatal Car Accident Attorneys
Are you looking for a Fatal Car accident attorney in Burnsville? Sieben Edmunds Miller serves clients in Burnsville who have experienced personal injuries related to construction accidents. If you're a resident of Burnsville, Minnesota, our experienced Fatal Car accident attorneys are here to advocate for you. Directions to our office from Burnsville:
15 min (9.3 miles) via State Hwy 13 N | Fastest route, the usual traffic
Fatal Car Accident Attorney in Burnsville, Minnesota
Head north on Nicollet Ave toward E 130th St (0.6 mi)
Turn right onto State Hwy 13 N/Hwy 13 E
Continue to follow State Hwy 13 N (7.1 mi)
Turn right onto Lone Oak Rd (0.8 mi)
Turn left onto Pilot Knob Rd (0.7 mi
Turn left onto Corporate Center Dr (400 ft)
Corporate Center Dr turns slightly right and becomes Eagan Woods Dr (171 ft)
Turn right(Sieben Edmunds Miller, PLLC will be on the left)
Directions from Bloomington
Bloomington Fatal Car Accident Attorneys
Sieben Edmunds Miller represents construction accident victims in Bloomington, Minnesota. Our experienced attorneys serve clients in Bloomington and the surrounding metro area. We know this is a difficult time, but our team is here to advocate for you when an unforeseen Fatal Car accident occurs. Directions to our office from Bloomington:
10 min via I-494 E | Fastest route, the usual traffic
Fatal Car Accident Attorney in Bloomington, Minnesota
Take I-494 E to Pilot Knob Rd in Eagan. Take exit 71 from I-494 E (8.1 mi)
Continue on Pilot Knob Rd to your destination (0.3 mi)
Turn right (Sieben Edmunds Miller, PLLC will be on the left)
Directions from Minneapolis
Minneapolis Fatal Car Accident Attorneys
At Sieben Edmunds Miller, we know that Fatal Car accidents can be extremely serious. Our Minneapolis Fatal Car accident lawyers have years of experience representing Minnesotans when unforeseen events occur. Fatal Car accidents are very common in Minneapolis, so make sure you have strong advocates in your corner. Our Minneapolis Fatal Car attorneys are here to help. Directions to our office from Minneapolis:
18 min via I-35W S and MN-62 E | Fastest route now, the usual traffic
Fatal Car Accident Attorney in Minneapolis, Minnesota
Get on MN-65 S (0.8 mi)
Take I-35W S and MN-62 E to State Hwy 13 S in Mendota Heights (11.8 mi)
Take Pilot Knob Rd to your destination in Eagan (1.4 mi)
Directions from Woodbury
Woodbury Fatal Car Accident Attorneys
Do you need an experienced Woodbury Fatal Car accident attorney? The lawyers at Sieben Edmunds Miller have represented Woodbury residents in the wake of construction accidents for years. When the unexpected occurs, you can rely on our Woodbury Fatal Car accident attorneys for their legal advocacy. Directions to our office from Woodbury:
16 min via I-494 S | Fastest route, the usual traffic
Fatal Car Accident Attorney in Woodbury, Minnesota
Get on I-494 S (0.8 mi)
Follow I-494 S to Pilot Knob Rd in Mendota Heights. Take exit 71 from I-494 W (12.0 mi)
Continue on Pilot Knob Rd to your destination in Eagan (0.5 mi)
Directions from Eagan
Eagan Fatal Car Accident Attorneys
If you're looking for legal representation for an Eagan Fatal Car accident, look no further. The experienced Eagan Fatal Car accident attorneys at Sieben Edmunds Miller are here to help you through this difficult situation. When the unexpected occurs, our team is here to advocate for you. Fatal Car accidents in Eagan are very serious. Directions to our office from Eagan:
7 min via Pilot Knob Rd | Fastest route, the usual traffic
Fatal Car Accident Attorney in Eagan, Minnesota
Head north on Pilot Knob Rd toward Diffley Rd (3.7 mi)
Turn left onto Corporate Center Dr (400 ft)
Corporate Center Dr turns slightly right and becomes Eagan Woods Dr (171 ft)
Turn right (Sieben Edmunds Miller, PLLC will be on the left)
Sieben Edmunds Miller
Directions from Mendota Heights
Mendota Heights Fatal Car Accident Attorneys
The attorneys at Sieben Edmunds Miller are experienced Fatal Car accident lawyers in Mendota Heights, Minnesota. We are here to guide you through the legal system when unexpected Fatal Car accidents occur for Mendota Heights residents. If you need a Mendota Heights Fatal Car accident attorney, we're here to help. Directions to our Mendota Heights office:
7 min via I-35E S | Fastest route
Fatal Car Accident Attorney in Mendota Heights, Minnesota
Get on I-35E S (0.7 mi)
Continue on I-35E S. Take Exit 99B to Pilot Knob Rd. Take exit 71 from I-494 W (2.2 mi)
Continue on Pilot Knob Rd to your destination in Eagan (0.5 mi)
Sieben Edmunds Miller PLLC will be on the right
Directions from St. Paul
St. Paul Fatal Car Accident Attorneys
Sieben Edmunds Miller helps residents of St. Paul who have experienced a Fatal Car accident. You can trust our experienced attorneys to advocate for you when the unexpected occurs. We know you weren't planning on this, so our team of St. Paul Fatal Car accident attorneys are here for you. Make sure you have a lawyer who knows the intricacies of St. Paul Fatal Car accident law. Directions to our office from St. Paul:
14 min via US-52 S and I-494 W | Fastest route, the usual traffic
Fatal Car Accident Attorney in St. Paul, Minnesota
Take US-52 S and I-494 W to Pilot Knob Rd in Mendota Heights. Take exit 71 from I-494 W (11.7 mi)
Continue on Pilot Knob Rd to your destination in Eagan (0.5 mi)
Directions from Hastings
Hastings Fatal Car Accident Attorneys
Sieben Edmunds Miller is a wonderful advocate for victims of Fatal Car accidents in Hastings, Minnesota. Our experienced Fatal Car accident attorneys represent clients in Hastings and the Southeastern Metro. When Fatal Car accidents happen, our team is here for you. For years, we have served clients in Hastings in the aftermath of Fatal Car accidents. Directions to our office from Hastings:
27 min (20.8 miles) via Hwy 55 W | Fastest route, the usual traffic
Fatal Car Accident Attorney in Hastings, Minnesota
Take Vermillion St to US-61 N/Hastings Rd S (0.4 mi)
Follow US-61 N and I-494 W to Pilot Knob Rd in Mendota Heights. Take exit 71 from I-494 W (21.9 mi)
Continue on Pilot Knob Rd to your destination in Eagan (0.5 mi)
Directions from Hudson
Hudson Fatal Car Accident Attorneys
At Sieben Edmunds Miller, we help victims of Fatal Car accidents in Hudson, Wisconsin. Our Hudson Fatal Car accident attorneys will advocate for you when the unanticipated occurs. We understand the complexities surrounding Fatal Car accidents and will work with you to help advocate for a favorable outcome. Directions to our office from Hudson:
via I-94 W and I-494 S | Fastest route now, the usual traffic
Fatal Car Accident Attorney in Hudson, Wisconsin
Get on I-94 W/US-12 W from 1st St and 2nd St S/I-94 ALT (1.1 mi)
Follow I-94 W/US-12 W and I-494 S to Pilot Knob Rd in Mendota Heights. Take exit 71 from I-494 W (24.1 mi)
Continue on Pilot Knob Rd to your destination in Eagan (0.5 mi)
Directions from River Falls
River Falls Fatal Car Accident Attorneys
Are you searching for a Fatal Car accident attorney in River Falls, Wisconsin? If so, Sieben Edmunds Miller is here to help you. Our experienced team of Fatal Car accident lawyers helps victims in River Falls in the aftermath of their unexpected Fatal Car accidents. Directions to our office from River Falls:
37 min via I-94 W and I-494 S | Fastest route, the usual traffic
Fatal Car Accident Attorney in River Falls, Wisconsin
Get on WI-35 N in St. Croix County from N Main St (1.7 mi)
Follow WI-35 N, I-94 W/US-12 W and I-494 S to Pilot Knob Rd in Mendota Heights. Take exit 71 from I-494 W (34.0 mi)
Continue on Pilot Knob Rd to your destination in Eagan (0.5 mi)
Sieben Edmunds Miller
Directions from Hennepin County
Hennepin County Fatal Car Accident Attorneys
If you or a loved one has experienced a Fatal Car accident in Hennepin County, Minnesota, contact the lawyers at Sieben Edmunds Miller. Our Hennepin County Fatal Car attorneys are here to advocate for you when the unexpected occurs. If you're a resident of Hennepin county searching for a Fatal Car accident attorney- our team is here to help. Directions to our office from Hennepin County:
28 min via I-494 S | Fastest route, the usual traffic
Fatal Car Accident Attorney in Hennepin County, Minnesota
Get on US-12 E in Wayzata (3.6 mi)
Take I-494 S to Pilot Knob Rd in Eagan. Take exit 71 from I-494 E (22.6 mi)
Continue on Pilot Knob Rd to your destination (0.3 mi)
Directions from Ramsey County
Ramsey County Fatal Car Accident Attorneys
Fatal Car accidents in Ramsey County are more common than you might think. If you or a loved one are the victim of a Fatal Car accident in Ramsey County, you should contact the attorneys at Sieben Edmunds Miller. Our experienced lawyers focus on Ramsey County Fatal Car accidents. Directions to our office from Ramsey County:
21 min via I-35E S | Fastest route, the usual traffic
Fatal Car Accident Attorney in Ramsey County, Minnesota
Get on I-35E S in Saint Paul from Frost Ave and Larpenteur Ave E (2.9 mi)
Continue on I-35E S to Mendota Heights. Take exit 71 from I-494 W (11.2 mi)
Continue on Pilot Knob Rd to your destination in Eagan (0.5 mi)
Directions from Dakota County
Dakota County Fatal Car Accident Attorneys
Unfortunately, Fatal Car accidents are a common occurrence in Dakota County, Minnesota. When the unexpected happens, you can rely on the Dakota County Fatal Car accident attorneys at Sieben Edmunds Miller to see you through the process and help advocate for a favorable outcome. Victims of Fatal Car accidents in Dakota County need experienced lawyers. Directions to our office from Dakota County:
15 min via Pilot Knob Rd | Fastest route, the usual traffic
Fatal Car Accident Attorney in Dakota County, Minnesota
Head east on 150th St W (98 ft)
Turn left onto Pilot Knob Rd (9.0 mi)
Turn left onto Corporate Center Dr (400 ft)
Corporate Center Dr turns slightly right and becomes Eagan Woods Dr (171 ft)
Turn right(Sieben Edmunds Miller, PLLC will be on the left)
Directions from Washington County
Washington County Fatal Car Accident Attorneys
If you're searching for a Washington County Fatal Car accident attorney, Sieben Edmunds Miller is here to help. Our team of experienced Fatal Car accident attorneys have been serving Washington County for many years. We understand the complex area of Fatal Car accident law. Directions to our office from Washington County:
22 min via Bailey Rd and I-494 W | Fastest route, the usual traffic
Fatal Car Accident Attorney in Washington County, Minnesota
Take Bailey Rd and I-494 W to Corporate Center Dr in Eagan (16.9 mi)
Continue on Corporate Center Dr to your destination (0.1 mi)
Directions from Scott County
Scott County Fatal Car Accident Attorneys
Residents of Scott County, Minnesota need strong representation after a Fatal Car accident. The Fatal Car accident attorneys at Sieben Edmunds Miller are here to help. Our experienced Fatal Car accident lawyers understand the intricacies of Fatal Car law in Scott County. Directions to our office from Scott County:
35min via US-169 N and I-494 E | Fastest route, the usual traffic
Fatal Car Accident Attorney in Scott County, Minnesota
Get on US-169 N in Shakopee from Marystown Rd (7.5 mi)
Follow US-169 N and I-494 E to Pilot Knob Rd in Eagan. Take exit 71 from I-494 E (22.7 mi)
Continue on Pilot Knob Rd to your destination (0.3 mi)