Mandatory Minimum DWI Sentences in Minnesota
For anyone facing a first, second, or third degree DWI, a mandatory minimum sentence is supposed to be required by law. This sentence ranges from 30 days to a year of incarceration, depending on how many previous offenses the individual has committed. A high mandatory minimum sentence can be a huge motivation for individuals accused of DWI to avoid conviction – there's little chance that a judge will grant leniency when they must impose a certain sentence.
A mandatory minimum sentence exists for all repeat DWI offenders in Minnesota. Luckily, the judge does have some discretion when handing down mandatory minimum sentences because he or she can choose to replace some of the jail or workhouse time with either intensive probation, community service, or in-home detention, depending on the case. Regardless, you can expect that the prosecutor will want you to spend some time in jail if you are convicted of a repeat DWI offense.
Avoid a Mandatory Minimum Sentence By Working With a Skilled DWI Attorney
Mandatory minimums are an unfortunate fact of life for anyone facing a repeat DWI, but there are certain routes you can take if you hope to serve part of your sentence doing community service or in-home detention (house arrest). The first thing to do if you're facing a mandatory minimum sentence is to consult an attorney who has knowledge of the mandatory minimum sentencing laws in Minnesota. Ideally, your attorney will be able to offer you options that may prevent you from being convicted of the crime in the first place, in which case you won't need to worry about sentencing. If that's not your situation, your attorney can look over your case details and see if there are any factors that may make your case a good candidate for an alternative punishment such as community service or house arrest.
Mandatory Minimum DWI Sentence Attorneys in Minnesota
Look no further than the Minneapolis criminal defense attorneys and St.Paul criminal defense attorneys of Sieben Edmunds Miller for assistance with your DWI/DUI case, particularly if you are facing a mandatory minimum sentence. We're well-versed in the Minnesota laws that pertain to your case, and we will remain driven and compassionate until its resolution. Contact us today to learn more about how we can help you overcome your DWI charges.
If you're facing a DWI charge, you can trust the experienced Minnesota lawyers at Sieben Edmunds Miller to advocate for you. We proudly serve the cities of Burnsville, Bloomington, Minneapolis, Woodbury, Eagan, Mendota Heights, St. Paul, Hastings, Hudson, and River Falls in DWI cases. We also serve surrounding cities in Dakota County and throughout Minnesota and Wisconsin.
Get a Free Case Evaluation
We are here to help. Let us evaluate your case for you. Free of charge – no obligation. Complete our free case evaluation form or call us directly at (651) 994-6744.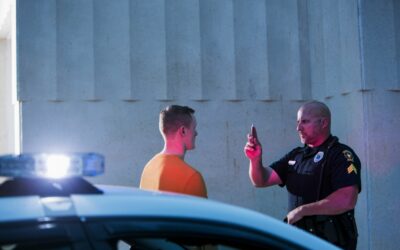 Encountering law enforcement during a DWI stop can be an anxiety-inducing experience, especially if you're unsure about your rights and how to navigate the situation. Without a clear understanding of your rights, even routine interactions with the police can escalate,...
Note: The use of the Internet or this form for communication with the firm or any individual member of the firm does not establish an attorney-client relationship. Confidential or time-sensitive information should not be sent through this form.