Serious and Traumatic Injury Lawyers in Minnesota
Whether it is the result of being injured in a motor vehicle accident, from a workplace incident, being struck by a falling object from a building or construction site, being hurt while having fun shopping at a mall, being involved in a fire or otherwise suffering burns, or some other event, a serious or traumatic injury can change the course of your entire life.
Not only do you suffer from the incident itself, there can be long-term consequences. You may be disfigured requiring years of surgery, the event may have cost you one or more limbs, or you might have suffered a brain injury requiring assistance for the rest of your life. Even worse, taken away from you is the ability to enjoy your family and life, maintain your career, and plan for your retirement.
The serious and traumatic injury lawyers at Sieben Edmunds Miller have the experience you need to be compensated for the costs you are incurring, the damages that were inflicted on you, and what you may need to spend in the future. Your job is to recover as much as possible from your serious or traumatic injury.Our Minneapolis Personal Injury Lawyers and St.Paul Personal Injury Lawyers job is to ensure that you are fairly compensated for what you went through – and may have to cope with for the rest of your life.
We Make Them Pay For Hurting You
You need to focus on recovering and moving on with your life. We take responsibility for fighting to obtain the compensation you deserve, not just for today's costs but to ensure that your future is not jeopardized because of someone else's negligence. The highly experienced serious and traumatic injury lawyers at Sieben Edmunds Miller will discuss your situation with you for free and with no obligation.
Minnesota Traumatic and Serious Injury Victims Helped by Sieben Edmunds Miller
Whether you suffered a serious or traumatic injury in Mendota Heights, Eagan, Dakota County, Minneapolis, St. Paul, the Twin Cities area or anywhere in Minnesota, we can help you receive the compensation you deserve and need to move on with your life. Some of the injuries we help you with include:
Amputation Injuries -Losing one or more limbs or appendages changes everything. Even though a prosthetic device may help if available, many of the things you took for granted when you were fully able bodied are no longer possible.
Burn Injuries – Not only are burn injuries painful, they can take a very long time to heal. Burn injuries can leave you disfigured and may require extensive cosmetic or restorative surgery that may require years to complete.
Brain injuries / TBI / Concussion – There are many types of brain injuries stemming from those that are very mild and temporary, to those that may impact you for longer periods of time with things like slurred speech, damage to memory, or cognitive and functional problems. Brain injuries often result in some of the worst emotional trauma for victims as they are so scary. The human head is tough, but it is still susceptible to significant injuries in the form of traumatic brain injuries. Any changes in personality should be noted and know that often it is those closest to you that recognize the symptoms of a brain injury, even before you do.
Herniated / Bulging Disc – The spine is vulnerable to injury in part because humans evolved into being upright creatures faster than the body could adapt. As a result, an accident can be especially difficult to recover from if it results in herniated or bulging discs.
Fusion Injuries – When the spine is fused after an injury, the surgery often requires a long time to heal and rehabilitation therapy is often prescribed. Fusion injuries are not only painful but require a prolonged period of recovery.
Facet Joint Injuries – Typically, a facet joint injury impairs your ability to work and earn a living because they play an important role in day-to-day living. These injuries dramatically affect your quality of life.
Fractures / Broken Bones – Bone fractures and breaks are painful when they happen and the time you'll be in a cast not only is awkward and uncomfortable but may deny you the ability to work or enjoy the day-to-day activities you once took pleasure in doing.
Neck, Back, and Spine Injuries – Without a doubt, even a relatively minor accident can cause serious neck, back and spine injuries.
Whiplash / Soft Tissue Injuries – Comics joke about whiplash but for anyone who has suffered from a whiplash or soft tissue injury knows how excruciating the pain can be and the way it limits your movement and daily activities.
Paralysis /Paralyzed – Becoming paralyzed after any sort of accident affects not only the victim but their entire family.
If you're involved in a Serious Injuries claim, you can trust the experienced Minnesota lawyers at Sieben Edmunds Miller to advocate for you. We proudly serve the cities of Burnsville, Bloomington, Minneapolis, Woodbury, Eagan, Mendota Heights, St. Paul, Hastings, Hudson, and River Falls in Serious Injury cases. We also serve surrounding cities in Dakota County and throughout Minnesota and Wisconsin.
Get a Free Case Evaluation
We are here to help. Let us evaluate your case for you. Free of charge – no obligation. Complete our free case evaluation form or call us directly at (651) 323-2464.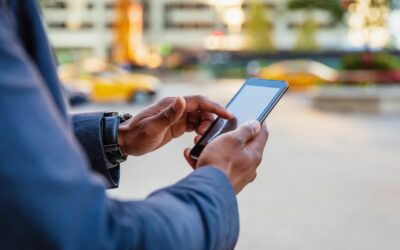 Car accidents involving rideshare companies can present unique challenges for those seeking compensation for their injuries and damages. Understanding the complexities of these rideshare company accident claims and knowing how to navigate through them is crucial. In...
Note: The use of the Internet or this form for communication with the firm or any individual member of the firm does not establish an attorney-client relationship. Confidential or time-sensitive information should not be sent through this form.
Directions to Sieben Edmunds Miller
Sieben Edmunds Miller
Directions from Burnsville
Burnsville Serious Injury Attorneys
Are you looking for a Serious Injury attorney in Burnsville? Sieben Edmunds Miller serves clients in Burnsville who have experienced serious personal injuries. If you're a resident of Burnsville, Minnesota, our experienced Serious Injury attorneys are here to advocate for you. Directions to our office from Burnsville:
15 min (9.3 miles) via State Hwy 13 N | Fastest route, the usual traffic
Serious Injury Attorney in Burnsville, Minnesota
Head north on Nicollet Ave toward E 130th St (0.6 mi)
Turn right onto State Hwy 13 N/Hwy 13 E
Continue to follow State Hwy 13 N (7.1 mi)
Turn right onto Lone Oak Rd (0.8 mi)
Turn left onto Pilot Knob Rd (0.7 mi
Turn left onto Corporate Center Dr (400 ft)
Corporate Center Dr turns slightly right and becomes Eagan Woods Dr (171 ft)
Turn right(Sieben Edmunds Miller, PLLC will be on the left)
Directions from Bloomington
Bloomington Serious Injury Attorneys
Sieben Edmunds Miller represents Serious Injury victims in Bloomington, Minnesota. Our experienced attorneys serve clients in Bloomington and the surrounding metro area. We know this is a difficult time, but our team is here to advocate for you when an unforeseen Serious Injury occurs. Directions to our office from Bloomington:
10 min via I-494 E | Fastest route, the usual traffic
Serious Injury Attorney in Bloomington, Minnesota
Take I-494 E to Pilot Knob Rd in Eagan. Take exit 71 from I-494 E (8.1 mi)
Continue on Pilot Knob Rd to your destination (0.3 mi)\
Turn right (Sieben Edmunds Miller, PLLC will be on the left)
Directions from Minneapolis
Minneapolis Serious Injury Attorneys
At Sieben Edmunds Miller, we know Serious Injuries can be life-changing. Our Minneapolis Serious Injury lawyers have years of experience representing Minnesotans when unforeseen events occur. Serious Injury are very common in Minnesota, so make sure you have strong advocates in your corner. Our Minneapolis Serious Injury attorneys are here to help. Directions to our office from Minneapolis:
18 min via I-35W S and MN-62 E | Fastest route now, the usual traffic
Serious Injury Attorney in Minneapolis, Minnesota
Get on MN-65 S (0.8 mi)
Take I-35W S and MN-62 E to State Hwy 13 S in Mendota Heights (11.8 mi)
Take Pilot Knob Rd to your destination in Eagan (1.4 mi)
Directions from Woodbury
Woodbury Serious Injury Attorneys
Do you need an experienced Woodbury Serious Injury attorney? The lawyers at Sieben Edmunds Miller have represented Woodbury residents in the wake of Serious Injuries for years. When the unexpected occurs, you can rely on our Woodbury Serious Injury attorneys for their legal advocacy. Directions to our office from Woodbury:
16 min via I-494 S | Fastest route, the usual traffic
Serious Injury Attorney in Woodbury, Minnesota
Get on I-494 S (0.8 mi)
Follow I-494 S to Pilot Knob Rd in Mendota Heights. Take exit 71 from I-494 W (12.0 mi)
Continue on Pilot Knob Rd to your destination in Eagan (0.5 mi)
Directions from Eagan
Eagan Serious Injury Attorneys
If you're looking for legal representation for an Eagan Serious Injury, look no further. The experienced Eagan Serious Injury attorneys at Sieben Edmunds Miller are here to help you through this difficult situation. When the unexpected occurs, our team is here to advocate for you. Serious Injuries in Eagan can be life-changing. Directions to our office from Eagan:
7 min via Pilot Knob Rd | Fastest route, the usual traffic
Serious Injury Attorney in Eagan, Minnesota
Head north on Pilot Knob Rd toward Diffley Rd (3.7 mi)
Turn left onto Corporate Center Dr (400 ft)
Corporate Center Dr turns slightly right and becomes Eagan Woods Dr (171 ft)
Turn right (Sieben Edmunds Miller, PLLC will be on the left)
Sieben Edmunds Miller
Directions from Mendota Heights
Mendota Heights Serious Injury Attorneys
The attorneys at Sieben Edmunds Miller are experienced Serious Injury lawyers in Mendota Heights, Minnesota. We are here to guide you through the legal system when unexpected Serious Injuries occur for Mendota Heights residents. If you need a Mendota Heights Serious Injury attorney, we're here to help. Directions to our Mendota Heights office:
7 min via I-35E S | Fastest route
Serious Injury Attorney in Mendota Heights, Minnesota
Get on I-35E S (0.7 mi)
Continue on I-35E S. Take Exit 99B to Pilot Knob Rd. Take exit 71 from I-494 W (2.2 mi)
Continue on Pilot Knob Rd to your destination in Eagan (0.5 mi)\
Sieben Edmunds Miller PLLC will be on the right
Directions from St. Paul
St. Paul Serious Injury Attorneys
Sieben Edmunds Miller helps residents of St. Paul who have experienced a Serious Injury or accident. You can trust our experienced attorneys to advocate for you when the unexpected occurs. We know you weren't planning on this, so our team of St. Paul Serious Injury attorneys are here for you. Make sure you have a lawyer who knows the intricacies of St. Paul Serious Injury law. Directions to our office from St. Paul:
14 min via US-52 S and I-494 W | Fastest route, the usual traffic
Serious Injury Attorney in St. Paul, Minnesota
Take US-52 S and I-494 W to Pilot Knob Rd in Mendota Heights. Take exit 71 from I-494 W (11.7 mi)
Continue on Pilot Knob Rd to your destination in Eagan (0.5 mi)
Directions from Hastings
Hastings Serious Injury Attorneys
Sieben Edmunds Miller is a wonderful advocate for victims of Serious Injuries in Hastings, Minnesota. Our experienced Serious Injury attorneys represent clients in Hastings and the Southeastern Metro. When Serious Injuries or accidents happen, our team is here for you. For years, we have served clients in Hastings in the aftermath of Serious Injuries. Directions to our office from Hastings:
27 min (20.8 miles) via Hwy 55 W | Fastest route, the usual traffic
Serious Injury Attorney in Hastings, Minnesota
Take Vermillion St to US-61 N/Hastings Rd S (0.4 mi)
Follow US-61 N and I-494 W to Pilot Knob Rd in Mendota Heights. Take exit 71 from I-494 W (21.9 mi)
Continue on Pilot Knob Rd to your destination in Eagan (0.5 mi)
Directions from Hudson
Hudson Serious Injury Attorneys
At Sieben Edmunds Miller, we help victims of Serious Injuries in Hudson, Wisconsin. Our Hudson Serious Injury attorneys will advocate for you when the unanticipated occurs. We understand the complexities surrounding Serious Injuries and will work with you to help advocate for a favorable outcome. Directions to our office from Hudson:
via I-94 W and I-494 S | Fastest route now, the usual traffic
Serious Injury Attorney in Hudson, Wisconsin
Get on I-94 W/US-12 W from 1st St and 2nd St S/I-94 ALT (1.1 mi)
Follow I-94 W/US-12 W and I-494 S to Pilot Knob Rd in Mendota Heights. Take exit 71 from I-494 W (24.1 mi)
Continue on Pilot Knob Rd to your destination in Eagan (0.5 mi)
Directions from River Falls
River Falls Serious Injury Attorneys
Are you searching for a Serious Injury attorney in River Falls, Wisconsin? If so, Sieben Edmunds Miller is here to help you. Our experienced team of Serious Injury lawyers help victims in River Falls in the aftermath of their unexpected Serious Injuries. Directions to our office from River Falls:
37 min via I-94 W and I-494 S | Fastest route, the usual traffic
Serious Injury Attorney in River Falls, Wisconsin
Get on WI-35 N in St. Croix County from N Main St (1.7 mi)
Follow WI-35 N, I-94 W/US-12 W and I-494 S to Pilot Knob Rd in Mendota Heights. Take exit 71 from I-494 W (34.0 mi)
Continue on Pilot Knob Rd to your destination in Eagan (0.5 mi)
Sieben Edmunds Miller
Directions from Hennepin County
Hennepin County Serious Injury Attorneys
If you or a loved one has experienced a Serious Injury in Hennepin County, Minnesota, contact the lawyers at Sieben Edmunds Miller. Our Hennepin County Serious Injury attorneys are here to advocate for you when the unexpected occurs. If you're a resident of Hennepin county searching for a Serious Injuryattorney- our team is here to help. Directions to our office from Hennepin County:
28 min via I-494 S | Fastest route, the usual traffic
Serious Injury Attorney in Hennepin County, Minnesota
Get on US-12 E in Wayzata (3.6 mi)
Take I-494 S to Pilot Knob Rd in Eagan. Take exit 71 from I-494 E (22.6 mi)
Continue on Pilot Knob Rd to your destination (0.3 mi)
Directions from Ramsey County
Ramsey County Serious Injury Attorneys
Serious Injuries in Ramsey County are more common than you might think. If you or a loved one are the victim of a Serious Injury in Ramsey County, you should contact the attorneys at Sieben Edmunds Miller. Our experienced lawyers focus on Ramsey County Serious Injuries. Directions to our office from Ramsey County:
21 min via I-35E S | Fastest route, the usual traffic
Serious Injury Attorney in Ramsey County, Minnesota
Get on I-35E S in Saint Paul from Frost Ave and Larpenteur Ave E (2.9 mi)
Continue on I-35E S to Mendota Heights. Take exit 71 from I-494 W (11.2 mi)
Continue on Pilot Knob Rd to your destination in Eagan (0.5 mi)
Directions from Dakota County
Dakota County Serious Injury Attorneys
Unfortunately, Serious Injuries are a common occurrence in Dakota County, Minnesota. When the unexpected happens, you can rely on the Dakota County Serious Injury attorneys at Sieben Edmunds Miller to see you through the process and help advocate for a favorable outcome. Victims of Serious Injuries in Dakota County need experienced lawyers. Directions to our office from Dakota County:
15 min via Pilot Knob Rd | Fastest route, the usual traffic
Serious Injury Attorney in Dakota County, Minnesota
Head east on 150th St W (98 ft)
Turn left onto Pilot Knob Rd (9.0 mi)
Turn left onto Corporate Center Dr (400 ft)
Corporate Center Dr turns slightly right and becomes Eagan Woods Dr (171 ft)
Turn right(Sieben Edmunds Miller, PLLC will be on the left)
Directions from Washington County
Washington County Serious Injury Attorneys
If you're searching for a Washington County Serious Injury attorney, Sieben Edmunds Miller is here to help. Our team of experienced Serious Injury attorneys have been serving Washington County for many years. We understand the complex area of law associated with Serious Injuries. Directions to our office from Washington County:
22 min via Bailey Rd and I-494 W | Fastest route, the usual traffic
Serious Injury Attorney in Washington County, Minnesota
Take Bailey Rd and I-494 W to Corporate Center Dr in Eagan (16.9 mi)
Continue on Corporate Center Dr to your destination (0.1 mi)
Directions from Scott County
Scott County Serious Injuryt Attorneys
Residents of Scott County, Minnesota need strong representation after a Serious Injury. The Serious Injury attorneys at Sieben Edmunds Miller are here to help. Our experienced Serious Injury lawyers understand the intricacies of law in Scott County. Directions to our office from Scott County:
35min via US-169 N and I-494 E | Fastest route, the usual traffic
Serious Injury Attorney in Scott County, Minnesota
Get on US-169 N in Shakopee from Marystown Rd (7.5 mi)
Follow US-169 N and I-494 E to Pilot Knob Rd in Eagan. Take exit 71 from I-494 E (22.7 mi)
Continue on Pilot Knob Rd to your destination (0.3 mi)