Sentencing Guideline Lawyers in Minnesota
Minnesota has had standardized Sentencing Guidelines for judges to follow for nearly 40 years. The guidelines determine the sentence a convicted person may be given based on the severity of the crime and the criminal history of the person. As criminal defense lawyers in Minnesota, we know the guidelines and how judges are to apply them. This knowledge and experience allows us to argue at a sentencing hearing for a reduced or mitigated sentence.
Principles of Minnesota Sentencing Guidelines
The underlying reason for sentencing guidelines is so that people convicted of a similar felony under the same circumstances receive similar sentences. They're also used so felons who are substantially different receive a proportional sentence within the guidelines.
Obviously, prison is the most severe penalty but it's not the only sanction available to a judge. Because state and local correctional facilities can hold only so many people, incarceration should be limited to people convicted of the most serious crimes or who have a long history of offenses. As a result, we argue on behalf of clients for a judge to impose the least restrictive penalty available, offering mitigating circumstances that may have resulted in a crime being committed. We seek what are known as mitigated dispositional and durational departures from the sentencing guidelines.
Obtaining Equal Justice for Criminal Defendants in Minnesota
An important part of our job as criminal defense attorneys is to ensure that the punishment fits the crime. Clients who have been found guilty of relatively minor penalties and who have no criminal history as adults need to have aggressive lawyers arguing for the minimum sentence allowed under the guidelines. Often, probation or house arrest is the most-fitting penalty while still serving the interests of the community.
Contact the experienced Minneapolis criminal defense attorneys and St.Paul criminal defense attorneys at Sieben Edmunds Miller.
If you're facing a Criminal charge, you can trust the experienced Minnesota lawyers at Sieben Edmunds Miller to advocate for you. We proudly serve the cities of Burnsville, Bloomington, Minneapolis, Woodbury, Eagan, Mendota Heights, St. Paul, Hastings, Hudson, and River Falls in Criminal cases. We also serve surrounding cities in Dakota County and throughout Minnesota and Wisconsin.
Get a Free Case Evaluation
We are here to help. Let us evaluate your case for you. Free of charge – no obligation. Complete our free case evaluation form or call us directly at (651) 323-2464.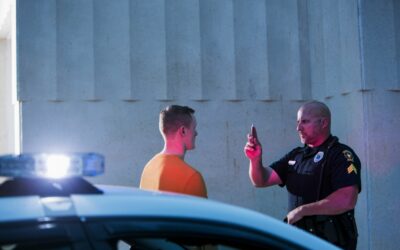 Encountering law enforcement during a DWI stop can be an anxiety-inducing experience, especially if you're unsure about your rights and how to navigate the situation. Without a clear understanding of your rights, even routine interactions with the police can escalate,...
Note: The use of the Internet or this form for communication with the firm or any individual member of the firm does not establish an attorney-client relationship. Confidential or time-sensitive information should not be sent through this form.