Experienced White Collar Crime Attorneys in Minnesota
The federal and State of Minnesota governments have made prosecuting white collar crime a high priority. Minnesota and federal law enforcement agents often use intimidating and invasive tactics during an investigation. Even if the charges are later dropped or you are acquitted, the damage can be long-lasting. A company faces loss of sales and may suffer harm to its brand and reputation. An individual may lose their job, be unable to continue in their career, and jeopardize their financial security and even their freedom.
Sieben Edmunds Miller are experienced criminal defense attorneys in Eagan, Mendota Heights, Minneapolis, St. Paul and throughout Minnesota and Wisconsin. We provide our clients with candid, experienced advice about the complex white collar crime charge you may be facing, protecting your rights throughout the investigation and prosecution. We act with extreme discretion to preserve your reputation and financial status while protecting you in the criminal justice system.
Our Trial Attorneys Are Aggressive Courtroom Advocates
Sieben Edmunds Miller is an experienced trial firm. From the start, we consider all facts in light of the rules of evidence, procedure, and Constitutionality. Would that statement or document be admitted at trial? Do we have a Constitutional challenge to an unlawful search and seizure? How will admissible evidence be an advantage or detriment to our client's case? We are also in a strong negotiating position should a plea deal be better for our client.
Representation During an Investigation
Law enforcement often casts a wide net when investigating white collar crimes, talking with as many people as they can include in the allegations. Do not think that you have a duty to talk to investigators or provide them with access to any of your records. Retaining legal counsel doesn't make you look guilty. Rather, it is law enforcement that has a duty to obey both the law and procedures when conducting searches and seizures as well as when interrogating you.
Consulting with a white collar defense lawyer is not a sign of weakness, vulnerability, or guilt. It is the smartest way to deal with an important legal situation. The beginning days of a white collar criminal investigation are the most-important. An offhand statement or a seemingly innocuous document may be misconstrued in a way that leads to charges and even a conviction. This is why you need to retain a lawyer as soon as you or your company is a target, or a witness in an FBI or other law enforcement investigation.
The attorneys at Sieben Edmunds Miller will make sure that state or federal investigators follow the letter of the law. We will be with you during questioning. When necessary, we will tell you of your right to refuse to answer questions or turn over documents. In some cases, our early involvement stops the investigation from moving forward. Either we demonstrate that the prosecution has insufficient evidence to file charges or, if appropriate, we try to negotiate a deal that avoids formal charges. If the prosecution does move forward, our early involvement might keep damaging evidence out of the courtroom.
If You Are the Target of a White Collar Criminal Investigation, Consult with an Experienced Minnesota and Wisconsin Attorney Immediately
Consult with the highly experienced and aggressive lawyers at Sieben Edmunds Miller to protect your rights during an investigation or prosecution for a white collar crime. Call today: (651) 994-6744
If you're facing a White Collar Crime charge, you can trust the experienced Minnesota lawyers at Sieben Edmunds Miller to advocate for you. We proudly serve the cities of Burnsville, Bloomington, Minneapolis, Woodbury, Eagan, Mendota Heights, St. Paul, Hastings, Hudson, and River Falls in White Collar cases. We also serve surrounding cities in Dakota County and throughout Minnesota and Wisconsin.
Get a Free Case Evaluation
We are here to help. Let us evaluate your case for you. Free of charge – no obligation. Complete our free case evaluation form or call us directly at (651) 994-6744.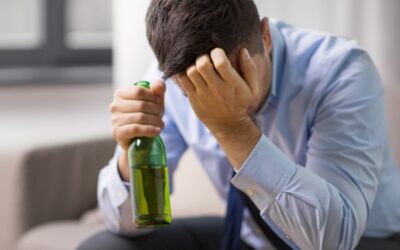 A DWI (Driving While Intoxicated) conviction can lead to a host of severe legal consequences. These include the suspension or revocation of your driver's license, substantial fines and court fees, the installation of an ignition interlock device in your vehicle, a...
Note: The use of the Internet or this form for communication with the firm or any individual member of the firm does not establish an attorney-client relationship. Confidential or time-sensitive information should not be sent through this form.