Minnesota Construction Accident Lawyers
Construction jobs can be well-paying, but they can be very dangerous. Even though workers are careful and take the necessary precautions to avoid getting injured or killed, the workplace poses many risks that can hurt even the most careful and safety conscious person. Frequently, the injuries are because your employer did not take adequate care or violated site and state safety regulations.
Just because a construction site is a dangerous place to work does not mean your supervisors, the general contractor, or your employer are free from their legal responsibility to keep workers safe
Sieben Edmunds Miller are accomplished and experienced construction work injury lawyers. We help you by steering you through Minnesota's complex worker's comp program while pursuing any legal claims you might have beyond the state-mandated benefits. You have a right to be compensated for their negligence or error that resulted in you getting hurt.
Many Causes of Construction Site Accident Injuries in Minnesota
There are countless ways to be injured on a construction site through no fault of your own. At Sieben Edmunds Miller, we have seen these accidents many times and are experienced in knowing how to help you be made whole as a result of the legal consequences resulting from:
Falling from a scaffold

Scaffold collapses

Electrical shocks

Chemical spills and burns

Crane and boom accidents

Being hit by a truck on the site

Falling bricks and other material
Any one of these pose a major danger for workers on the job site. Workers can suffer irreparable brain and other life-altering injuries from a construction site accident.
What Can an Injured Worker Do in MN?
Resolving a claim from a construction accident injury is a complicated process. To protect your rights and obtain the compensation you are entitled to receive, it is important to call a construction and workplace accident attorney at Sieben Edmunds Miller as soon after the incident as possible. Often, there are several parties who are responsible to one degree or another for your injury. We will conduct a thorough investigation of the event, review state and federal OSHA reports and records, examine whether any of the parties have a history of being involved in workplace accidents that injured people, and create a unique strategy tailored to your situation.
Free Consultation for a Construction Site Accident Injury
At Sieben Edmunds Miller in Minneapolis, MN, we know and work with the relevant laws covering construction injuries. We'll explain the system to you so that you understand the options and then pursue a course that best fits your needs. You can trust our years of experience as Minneapolis Personal Injury Lawyers and St.Paul Personal Injury Lawyers to handle your difficult construction accident case. If you are suffering from a construction site accident injury, feel free to call us without any cost or obligation.
If you're involved in a Construction Accident, you can trust the experienced Minnesota lawyers at Sieben Edmunds Miller to advocate for you. We proudly serve the cities of Burnsville, Bloomington, Minneapolis, Woodbury, Eagan, Mendota Heights, St. Paul, Hastings, Hudson, and River Falls in Construction Accident cases. We also serve surrounding cities in Dakota County and throughout Minnesota and Wisconsin.
Get a Free Case Evaluation
We are here to help. Let us evaluate your case for you. Free of charge – no obligation. Complete our free case evaluation form or call us directly at (651) 994-6744.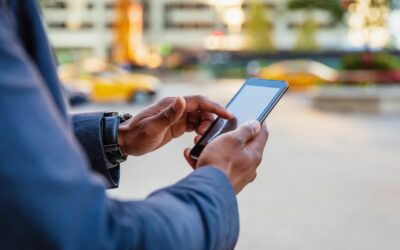 Car accidents involving rideshare companies can present unique challenges for those seeking compensation for their injuries and damages. Understanding the complexities of these rideshare company accident claims and knowing how to navigate through them is crucial. In...
Note: The use of the Internet or this form for communication with the firm or any individual member of the firm does not establish an attorney-client relationship. Confidential or time-sensitive information should not be sent through this form.
Directions to Sieben Edmunds Miller
Sieben Edmunds Miller
Directions from Burnsville
Burnsville Construction Accident Attorneys
Are you looking for a construction accident attorney in Burnsville? Sieben Edmunds Miller serves clients in Burnsville who have experienced personal injuries related to construction accidents. If you're a resident of Burnsville, Minnesota, our experienced construction accident attorneys are here to advocate for you. Directions to our office from Burnsville:
15 min (9.3 miles) via State Hwy 13 N | Fastest route, the usual traffic
Construction Accident Attorney in Burnsville, Minnesota
Head north on Nicollet Ave toward E 130th St (0.6 mi)
Turn right onto State Hwy 13 N/Hwy 13 E
Continue to follow State Hwy 13 N (7.1 mi)
Turn right onto Lone Oak Rd (0.8 mi)
Turn left onto Pilot Knob Rd (0.7 mi
Turn left onto Corporate Center Dr (400 ft)
Corporate Center Dr turns slightly right and becomes Eagan Woods Dr (171 ft)
Turn right(Sieben Edmunds Miller, PLLC will be on the left)
Directions from Bloomington
Bloomington Construction Accident Attorneys
Sieben Edmunds Miller represents construction accident victims in Bloomington, Minnesota. Our experienced attorneys serve clients in Bloomington and the surrounding metro area. We know this is a difficult time, but our team is here to advocate for you when an unforeseen construction accident occurs. Directions to our office from Bloomington:
10 min via I-494 E | Fastest route, the usual traffic
Construction Accident Attorney in Bloomington, Minnesota
Take I-494 E to Pilot Knob Rd in Eagan. Take exit 71 from I-494 E (8.1 m)
Continue on Pilot Knob Rd to your destination (0.3 mi)
Turn right (Sieben Edmunds Miller, PLLC will be on the left)
Directions from Minneapolis
Minneapolis Construction Accident Attorneys
At Sieben Edmunds Miller, we know that construction accidents can be extremely serious. Our Minneapolis construction accident lawyers have years of experience representing Minnesotans when unforeseen events occur. Construction accidents are very common in Minneapolis, so make sure you have strong advocates in your corner. Our Minneapolis construction attorneys are here to help. Directions to our office from Minneapolis:
18 min via I-35W S and MN-62 E | Fastest route now, the usual traffic
Construction Accident Attorney in Minneapolis, Minnesota
Get on MN-65 S (0.8 mi)
Take I-35W S and MN-62 E to State Hwy 13 S in Mendota Heights (11.8 mi)
Take Pilot Knob Rd to your destination in Eagan (1.4 mi)
Directions from Woodbury
Woodbury Construction Accident Attorneys
Do you need an experienced Woodbury construction accident attorney? The lawyers at Sieben Edmunds Miller have represented Woodbury residents in the wake of construction accidents for years. When the unexpected occurs, you can rely on our Woodbury construction accident attorneys for their legal advocacy. Directions to our office from Woodbury:
16 min via I-494 S | Fastest route, the usual traffic
Construction Accident Attorney in Woodbury, Minnesota
Get on I-494 S (0.8 mi)
Follow I-494 S to Pilot Knob Rd in Mendota Heights. Take exit 71 from I-494 W (12.0 mi)
Continue on Pilot Knob Rd to your destination in Eagan (0.5 mi)
Directions from Eagan
Eagan Construction Accident Attorneys
If you're looking for legal representation for an Eagan construction accident, look no further. The experienced Eagan construction accident attorneys at Sieben Edmunds Miller are here to help you through this difficult situation. When the unexpected occurs, our team is here to advocate for you. Construction accidents in Eagan are very serious. Directions to our office from Eagan:
7 min via Pilot Knob Rd | Fastest route, the usual traffic
Construction Accident Attorney in Eagan, Minnesota
Head north on Pilot Knob Rd toward Diffley Rd (3.7 mi)
Turn left onto Corporate Center Dr (400 ft)
Corporate Center Dr turns slightly right and becomes Eagan Woods Dr (171 ft)
Turn right (Sieben Edmunds Miller, PLLC will be on the left)
Sieben Edmunds Miller
Directions from Mendota Heights
Mendota Heights Construction Accident Attorneys
The attorneys at Sieben Edmunds Miller are experienced construction accident lawyers in Mendota Heights, Minnesota. We are here to guide you through the legal system when unexpected construction accidents occur for Mendota Heights residents. If you need a Mendota Heights construction accident attorney, we're here to help. Directions to our Mendota Heights office:
7 min via I-35E S | Fastest route
Construction Accident Attorney in Mendota Heights, Minnesota
Get on I-35E S (0.7 mi)
Continue on I-35E S. Take Exit 99B to Pilot Knob Rd. Take exit 71 from I-494 W (2.2 mi)
Continue on Pilot Knob Rd to your destination in Eagan (0.5 mi)
Sieben Edmunds Miller PLLC will be on the right
Directions from St. Paul
St. Paul Construction Accident Attorneys
Sieben Edmunds Miller helps residents of St. Paul who have experienced a construction accident. You can trust our experienced attorneys to advocate for you when the unexpected occurs. We know you weren't planning on this, so our team of St. Paul construction accident attorneys are here for you. Make sure you have a lawyer who knows the intricacies of St. Paul construction accident law. Directions to our office from St. Paul:
14 min via US-52 S and I-494 W | Fastest route, the usual traffic
Construction Accident Attorney in St. Paul, Minnesota
Take US-52 S and I-494 W to Pilot Knob Rd in Mendota Heights. Take exit 71 from I-494 W (11.7 mi)
Continue on Pilot Knob Rd to your destination in Eagan (0.5 mi)
Directions from Hastings
Hastings Construction Accident Attorneys
Sieben Edmunds Miller is a wonderful advocate for victims of construction accidents in Hastings, Minnesota. Our experienced construction accident attorneys represent clients in Hastings and the Southeastern Metro. When construction accidents happen, our team is here for you. For years, we have served clients in Hastings in the aftermath of construction accidents. Directions to our office from Hastings:
27 min (20.8 miles) via Hwy 55 W | Fastest route, the usual traffic
Construction Accident Attorney in Hastings, Minnesota
Take Vermillion St to US-61 N/Hastings Rd S (0.4 mi)
Follow US-61 N and I-494 W to Pilot Knob Rd in Mendota Heights. Take exit 71 from I-494 W (21.9 mi)
Continue on Pilot Knob Rd to your destination in Eagan (0.5 mi)
Directions from Hudson
Hudson Construction Accident Attorneys
At Sieben Edmunds Miller, we help victims of construction accidents in Hudson, Wisconsin. Our Hudson construction accident attorneys will advocate for you when the unanticipated occurs. We understand the complexities surrounding construction accidents and will work with you to help advocate for a favorable outcome. Directions to our office from Hudson:
via I-94 W and I-494 S | Fastest route now, the usual traffic
Construction Accident Attorney in Hudson, Wisconsin
Get on I-94 W/US-12 W from 1st St and 2nd St S/I-94 ALT (1.1 mi)
Follow I-94 W/US-12 W and I-494 S to Pilot Knob Rd in Mendota Heights. Take exit 71 from I-494 W (24.1 mi)
Continue on Pilot Knob Rd to your destination in Eagan (0.5 mi)
Directions from River Falls
River Falls Construction Accident Attorneys
Are you searching for a construction accident attorney in River Falls, Wisconsin? If so, Sieben Edmunds Miller is here to help you. Our experienced team of construction accident lawyers helps victims in River Falls in the aftermath of their unexpected construction accidents. Directions to our office from River Falls:
37 min via I-94 W and I-494 S | Fastest route, the usual traffic
Construction Accident Attorney in River Falls, Wisconsin
Get on WI-35 N in St. Croix County from N Main St (1.7 mi)
Follow WI-35 N, I-94 W/US-12 W, and I-494 S to Pilot Knob Rd in Mendota Heights. Take exit 71 from I-494 W (34.0 mi)
Continue on Pilot Knob Rd to your destination in Eagan (0.5 mi)
Sieben Edmunds Miller
Directions from Hennepin County
Hennepin County Construction Accident Attorneys
If you or a loved one has experienced a construction accident in Hennepin County, Minnesota, contact the lawyers at Sieben Edmunds Miller. Our Hennepin County construction attorneys are here to advocate for you when the unexpected occurs. If you're a resident of Hennepin county searching for a construction accident attorney- our team is here to help. Directions to our office from Hennepin County:
28 min via I-494 S | Fastest route, the usual traffic
Construction Accident Attorney in Hennepin County, Minnesota
Get on US-12 E in Wayzata (3.6 mi)
Take I-494 S to Pilot Knob Rd in Eagan. Take exit 71 from I-494 E (22.6 mi)
Continue on Pilot Knob Rd to your destination (0.3 mi)
Directions from Ramsey County
Ramsey County Construction Accident Attorneys
Construction accidents in Ramsey County are more common than you might think. If you or a loved one are the victim of a construction accident in Ramsey County, you should contact the attorneys at Sieben Edmunds Miller. Our experienced lawyers focus on Ramsey County construction accidents. Directions to our office from Ramsey County:
21 min via I-35E S | Fastest route, the usual traffic
Construction Accident Attorney in Ramsey County, Minnesota
Get on I-35E S in Saint Paul from Frost Ave and Larpenteur Ave E (2.9 mi)
Continue on I-35E S to Mendota Heights. Take exit 71 from I-494 W (11.2 mi)
Continue on Pilot Knob Rd to your destination in Eagan (0.5 mi)
Directions from Dakota County
Dakota County Construction Accident Attorneys
Unfortunately, construction accidents are a common occurrence in Dakota County, Minnesota. When the unexpected happens, you can rely on the Dakota County construction accident attorneys at Sieben Edmunds Miller to see you through the process and help advocate for a favorable outcome. Victims of construction accidents in Dakota County need experienced lawyers. Directions to our office from Dakota County:
15 min via Pilot Knob Rd | Fastest route, the usual traffic
Construction Accident Attorney in Dakota County, Minnesota
Head east on 150th St W (98 ft)
Turn left onto Pilot Knob Rd (9.0 mi)
Turn left onto Corporate Center Dr (400 ft)
Corporate Center Dr turns slightly right and becomes Eagan Woods Dr (171 ft)
Turn right(Sieben Edmunds Miller, PLLC will be on the left)
Directions from Washington County
Washington County Construction Accident Attorneys
If you're searching for a Washington County construction accident attorney, Sieben Edmunds Miller is here to help. Our team of experienced construction accident attorneys have been serving Washington County for many years. We understand the complex area of construction accident law. Directions to our office from Washington County:
22 min via Bailey Rd and I-494 W | Fastest route, the usual traffic
Construction Accident Attorney in Washington County, Minnesota
Take Bailey Rd and I-494 W to Corporate Center Dr in Eagan (16.9 mi)
Continue on Corporate Center Dr to your destination (0.1 mi)
Directions from Scott County
Scott County Construction Accident Attorneys
Residents of Scott County, Minnesota need strong representation after a construction accident. The construction accident attorneys at Sieben Edmunds Miller are here to help. Our experienced construction accident lawyers understand the intricacies of construction law in Scott County. Directions to our office from Scott County:
35min via US-169 N and I-494 E | Fastest route, the usual traffic
Construction Accident Attorney in Scott County, Minnesota
Get on US-169 N in Shakopee from Marystown Rd (7.5 mi)
Follow US-169 N and I-494 E to Pilot Knob Rd in Eagan. Take exit 71 from I-494 E (22.7 mi)
Continue on Pilot Knob Rd to your destination (0.3 mi)