Stop Light and Stop Sign Violations Among the Leading Cause of U.S. Fatalities
The temptation of rolling through a stop sign or running a red light might be compelling when a car operator is in a rush. But is it worth it? Suppose a driver is in a hurry or just impatient, and they run a red light. That action will only save a few moments in exchange for the possibility of a serious accident or even a fatality.
According to the Center for Disease Control (CDC), stop sign and stop light violations are "among the leading causes of death in the United States." Perhaps even worse, these violations are "the leading cause of death for children, teens, and young adults up to age 34."
Disregarding Traffic Signals—Consequences in Minnesota 
At an intersection, to be safe and protect others, stop sign and stop light signs should always be obeyed. Before a vehicle operator, bicyclist, or pedestrian enters an intersection on a green light, they should pause for a moment to be sure another driver isn't going to disobey the law before proceeding.
A driver can be cited with a fine of up to $300 in Minnesota and there are possible ramifications for their driver's license if they run a red light. Also, violators of stop signs and stop lights can incur an increase in their insurance premiums as well as the expense of property damage, if they cause a crash.
Red Light Running Catastrophes—Minnesota Car Accident Attorneys
According to the Minnesota Driver's Manual, drivers must come to a complete stop at a stop sign and remain stopped until other cars, bicyclists, and pedestrians with the right of way are out of the intersection.
Minnesota traffic law permits drivers to turn right after they've come to a complete stop at a red light intersection. The exception to this law is when there is signage that indicates that there is a "No Turn on Red." A flashing red light should be treated the same as a stop sign. 
Red Light and Stop Sign Accident Causes in Minnesota
A driver drives through the red light because they're not paying attention or are driving recklessly
 Inclement weather such as rain, snow, icy roads
The sun obscuring the view of a stop light
A driver speeds through a yellow light but doesn't make it and tries to stop but blows through the red light
Injuries for which Minnesota Car Accident Attorneys Win Damages
Bruising/contusions
Neck/back injuries
Crushed chest injuries
Torn or damaged ligaments/tendons
Fractures
Whiplash
Concussions
Traumatic brain injuries
Paralysis
Amputations
Internal bleeding/organ damage
Lacerations
Post-traumatic stress
Wrongful death
Stop Light or Stop Sign Minnesota Car Accident Lawyers—Seek Medical Treatment Immediately
If you or a loved one was injured in a car accident, immediately seek the medical treatment you need. If you're injured and don't seek medical attention, it may harm your insurance claim or civil court litigation, because your injuries may not be viewed as seriously by an insurance company or jury.
Let Minnesota Car Accident Attorneys Sieben Edmunds Miller Handle the Insurance Company for You
It is prudent to hire a car accident law firm before you speak to either your insurance company or the at-fault driver's insurance company. While it may seem that the insurance employee who is assigned your claim has your best interest in mind, that's not always true. Insurance companies are in business to profit, not pay out claims that they don't have to. They may maneuver you into making what you think is an innocent statement but later try to use it against you to deny or minimize the damages they pay you.
It's best to allow your car accident attorney to speak to the insurance company on your behalf. We know what to say and what not to say to protect your claim.
A Reckless, Careless Driver Injured You or Killed A Loved One
If a reckless or careless driver rolled through a stop sign or drove through a red light, the Minnesota car accident lawyers at Sieben Edmunds Miller can help recover damages if you or a loved one was injured. As a personal injury law firm, we've won impressive settlements for accident victims through insurance companies and civil court litigation.
Whether your injuries were caused by an Uber, Lyft, or Door Dash driver in Minnesota, an automobile, bus, or truck operator, we can negotiate with and, if necessary, battle the insurance company or litigate in a civil court to win the financial settlement you deserve.
Your Initial Consultation and Case Evaluation Are Free
After your free initial consultation, you are not obligated to hire us. But know that we're ready and willing to negotiate with or battle an insurance company to win your rightful monetary damages. If the insurance company doesn't offer a fair settlement amount, we're prepared to litigate in a civil court so that you are compensated fairly.
No Up-Front Cost to You
Don't worry about how much this will cost. You'll never pay a penny out of your pocket for our legal fees. Only when we settle your case will we be paid a pre-agreed percentage of what we win for you.
Call or Email Us About Your Minnesota Stop Light Intersection Accident Today
The attorneys at Sieben Edmunds Miller law firm are highly skilled at negotiating and settling auto accident claims for our clients who've been injured or for those who lost a loved one killed because of an at-fault driver's negligence.
With our decades of combined experience securing and winning millions for those injured in a car accident, we have the knowledge and experience to get you the monetary damages you deserve.
For your free initial consultation, call us at (651) 994-6744 or send us a note here. Rest assured, we will get back to you promptly, and if you hire us, begin the battle to win compensation for your damages.
If you're involved in a red light accident, you can trust the experienced Minnesota lawyers at Sieben Edmunds Miller to advocate for you. We proudly serve the cities of Burnsville, Bloomington, Minneapolis, Woodbury, Eagan, Mendota Heights, St. Paul, Hastings, Hudson, and River Falls in red light accident cases. We also serve surrounding cities in Dakota County and throughout Minnesota and Wisconsin.
Get a Free Case Evaluation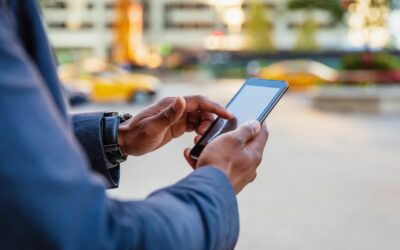 Car accidents involving rideshare companies can present unique challenges for those seeking compensation for their injuries and damages. Understanding the complexities of these rideshare company accident claims and knowing how to navigate through them is crucial. In...
Note: The use of the Internet or this form for communication with the firm or any individual member of the firm does not establish an attorney-client relationship. Confidential or time-sensitive information should not be sent through this form.