Minnesota Welding Accident Attorneys
Welders play a critical role in any construction project. They are responsible for ensuring structures are safely connected and can serve their intended purpose. Unfortunately, this is also a dangerous job, and welders are at risk for a number of serious injuries.
Property owners, employers, and contractors must follow safety guidelines to keep their workers safe. The Occupational Safety & Health Administration (OSHA) is a federal organization tasked with creating rules and regulations to keep employees safe. OSHA has recognized the potential safety risks welders face and has outlined concrete guidelines employers must follow to keep their team members protected. Unfortunately, not every workplace and construction site is compliant with safety procedures. This often leads to welding accident injuries that cause lasting damage and change the injured employee's life forever.
If you've been injured at work, our Minnesota welding accident lawyers may be able to help you pursue compensation for your injuries, lost wages, and pain and suffering. Our team of experienced attorneys is dedicated to providing the best representation for each of our clients. We'll take into account your desired outcome to create a successful legal strategy and obtain the compensation you deserve.
Welding Construction Accident Injuries Minnesota
Unfortunately, welding accidents are relatively common in construction. If the proper precautions were taken, the frequency of these accidents may be drastically reduced. As things stand, welding accidents often cause burns, electrical shock, Welder's Flash, lung damage, eye injuries, and more. When a welder is working on scaffolding, there is also the risk of a fall that can cause injury or death.
Any of the mentioned injuries can be life-changing and costly. Between medical bills and lost wages, a financial burden can quickly develop. We don't believe you should be responsible for carrying this burden if another party was responsible for your injury. That party's negligence means they can be held legally responsible for your medical expenses and other accident-related costs. This is achieved through a personal injury suit, where our Minnesota construction accident attorneys will present evidence of the other party's fault to the judge and request compensation on your behalf. You have a limited time to pursue a personal injury lawsuit, so contact a Minnesota welding accident attorney right away to start building your case.
Welding Injury Lawsuits in Minnesota
Our Minnesota personal injury lawyers at Sieben Edmunds Miller are prepared to negotiate a fair settlement or show up for you in court; we always assume we'll be taking your case before a judge or jury and never pressure our clients to take a settlement that isn't right.
Resolving a claim from a welding injury is a complex process, but we leave no stone unturned when collecting our evidence. We investigate the true cause of your injury: a lack of safety procedures or equipment, unrealistic quotas from a general contractor, improperly maintained equipment by other companies, or whatever and whoever else may be to blame. Once we know the full story, we'll advocate for a fair settlement or court order. We'll keep you well informed throughout the process, which means you can stress less and focus on healing while we work on the legal aspects of your injury behind the scenes.
You should not be forced to accept financial responsibility for your welding injuries; the laws in place are meant to hold the negligent party responsible and reduce your financial burden as you recover. To learn more about how a personal injury case can help you cover your medical expenses, lost wages, and more, reach out to our team today to schedule a free consultation with a welding accident lawyer.
If you're involved in a Welding Accident Attorneys, you can trust the experienced Minnesota lawyers at Sieben Edmunds Miller to advocate for you. We proudly serve the cities of Burnsville, Bloomington, Minneapolis, Woodbury, Eagan, Mendota Heights, St. Paul, Hastings, Hudson, and River Falls in Welding Accident injury cases. We also serve surrounding cities in Dakota County and throughout Minnesota and Wisconsin.
Get a Free Case Evaluation
We are here to help. Let us evaluate your case for you. Free of charge – no obligation. Complete our free case evaluation form or call us directly at (651) 994-6744.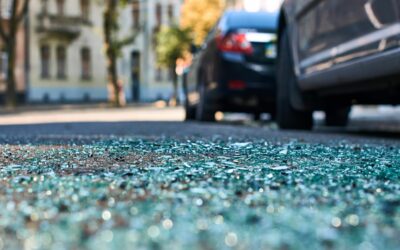 Head-on collisions can be absolutely devastating, even life-changing, to the accident victim and their family. These accidents don't just affect the physical well-being of those involved but also their emotional, financial, and legal circumstances. Let's delve into...
Note: The use of the Internet or this form for communication with the firm or any individual member of the firm does not establish an attorney-client relationship. Confidential or time-sensitive information should not be sent through this form.
Directions to Sieben Edmunds Miller
Sieben Edmunds Miller
Directions from Burnsville
Burnsville Welding Accident Attorneys
Are you looking for a Welding Accident attorney in Burnsville? Sieben Edmunds Miller serves clients in Burnsville who have experienced personal injuries related to Welding Accidents. If you're a resident of Burnsville, Minnesota, our experienced Welding Accident attorneys are here to advocate for you. Directions to our office from Burnsville:
16 min (10.6 miles) via State Hwy 13 N | Fastest route, the usual traffic
Welding Accident Attorney in Burnsville, Minnesota
Head north on Nicollet Ave toward E 130th St (0.6 mi)
Turn right onto State Hwy 13 N/Hwy 13 E
Continue to follow State Hwy 13 N (9.2 mi)
Turn right onto Hwy 55 E (0.4 mi)
Turn right onto Waters Dr (0.3 mi)
Turn left (367 ft)
Turn right (Sieben Edmunds Miller, PLLC will be on the left)
Directions from Bloomington
Bloomington Welding Accident Accident Attorneys
Sieben Edmunds Miller represents Welding Accident victims in Bloomington, Minnesota. Our experienced attorneys serve clients in Bloomington and the surrounding metro area. We know this is a difficult time, but our team is here to advocate for you when an unforeseen Welding Accident occurs. Directions to our office from Bloomington:
15 min (9.3 miles) via I-494 E | Best route Bloomington Minnesota – Take I-494 E to Pilot Knob Rd in Eagan.
Welding Accident Attorney in Bloomington, Minnesota
Take exit 71 from I-494 E 8 min (8.1 mi)
Head north on I-35W N (1.3 mi)
Take exit 9A to merge onto I-494 E/MN-5 E (3.9 mi)
Keep left at the fork to continue on I-494 E (2.6 mi)
Take exit 71 for County Route 31/Pilot Knob Rd (0.3 mi)
Continue on Pilot Knob Rd to your destination in Mendota Heights 4 min (1.2 mi)
Turn right onto Pilot Knob Rd (0.8 mi)
Turn right (0.3 mi)
Turn left toward Waters Dr (200 ft)
Turn left onto Waters Dr (148 ft)
Turn left (367 ft)
Turn right (Sieben Edmunds Miller, PLLC will be on the left)
Directions from Minneapolis
Minneapolis Welding Accident Attorneys
At Sieben Edmunds Miller, we know that Welding Accident can be extremely serious. Our Minneapolis Welding Accident have years of experience representing Minnesotans when unforeseen events occur. Welding Accident are very common in Minneapolis, so make sure you have strong advocates in your corner. Our Minneapolis Welding Accident attorneys are here to help. Directions to our office from Minneapolis:
19 min (13.4 miles) via I-35W S and MN-62 E | Fastest route, the usual traffic Minneapolis Minnesota
Welding Accident Attorney in Minneapolis, Minnesota
Get on MN-65 S 4 min (0.8 mi)
Head southeast on S 4th St (197 ft)
Turn right at the 1st cross street onto S 4th Ave (0.5 mi)
Use the middle 2 lanes to turn slightly left onto the MN-65 ramp to I-35W S (0.3 mi)
Take I-35W S and MN-62 E to Waters Dr in Mendota Heights 13 min (12.2 mi)
Continue onto MN-65 S (0.8 mi)
Merge onto I-35W S (3.8 mi)
Use the right 3 lanes to merge onto MN-62 E (5.2 mi)
Continue straight to stay on MN-62 E (1.3 mi)
Keep right to continue on MN-55 E/Hwy 55 E, follow signs for MN-13 S (1.1 mi)
Continue on Waters Dr to your destination 2 min (0.4 mi)
Turn right onto Waters Dr (0.3 mi)
Turn left (367 ft)
Turn right (Sieben Edmunds Miller, PLLC will be on the left)
Directions from Woodbury
Woodbury Welding Accident
Do you need an experienced Woodbury Welding Accident attorney? The lawyers at Sieben Edmunds Miller have represented Woodbury residents in the wake of Welding Accidents for years. When the unexpected occurs, you can rely on our Woodbury Welding Accident attorneys for their legal advocacy. Directions to our office from Woodbury:
18 min (13.8 miles) via I-494 S
Welding Accident Attorney in Woodbury, Minnesota
Get on I-494 S 2 min (0.8 mi)
Head north on Queens Dr toward Valley Creek Rd (203 ft)
Turn left at the 1st cross street onto Valley Creek Rd (0.5 mi)
Use the right lane to take the ramp onto I-494 S (0.2 mi)
Follow I-494 S to Pilot Knob Rd in Mendota Heights
Take exit 71 from I-494 S 12 min (12.0 mi)
Merge onto I-494 S (11.7 mi)
Take exit 71 for County Route 31/Pilot Knob Rd (0.3 mi)
Continue on Pilot Knob Rd to Sieben Edmunds Miller PLLC 4 min (1.0 mi)
Directions from Eagan
Eagan Welding Accident Attorneys
If you're looking for legal representation for an Eagan Welding Accident, look no further. The experienced Eagan Welding Accident attorneys at Sieben Edmunds Miller are here to help you through this difficult situation. When the unexpected occurs, our team is here to advocate for you. Welding Accident in Eagan are very serious. Directions to our office from Eagan:
13 min (5.1 miles) via Pilot Knob Rd
Welding Accident Attorney in Eagan, Minnesota
Head north on Pilot Knob Rd toward Diffley Rd (4.6 mi)
Turn right (0.3 mi)
Turn left toward Waters Dr (200 ft)
Turn left onto Waters Dr (148 ft)
Turn left (367 ft)
Turn right (Sieben Edmunds Miller PLLC will be on the left 79 ft)
Sieben Edmunds Miller
Directions from Mendota Heights
Mendota Heights Welding Accident Attorneys
The attorneys at Sieben Edmunds Miller are experienced Welding Accident lawyers in Mendota Heights, Minnesota. We are here to guide you through the legal system when unexpected Welding Accident occur for Mendota Heights residents. If you need a Mendota Heights Welding Accident attorney, we're here to help. Directions to our Mendota Heights office:
7 min (2.9 miles) via MN-62 W
Welding Accident Attorney in Mendota Heights, Minnesota
Head east on MN-62 E (0.1 mi)
Make a U-turn (signs for I-35E) (1.3 mi)
Turn left onto State Hwy 13 S/State Rte 13 S (0.7 mi)
Turn left onto MN-55 E/Hwy 55 E (signs for MN-13 S) (0.4 mi)
Turn right onto Waters Dr (0.3 mi)
Turn left (367 ft)
Turn right (Sieben Edmunds Miller PLLC will be on the left 79 ft)
Directions from St. Paul
St. Paul Welding Accident Attorneys
Sieben Edmunds Miller helps residents of St. Paul who have experienced a Welding Accident. You can trust our experienced attorneys to advocate for you when the unexpected occurs. We know you weren't planning on this, so our team of St. Paul Welding Accident attorneys are here for you. Make sure you have a lawyer who knows the intricacies of St. Paul Welding Accident law. Directions to our office from St. Paul:
16 min (12.7 miles) via US-52 S and I-494 W
Welding Accident Attorney in St. Paul, Minnesota
Take US-52 S and I-494 W to Pilot Knob Rd in Mendota Heights
Take exit 71 from I-494 W 12 min (11.7 mi)
Head southeast toward I-94 E (0.1 mi)
Merge onto I-94 E (0.1 mi)
Take exit 242D to merge onto US-52 S (5.4 mi)
Take the exit onto I-494 W (5.7 mi)
Take exit 71 for County Route 31/Pilot Knob Rd (0.3 mi)
Continue on Pilot Knob Rd to your destination 4 min (1.0 mi)
Turn right onto Pilot Knob Rd (0.6 mi)
Turn right (0.3 mi)
Turn left toward Waters Dr (200 ft)
Turn left onto Waters Dr (148 ft)
Turn left (367 ft)
Turn right (Sieben Edmunds Miller PLLC will be on the left 79 ft)
Directions from Hastings
Hastings Welding Accident Attorneys
Sieben Edmunds Miller is a wonderful advocate for victims of Welding Accident in Hastings, Minnesota. Our experienced Welding Accident attorneys represent clients in Hastings and the Southeastern Metro. When Welding Accidents happen, our team is here for you. For years, we have served clients in Hastings in the aftermath of Welding Accidents. Directions to our office from Hastings:
27 min (20.8 miles) via Hwy 55 W
Welding Accident in Hastings, Minnesota
Take Hwy 55 W and MN-55 W to Hwy 55 Service Rd in Mendota Heights 25 min (20.4 mi)
Head west on 2nd St E toward Eddy St (0.6 mi)
Turn left onto Pine St (0.4 mi)
Turn right onto Hwy 55 W/8th St W Pass by Taco Bell (on the right in 0.6 mi) (9.0 mi)
Merge onto US-52 N/Hwy 55 W (4.0 mi)
Keep left at the fork to continue on MN-55 W/Hwy 55 W, follow signs for Minneapolis (6.4 mi)
Take Waters Dr to your destination 2 min (0.4 mi)
Turn left onto Hwy 55 Service Rd (154 ft)
Hwy 55 Service Rd turns right and becomes Waters Dr (0.3 mi)
Turn left (367 ft)
Turn right, Sieben Edmunds Miller PLLC will be on the left (79 ft)
Directions from Hudson
Hudson Welding Accident Attorneys
At Sieben Edmunds Miller, we help victims of Welding Accident in Hudson, Wisconsin. Our Hudson Welding Accident attorneys will advocate for you when the unanticipated occurs. We understand the complexities surrounding Welding Accidents and will work with you to help advocate for a favorable outcome. Directions to our office from Hudson:
29 min (26.0 miles) via I-94 W and I-494 S
Welding Accident Attorney in Hudson, Wisconsin
Get on I-94 W/US-12 W 2 min (1.0 mi)
Head south on 2nd St toward Commercial St (0.7 mi)
Keep right at the fork, follow signs for I-94 W/US-12 W/WI-64 W/St Paul and merge onto I-94 W/US-12 W
Entering Minnesota (0.2 mi) Follow I-94 W/US-12 W and I-494 S to Pilot Knob Rd in Mendota Heights.
Take exit 71 from I-494 S 23 min (24.1 mi)
Merge onto I-94 W/US-12 W (9.5 mi)
Use the 2nd from the right lane to take exit 249 for I-694 N toward I-494 S (0.6 mi)
Keep right at the fork, follow signs for I-494 S S (0.2 mi)
Continue onto I-494 S (13.5 mi)
Take exit 71 for County Route 31/Pilot Knob Rd (0.3 mi)
Continue on Pilot Knob Rd to Sieben Edmunds Miller PLLC 4 min (1.0 mi)
Directions from River Falls
River Falls Welding Accident Attorneys
Are you searching for a Welding Accident attorney in River Falls, Wisconsin? If so, Sieben Edmunds Miller is here to help you. Our experienced team of Welding Accident lawyers help victims in River Falls in the aftermath of their unexpected Welding Accident. Directions to our office from River Falls:
40 min (36.7 miles) via I-94 W and I-494 S
Welding Accident Attorney in River Falls, Wisconsin
Get on WI-35 N in St. Croix County from N Main St 4 min (1.7 mi)
Head west on E Cedar St toward N Main St (151 ft)
Turn right onto N Main St (1.1 mi)
Continue onto WI-65 N (0.2 mi)
Turn left to merge onto WI-35 N toward Hudson/St Paul (0.3 mi)
Follow WI-35 N, I-94 W/US-12 W and I-494 S to Pilot Knob Rd in Mendota Heights
Take exit 71 from I-494 S 32 min (34.0 mi)
Merge onto WI-35 N (6.6 mi)
Use the left lane to merge onto I-94 W/US-12 W/WI-35 N toward Hudson
Continue to follow I-94 W/US-12 W Entering Minnesota (12.9 mi)
Use the 2nd from the right lane to take exit 249 for I-694 N toward I-494 S (0.6 mi)
Keep right at the fork, follow signs for I-494 S S (0.2 mi)
Continue onto I-494 S (13.5 mi)
Take exit 71 for County Route 31/Pilot Knob Rd (0.3 mi)
Continue on Pilot Knob Rd to Sieben Edmunds Miller PLLC
Sieben Edmunds Miller
Directions from Hennepin County
Hennepin County Welding Accident Attorneys
If you or a loved one has experienced a Welding Accident in Hennepin County, Minnesota, contact the lawyers at Sieben Edmunds Miller. Our Hennepin County Welding Accident are here to advocate for you when the unexpected occurs. If you're a resident of Hennepin county searching for a Welding Accident attorney- our team is here to help. Directions to our office from Hennepin County:
35 min (28.1 miles) via I-494 S and MN-62 E
Welding Accident Attorney in Hennepin County, Minnesota
Hennepin County Minnesota Get on I-494 S from Hwy 55 E 7 min (4.1 mi)
Head east on 34th Ave N toward Queensland Ln (0.1 mi)
Turn left onto MN-101 N (0.8 mi)
Turn right onto Hwy 55 E Pass by Wendy's (on the right in 2.7 mi) (2.8 mi)
Turn right to merge onto I-494 S (0.3 mi)
Follow I-494 S and MN-62 E to Waters Dr in Mendota Heights 25 min (23.6 mi)
Merge onto I-494 S (7.8 mi)
Use the 2nd from the right lane to take exit 13 for MN-62/County 62 (0.3 mi)
Use the left 2 lanes to turn left onto County Rd 62 (signs for MN-62 E) (0.1 mi)
Continue onto MN-62 E (7.7 mi)
Use the middle lane to stay on MN-62 E (0.7 mi)
Keep left to stay on MN-62 E (4.6 mi)
Continue straight to stay on MN-62 E (1.3 mi)
Keep right to continue on MN-55 E/Hwy 55 E, follow signs for MN-13 S (1.1 mi)
Continue on Waters Dr to your destination 2 min (0.4 mi)
Turn right onto Waters Dr (0.3 mi)
Turn left (367 ft)
Turn right (Sieben Edmunds Miller PLLC will be on the left 79 ft)
Directions from Ramsey County
Ramsey County Welding Accident Attorneys
Welding Accidents in Ramsey County are more common than you might think. If you or a loved one are the victim of a Welding Accident in Ramsey County, you should contact the attorneys at Sieben Edmunds Miller. Our experienced lawyers focus on Ramsey County Welding Accidents. Directions to our office from Ramsey County:
24 min (14.8 miles) via I-35E S
Construction Site Fall Accident Attorney in Ramsey County, Minnesota
Get on I-35E S from Frost Ave and Roselawn Ave E 7 min (2.8 mi)
Head northwest (184 ft)
Turn right toward Frost Ave (295 ft)
Turn right onto Frost Ave (0.4 mi)
At the traffic circle, take the 3rd exit and stay on Frost Ave (0.6 mi)
Sharp right onto Maplewood Dr (0.3 mi)
Turn left onto Roselawn Ave E (1.2 mi)
Turn left to merge onto I-35E S (0.2 mi)
Follow I-35E S to MN-62 W in Mendota Heights
Take exit 101B from I-35E S 10 min (9.7 mi)
Merge onto I-35E S (2.6 mi)
Keep right to stay on I-35E S (0.7 mi)
Keep left at the fork to stay on I-35E S, follow signs for Interstate 35E S (6.0 mi)
Take exit 101B to merge onto MN-62 W (0.3 mi)
Continue on MN-62 W to Sieben Edmunds Miller PLLC 6 min (2.4 mi)
Directions from Dakota County
Dakota County Welding Accident Attorneys
Unfortunately, Welding Accidents are a common occurrence in Dakota County, Minnesota. When the unexpected happens, you can rely on the Dakota County Welding Accident attorneys at Sieben Edmunds Miller to see you through the process and help advocate for a favorable outcome. Victims of Welding Accidents in Dakota County need experienced lawyers. Directions to our office from Dakota County:
22 min (10.3 miles) via Pilot Knob Rd
Welding Accident Attorney in Dakota County, Minnesota
Head east on 150th St W (98 ft)
Turn left onto Pilot Knob Rd (9.9 mi)
Turn right (0.3 mi)
Turn left toward Waters Dr (200 ft)
Turn left onto Waters Dr (148 ft)
Turn left (367 ft)
Turn right, Sieben Edmunds Miller PLLC will be on the left (79 ft)
Directions from Washington County
Washington County Welding Accident Attorneys
If you're searching for a Washington County Welding Accident attorney, Sieben Edmunds Miller is here to help. Our team of experienced Welding Accident attorneys have been serving Washington County for many years. We understand the complex area of Welding Accident law. Directions to our office from Washington County:
25 min (17.5 miles) via Bailey Rd and I-494 W
Welding Accident Attorney in Washington County, Minnesota
Drive from Bailey Rd and I-494 W to Mendota Heights 22 min (17.1 mi)
Head west on 40th St S toward Manning Ave S (0.2 mi)
Continue onto Bailey Rd (2.0 mi)
At the traffic circle, take the 1st exit and stay on Bailey Rd (2.0 mi)
At the traffic circle, take the 2nd exit and stay on Bailey Rd (3.2 mi)
Continue onto Maxwell Ave (0.5 mi)
Turn right to merge onto I-494 W (8.2 mi)
Take exit 71 for County Route 31/Pilot Knob Rd (0.3 mi)
Turn right onto Pilot Knob Rd (0.6 mi)
Drive to your destination 3 min (0.4 mi)
Turn right (0.3 mi)
Turn left toward Waters Dr (200 ft)
Turn left onto Waters Dr (148 ft)
Turn left (367 ft)
Turn right, Sieben Edmunds Miller PLLC will be on the (left 79 ft)
Directions from Scott County
Scott County Welding Accident Attorneys
Residents of Scott County, Minnesota need strong representation after a Welding Accident Accident. The Welding Accident attorneys at Sieben Edmunds Miller are here to help. Our experienced Welding Accident lawyers understand the intricacies of Welding Accident law in Scott County. Directions to our office from Scott County:
41 min (30.2 miles) via Hwy 13 W
Welding Accident Attorney in Scott County, Minnesota
Head south toward MN-282 E 17 s (0.1 mi)
Take Marystown Rd, US-169 N and State Hwy 13 N to Waters Dr in Mendota Heights 38 min (29.7 mi)
Turn left onto MN-282 E (0.4 mi)
Turn left onto Marystown Rd (6.6 mi)
Turn right to merge onto US-169 N (5.5 mi)
Use the right 2 lanes to take exit 115 for County Rd 21 toward Minnesota 13 (1.9 mi)
Continue onto State Hwy 13 N/Hwy 13 W Continue to follow State Hwy 13 N (15.0 mi)
Turn right onto Hwy 55 E (0.4 mi)
Continue on Waters Dr to Sieben Edmunds Miller PLLC 2 min (0.4 mi)