Hunting and target shooting are cherished activities in Minnesota, yet many individuals who have been convicted of a crime cannot take part in these hobbies. Are you missing out on the fun this hunting season because you cannot legally possess a firearm? Consider working with the Sieben Edmunds Miller team to restore your right to possess firearms.
The right to own a gun is one of the earliest rights ever afforded to Americans. Many of us have chosen to own guns for private protection, and others need to use firearms in their line of work. Your ability to safely and responsibly handle a firearm rarely depends on your past offenses, but the court automatically takes these rights away from convicted individuals in an often-misguided attempt to increase public safety.
At Sieben Edmunds Miller, we don't believe that your past conviction should dictate how you choose to spend your present free time. Our gun restoration campaign was created to show Minnesotans that there is another easy and efficient option. When you work with our criminal defense attorneys, we will work diligently toward a favorable ruling. In fact, you may be able to get your rights back with plenty of time to spare before next hunting season.
What You Need to Know About Our Gun Rights Restoration Services
Gun rights restoration is a new concept to many of our clients. We are used to fielding many questions about the process, but we seem to hear some of the same questions more often than others. Here are the most common questions and concerns our clients express when they are considering petitioning the court to have their gun rights restored.
How does the restoration process work?
First our attorneys gather court documents, criminal records, police reports, and information from the client about why they are seeking gun rights restoration. We then draft a petition that is filed with the court. A hearing date is set. Both the client and attorney will attend this hearing. After the court date, the judge takes the petition under advisement and later notifies the parties of its decision.
What is "good cause" for restoring firearm rights?
Most people don't even realize it is possible to restore their rights if the court deems it has "good cause" to grant this request. Good cause is undefined by law, but the courts are generally looking for reasons for the petition related to personal security, employment, hunting, and strong personal attachment to or belief in 2nd Amendment rights. We try to show that the person has rehabilitated themselves since their conviction and is no longer a threat to society or a risk of reoffending.
What are my chances of success?
This depends on several factors: the original offense, the time elapsed since conviction, behavior on probation, other criminal records, whether there are compelling reasons to restore rights, and others. Just know that we have succeeded in restoring rights for a great many clients.
What if I now live in a state other than Minnesota but I was convicted of a felony offense in Minnesota?
The answer to this depends on the laws of the current state of residence, if that is where you want to purchase or use a firearm. In some states a lifetime ban from Minnesota will not preclude ownership in that state. Other states will apply Minnesota's laws and timeframes even if their state's laws differ. There may be federal issues to explore as well.
Do I have to go to court?
Yes, but due to the pandemic the hearing may be on Zoom.
How to Get Started
Petitioning the court to restore firearm rights does not guarantee that this civil right will be returned to you. A good attorney can craft a persuasive petition that can mean the difference between a favorable and unfavorable ruling. Knowledge of the laws and an understanding of the system can go a long way. Do not assume this is a process you can undertake on your own successfully. If a petition is denied, you must wait another three years to file again. That is why it is so important to do things right the first time.
If you would like to determine whether you are a candidate for gun rights restoration, contact our Eagan criminal defense attorneys to gain our insight. We are happy to answer your additional questions.
Click here to see if you're a good candidate to have your gun ownership rights restored.
Get a Free Case Evaluation
We are here to help. Let us evaluate your case for you. Free of charge – no obligation. Complete our free case evaluation form or call us directly at (651) 323-2464.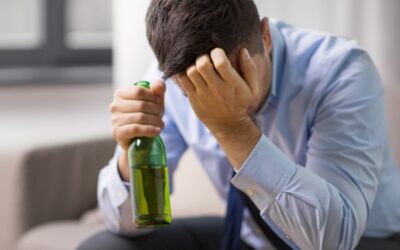 A DWI (Driving While Intoxicated) conviction can lead to a host of severe legal consequences. These include the suspension or revocation of your driver's license, substantial fines and court fees, the installation of an ignition interlock device in your vehicle, a...
Note: The use of the Internet or this form for communication with the firm or any individual member of the firm does not establish an attorney-client relationship. Confidential or time-sensitive information should not be sent through this form.
Directions to Sieben Edmunds Miller
Sieben Edmunds Miller
Directions from Burnsville
Burnsville Arson Attorneys

Are you looking for an Arson attorney in Burnsville, Minnesota? Sieben Edmunds Miller serves clients in Burnsville facing Arson charges. If you're a resident of Burnsville, Minnesota, our experienced criminal defense attorneys are here to advocate for you. Our firm specifically focuses on Arson cases. Directions to our office from Burnsville:
16 min (10.6 miles) via State Hwy 13 N | Fastest route, the usual traffic
Arson Attorney in Burnsville, Minnesota

Head north on Nicollet Ave toward E 130th St (0.6 mi)
Turn right onto State Hwy 13 N/Hwy 13 E
Continue to follow State Hwy 13 N (9.2 mi)
Turn right onto Hwy 55 E (0.4 mi)
Turn right onto Waters Dr (0.3 mi)
Turn left (367 ft)
Turn right (Sieben Edmunds Miller, PLLC will be on the left)
Directions from Bloomington
Bloomington Arson Attorneys
Sieben Edmunds Miller represents people facing Arson charges in Bloomington, Minnesota. Our experienced attorneys serve clients in Bloomington and the surrounding metro area. We know this is a difficult time, but our team is here to advocate for you when Arson charges arise. Our team of lawyers focus specifically on Arson cases. Directions to our office from Bloomington:

15 min (9.3 miles) via I-494 E | Best route Bloomington Minnesota – Take I-494 E to Pilot Knob Rd in Eagan.
Arson Attorneys in Bloomington, Minnesota

Take exit 71 from I-494 E 8 min (8.1 mi)
Head north on I-35W N (1.3 mi)
Take exit 9A to merge onto I-494 E/MN-5 E (3.9 mi)
Keep left at the fork to continue on I-494 E (2.6 mi)
Take exit 71 for County Route 31/Pilot Knob Rd (0.3 mi)
Continue on Pilot Knob Rd to your destination in Mendota Heights 4 min (1.2 mi)
Turn right onto Pilot Knob Rd (0.8 mi)
Turn right (0.3 mi)
Turn left toward Waters Dr (200 ft)
Turn left onto Waters Dr (148 ft)
Turn left (367 ft)
Turn right (Sieben Edmunds Miller, PLLC will be on the left)
Directions from Minneapolis
Minneapolis Arson Attorneys
At Sieben Edmunds Miller, we know Arson charges are extremely serious. Our Minneapolis Arson lawyers have years of experience representing Minnesotans when unforeseen events occur. Criminal charges like Arson are common in Minnesota, so make sure you have strong advocates in your corner. Our Minneapolis Arson attorneys are here to help. Directions to our office from Minneapolis:

19 min (13.4 miles) via I-35W S and MN-62 E | Fastest route, the usual traffic Minneapolis Minnesota
Arson Attorney in Minneapolis, Minnesota
Get on MN-65 S 4 min (0.8 mi)
Head southeast on S 4th St (197 ft)
Turn right at the 1st cross street onto S 4th Ave (0.5 mi)
Use the middle 2 lanes to turn slightly left onto the MN-65 ramp to I-35W S (0.3 mi)
Take I-35W S and MN-62 E to Waters Dr in Mendota Heights 13 min (12.2 mi)
Continue onto MN-65 S (0.8 mi)
Merge onto I-35W S (3.8 mi)
Use the right 3 lanes to merge onto MN-62 E (5.2 mi)
Continue straight to stay on MN-62 E (1.3 mi)
Keep right to continue on MN-55 E/Hwy 55 E, follow signs for MN-13 S (1.1 mi)
Continue on Waters Dr to your destination 2 min (0.4 mi)
Turn right onto Waters Dr (0.3 mi)
Turn left (367 ft)
Turn right (Sieben Edmunds Miller, PLLC will be on the left)
Directions from Woodbury
Woodbury Arson Attorneys
Do you need an experienced Woodbury Arson attorney?
The criminal defense lawyers at Sieben Edmunds Miller have represented Woodbury
residents in the aftermath of criminal Arson charges for years. When
the unexpected occurs, you can rely on our Woodbury Arson attorneys for
their legal advocacy. Directions to our office from Woodbury:
18 min (13.8 miles) via I-494 S
Arson Attorney in Woodbury, Minnesota
Get on I-494 S 2 min (0.8 mi)
Head north on Queens Dr toward Valley Creek Rd (203 ft)
Turn left at the 1st cross street onto Valley Creek Rd (0.5 mi)
Use the right lane to take the ramp onto I-494 S (0.2 mi)
Follow I-494 S to Pilot Knob Rd in Mendota Heights
Take exit 71 from I-494 S 12 min (12.0 mi)
Merge onto I-494 S (11.7 mi)
Take exit 71 for County Route 31/Pilot Knob Rd (0.3 mi)
Continue on Pilot Knob Rd to Sieben Edmunds Miller PLLC 4 min (1.0 mi)
Directions from Eagan
Eagan Arson Attorneys
If you're looking for legal representation for an Eagan Arson charge, look no further. The experienced Eagan Arson attorneys at Sieben Edmunds Miller are here to help you through this difficult situation. When the unexpected occurs, our team is here to advocate for you. In Eagan, Minnesota, criminal Arson charges are very serious. Directions to our office from Eagan:
13 min (5.1 miles) via Pilot Knob Rd
Arson Attorney in Eagan, Minnesota
Head north on Pilot Knob Rd toward Diffley Rd (4.6 mi)
Turn right (0.3 mi)
Turn left toward Waters Dr (200 ft)
Turn left onto Waters Dr (148 ft)
Turn left (367 ft)
Turn right (Sieben Edmunds Miller PLLC will be on the left 79 ft)
Sieben Edmunds Miller
Directions from Mendota Heights
Mendota Heights Arson Attorneys
The attorneys at Sieben Edmunds Miller are experienced Arson lawyers in Mendota Heights, Minnesota. We are here to guide you through the legal system when Arson charges occur for Mendota Heights residents. If you need a Mendota Heights Arson attorney, we're here to help. Directions to our Mendota Heights office:
7 min (2.9 miles) via MN-62 W
Arson Attorney in Mendota Heights, Minnesota
Head east on MN-62 E (0.1 mi)
Make a U-turn (signs for I-35E) (1.3 mi)
Turn left onto State Hwy 13 S/State Rte 13 S (0.7 mi)
Turn left onto MN-55 E/Hwy 55 E (signs for MN-13 S) (0.4 mi)
Turn right onto Waters Dr (0.3 mi)
Turn left (367 ft)
Turn right (Sieben Edmunds Miller PLLC will be on the left 79 ft)
Directions from St. Paul
St. Paul Arson Attorneys
Sieben Edmunds Miller helps residents of St. Paul who are facing Arson charges. You can trust our experienced criminal defense attorneys to advocate for you when the unexpected occurs. We know you weren't planning on this, so our team of St. Paul Arson attorneys are here for you. Make sure you have a lawyer who knows the intricacies of St. Paul Arson law. Directions to our office from St. Paul:
16 min (12.7 miles) via US-52 S and I-494 W
Arson Attorney in St. Paul, Minnesota
Take US-52 S and I-494 W to Pilot Knob Rd in Mendota Heights
Take exit 71 from I-494 W 12 min (11.7 mi)
Head southeast toward I-94 E (0.1 mi)
Merge onto I-94 E (0.1 mi)
Take exit 242D to merge onto US-52 S (5.4 mi)
Take the exit onto I-494 W (5.7 mi)
Take exit 71 for County Route 31/Pilot Knob Rd (0.3 mi)
Continue on Pilot Knob Rd to your destination 4 min (1.0 mi)
Turn right onto Pilot Knob Rd (0.6 mi)
Turn right (0.3 mi)
Turn left toward Waters Dr (200 ft)
Turn left onto Waters Dr (148 ft)
Turn left (367 ft)
Turn right (Sieben Edmunds Miller PLLC will be on the left 79 ft)
Directions from Hastings
Hastings Arson Attorneys
Sieben Edmunds Miller is a strong advocate for people facing Arson charges in Hastings, Minnesota. Our experienced Arson attorneys represent clients in Hastings and the Southeastern Metro. When criminal Arson charges arise, our team is here for you. For years, our criminal defense lawyers have represented clients in Hastings facing Arson charges. Directions to our office from Hastings:
27 min (20.8 miles) via Hwy 55 W
Arson Attorney in Hastings, Minnesota
Take Hwy 55 W and MN-55 W to Hwy 55 Service Rd in Mendota Heights 25 min (20.4 mi)
Head west on 2nd St E toward Eddy St (0.6 mi)
Turn left onto Pine St (0.4 mi)
Turn right onto Hwy 55 W/8th St W Pass by Taco Bell (on the right in 0.6 mi) (9.0 mi)
Merge onto US-52 N/Hwy 55 W (4.0 mi)
Keep left at the fork to continue on MN-55 W/Hwy 55 W, follow signs for Minneapolis (6.4 mi)
Take Waters Dr to your destination 2 min (0.4 mi)
Turn left onto Hwy 55 Service Rd (154 ft)
Hwy 55 Service Rd turns right and becomes Waters Dr (0.3 mi)
Turn left (367 ft)
Turn right, Sieben Edmunds Miller PLLC will be on the left (79 ft)
Directions from Hudson
Hudson Arson Attorneys
At Sieben Edmunds Miller, we help people facing Arson charges in Hudson, Wisconsin. Our Hudson Arson attorneys will advocate for you when the unanticipated occurs. We understand the complexities surrounding Arson charges and will work with you to help advocate for a favorable outcome. Directions to our criminal defense office from Hudson:
29 min (26.0 miles) via I-94 W and I-494 S
Arson Attorney in Hudson, Wisconsin
Get on I-94 W/US-12 W 2 min (1.0 mi)
Head south on 2nd St toward Commercial St (0.7 mi)
Keep right at the fork, follow signs for I-94 W/US-12 W/WI-64 W/St Paul and merge onto I-94 W/US-12 W
Entering Minnesota (0.2 mi) Follow I-94 W/US-12 W and I-494 S to Pilot Knob Rd in Mendota Heights.
Take exit 71 from I-494 S 23 min (24.1 mi)
Merge onto I-94 W/US-12 W (9.5 mi)
Use the 2nd from the right lane to take exit 249 for I-694 N toward I-494 S (0.6 mi)
Keep right at the fork, follow signs for I-494 S S (0.2 mi)
Continue onto I-494 S (13.5 mi)
Take exit 71 for County Route 31/Pilot Knob Rd (0.3 mi)
Continue on Pilot Knob Rd to Sieben Edmunds Miller PLLC 4 min (1.0 mi)
Directions from River Falls
River Falls Arson Attorneys
Are you searching for an Arson attorney in River Falls, Wisconsin? If so, Sieben Edmunds Miller is here to help you. Our experienced criminal defense team of Arson lawyers help people in River Falls who are facing Arson charges. Directions to our criminal defense office from River Falls:
40 min (36.7 miles) via I-94 W and I-494 S
Arson Attorney in River Falls, Wisconsin
Get on WI-35 N in St. Croix County from N Main St 4 min (1.7 mi)
Head west on E Cedar St toward N Main St (151 ft)
Turn right onto N Main St (1.1 mi)
Continue onto WI-65 N (0.2 mi)
Turn left to merge onto WI-35 N toward Hudson/St Paul (0.3 mi)
Follow WI-35 N, I-94 W/US-12 W and I-494 S to Pilot Knob Rd in Mendota Heights
Take exit 71 from I-494 S 32 min (34.0 mi)
Merge onto WI-35 N (6.6 mi)
Use the left lane to merge onto I-94 W/US-12 W/WI-35 N toward Hudson
Continue to follow I-94 W/US-12 W Entering Minnesota (12.9 mi)
Use the 2nd from the right lane to take exit 249 for I-694 N toward I-494 S (0.6 mi)
Keep right at the fork, follow signs for I-494 S S (0.2 mi)
Continue onto I-494 S (13.5 mi)
Take exit 71 for County Route 31/Pilot Knob Rd (0.3 mi)
Continue on Pilot Knob Rd to Sieben Edmunds Miller PLLC
Sieben Edmunds Miller
Directions from Hennepin County
Hennepin County Arson Attorneys
If you or a loved one are facing Arson charges in Hennepin County, Minnesota, contact the criminal defense lawyers at Sieben Edmunds Miller. Our Hennepin County Arson attorneys are here to advocate for you when the unexpected occurs. If you're a resident of Hennepin county searching for an Arson attorney- our team is here to help. Directions to our office from Hennepin County:
35 min (28.1 miles) via I-494 S and MN-62 E
Arson Attorney in Hennepin County, Minnesota
Hennepin County Minnesota Get on I-494 S from Hwy 55 E 7 min (4.1 mi)
Head east on 34th Ave N toward Queensland Ln (0.1 mi)
Turn left onto MN-101 N (0.8 mi)
Turn right onto Hwy 55 E Pass by Wendy's (on the right in 2.7 mi) (2.8 mi)
Turn right to merge onto I-494 S (0.3 mi)
Follow I-494 S and MN-62 E to Waters Dr in Mendota Heights 25 min (23.6 mi)
Merge onto I-494 S (7.8 mi)
Use the 2nd from the right lane to take exit 13 for MN-62/County 62 (0.3 mi)
Use the left 2 lanes to turn left onto County Rd 62 (signs for MN-62 E) (0.1 mi)
Continue onto MN-62 E (7.7 mi)
Use the middle lane to stay on MN-62 E (0.7 mi)
Keep left to stay on MN-62 E (4.6 mi)
Continue straight to stay on MN-62 E (1.3 mi)
Keep right to continue on MN-55 E/Hwy 55 E, follow signs for MN-13 S (1.1 mi)
Continue on Waters Dr to your destination 2 min (0.4 mi)
Turn right onto Waters Dr (0.3 mi)
Turn left (367 ft)
Turn right (Sieben Edmunds Miller PLLC will be on the left 79 ft)
Directions from Ramsey County
Ramsey County Arson Attorneys
In Ramsey County, Arson charges are more common than you might think. If you or a loved one are facing Arson charges in Ramsey County, you should contact the criminal defense attorneys at Sieben Edmunds Miller. Our experienced lawyers focus specifically on Ramsey County Arson cases. Directions to our office from Ramsey County:
24 min (14.8 miles) via I-35E S
Arson Attorney in Ramsey County, Minnesota
Get on I-35E S from Frost Ave and Roselawn Ave E 7 min (2.8 mi)
Head northwest (184 ft)
Turn right toward Frost Ave (295 ft)
Turn right onto Frost Ave (0.4 mi)
At the traffic circle, take the 3rd exit and stay on Frost Ave (0.6 mi)
Sharp right onto Maplewood Dr (0.3 mi)
Turn left onto Roselawn Ave E (1.2 mi)
Turn left to merge onto I-35E S (0.2 mi)
Follow I-35E S to MN-62 W in Mendota Heights
Take exit 101B from I-35E S 10 min (9.7 mi)
Merge onto I-35E S (2.6 mi)
Keep right to stay on I-35E S (0.7 mi)
Keep left at the fork to stay on I-35E S, follow signs for Interstate 35E S (6.0 mi)
Take exit 101B to merge onto MN-62 W (0.3 mi)
Continue on MN-62 W to Sieben Edmunds Miller PLLC 6 min (2.4 mi)
Directions from Dakota County
Dakota County Arson Attorneys
In Dakota County, Minnesota, Arson cases are relatively common. When the unexpected happens, you can rely on the Dakota County Arson attorneys at Sieben Edmunds Miller to see you through the process and help advocate for a favorable outcome. People facing Arson charges in Dakota County need experienced criminal defense lawyers. Directions to our office from Dakota County:
22 min (10.3 miles) via Pilot Knob Rd
Arson Attorney in Dakota County, Minnesota
Head east on 150th St W (98 ft)
Turn left onto Pilot Knob Rd (9.9 mi)
Turn right (0.3 mi)
Turn left toward Waters Dr (200 ft)
Turn left onto Waters Dr (148 ft)
Turn left (367 ft)
Turn right, Sieben Edmunds Miller PLLC will be on the left (79 ft)
Directions from Washington County
Washington County Arson Attorneys
If you're searching for a Washington County Arson attorney, the criminal defense lawyers at Sieben Edmunds Miller are here to help. Our team of experienced Arson attorneys have been serving Washington County for many years. We understand the complex area of Arson law. Directions to our office from Washington County:
25 min (17.5 miles) via Bailey Rd and I-494 W
Arson Attorney in Washington County, Minnesota
Drive from Bailey Rd and I-494 W to Mendota Heights 22 min (17.1 mi)
Head west on 40th St S toward Manning Ave S (0.2 mi)
Continue onto Bailey Rd (2.0 mi)
At the traffic circle, take the 1st exit and stay on Bailey Rd (2.0 mi)
At the traffic circle, take the 2nd exit and stay on Bailey Rd (3.2 mi)
Continue onto Maxwell Ave (0.5 mi)
Turn right to merge onto I-494 W (8.2 mi)
Take exit 71 for County Route 31/Pilot Knob Rd (0.3 mi)
Turn right onto Pilot Knob Rd (0.6 mi)
Drive to your destination 3 min (0.4 mi)
Turn right (0.3 mi)
Turn left toward Waters Dr (200 ft)
Turn left onto Waters Dr (148 ft)
Turn left (367 ft)
Turn right, Sieben Edmunds Miller PLLC will be on the (left 79 ft)
Directions from Scott County
Scott County Arson Attorneys
Residents of Scott County, Minnesota need strong representation when facing Arson charges. The Arson attorneys at Sieben Edmunds Miller are here to help. Our experienced Arson lawyers understand the intricacies of Arson law in Scott County. Directions to our criminal defense office from Scott County:
41 min (30.2 miles) via Hwy 13 W
Arson Attorney in Scott County, Minnesota
Head south toward MN-282 E 17 s (0.1 mi)
Take Marystown Rd, US-169 N and State Hwy 13 N to Waters Dr in Mendota Heights 38 min (29.7 mi)
Turn left onto MN-282 E (0.4 mi)
Turn left onto Marystown Rd (6.6 mi)
Turn right to merge onto US-169 N (5.5 mi)
Use the right 2 lanes to take exit 115 for County Rd 21 toward Minnesota 13 (1.9 mi)
Continue onto State Hwy 13 N/Hwy 13 W Continue to follow State Hwy 13 N (15.0 mi)
Turn right onto Hwy 55 E (0.4 mi)
Continue on Waters Dr to Sieben Edmunds Miller PLLC 2 min (0.4 mi)