Abogados de defensa personal en Minnesota
Si usted, o un miembro de su familia ha sido recientemente acusado de un crimen, lo mas probable es que usted esta marabareando intensas emociones personales mientras trata de entender y navegar el proceso legal. Eso es sin mencionar, la posibilidad de encarcelamiento y otras ramificaciones que usted enfrenta en la conclusión de su caso criminal. Puede ser entendiblemente sobrecogedor y muy estresante, lo cual causa que muchos individuos que enfrentan cargos criminales, pierdan oportunidades vitales, que afectan positivamente el resultado de su caso.
No permita el convertirse en una víctima del sistema de las cortes de Minnesota. Para la mejor oportunidad de un resultado favorable, usted va a necesitar contratar a un abogado que pueda ser agresivo y tenaz, pero al mismo tiempo, mantenerse compasivo de su situación.
Nuestros abogados de Defensa Criminal se enfocan e:
Eliminación de antecedentes penales

Confiscación criminal
Sieben Edmunds Miller: Defendiendo contra DWI, cargos por drogas, y mas
Los abogados de defensa criminal de Sieben Edmunds y Miller, han representado a clientes en muchas áreas de la defensa criminal, Ya sea que fueron acusados de un delito menor, o una felonía, nosotros podemos ayudarle a ganar su caso. Los abogados de la firma Sieben Edmunds y Miller, han trabajado para lograr resultados favorables en casos que involucran DWI/DUI, cargos de drogas, fraude, asalto y agresión, conducta sexual criminal, y más.
Nuestro equipo está familiarizado con las leyes locales de Minnesota y Wisconsin, lo cual nos permite ayudar de una manera mejor, a nuestros clientes, en obtener el mejor resultado posible en sus casos. Sabemos cómo la policía, abogados y los jueces, operan de manera diferente en diferentes ciudades, en el área metropolitana, de las ciudades gemelas. Nuestros años de experiencia, también nos permiten descifrar, lo que de otra manera serian, leyes complicadas o específicas de una jurisdicción, por lo cual, tendremos una vista más amplia, de lo que sus cargos significan, y como podemos pelearlos.
Cualesquiera que sean los cargos que usted tal vez este enfrentando, usted necesita trabajar con un abogado de defensa criminal, el cual le pueda explicar sus opciones. Lo mejor para sus propios intereses es, entender que camino decide usted tomar, incluyendo los posibles resultados y repercusiones. Su caso va a recibir cuidadosa consideración por parte de uno de nuestros abogados, y usted puede estar seguro que vamos a proponer caminos inovativos para resolver su caso.
Llámenos al (651) 994-6744 o póngase en contacto con nosotros por medio de nuestra página web, para comenzar.
Su abogado puede arreglar – o destrozar – su caso
Cualquiera que enfrente cargos criminales, debe darle prioridad, al encontrar un abogado de defensa criminal sobresaliente. El abogado correcto aligerara su carga, al delinear claramente, los diferentes caminos que usted puede escoger tomar, para resolver sus cargos criminales.
La firma de abogados de defensa criminal Sieben Edmunds y Miller, a representado a incontables defendidos en casos de defensa criminal. Clientes que enfrentaban cargos de DUI/DWI, cargos por drogas, otros delitos menores y felonías, han recibido fallos favorables, debido a el arduo trabajo de nuestros abogados. Nos enfocamos en practicar en algunas áreas clave de la ley, por lo tanto, nuestro abogados han acumulado años de experiencia enfocada, la cual utilizamos para obtener un buen resultado en su caso.
Sieben Edmunds Miller también provee servicios de defensa personal en las siguientes ciudades.
Si usted está enfrentando un cargo de defensa criminal, usted puede confiar en los abogados experimentados de Sieben Edmunds y Miller para que peleen por usted. Con mucho orgullo damos servicio en las ciudades de Burnsville, Bloomington, Minneapolis, Woodbury, Eagan, Mendota Heights, San Pablo, Hastings, Hudson, y River Falls en asuntos de defensa criminal. También servimos en las ciudades que rodean al condado de Dakota, y por todo Minnesota y Wisconsin.
Obtenga una evaluación gratuita de su caso. 
Llámenos al (651) 994-6744 o póngase en contacto con nosotros por medio de nuestra página web, para comenzar.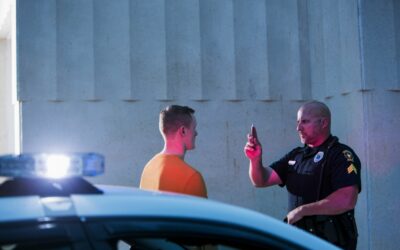 Encountering law enforcement during a DWI stop can be an anxiety-inducing experience, especially if you're unsure about your rights and how to navigate the situation. Without a clear understanding of your rights, even routine interactions with the police can escalate,...
read more
Note: The use of the Internet or this form for communication with the firm or any individual member of the firm does not establish an attorney-client relationship. Confidential or time-sensitive information should not be sent through this form.