Experienced Slip-and-Fall Attorneys in Minnesota
When you are on somebody's residential or commercial property, they are responsible for your safety. If you are hurt, it may be the owner's fault even if you are voluntarily walking on their sidewalk, parking in their lot, browsing inside the store, or if you are making a delivery. At Sieben Edmunds Miller, our slip-and-fall attorneys understand liability under Minnesota law. The owner of a business or property, or a landlord or someone designated to maintain a property has a responsibility to take care of anybody who is on their premises.
Slip-and-fall accidents can happen anywhere, anytime, without warning.
While a property owner's liability is not automatic, they must remove snow and ice, or repair cracks in the pavement or a floor. If they don't, they – or their insurance company – must cover the cost of treating your injury and compensating you for the pain and suffering you endure. Unfortunately, slip-and-fall accidents happen far too often. Statistically, roughly 35-percent of working age adults, half of all adolescents and 60-percent of seniors have been hurt badly enough in a slip-and-fall accident in Minnesota to affect their daily activity.
Many Places, Many Ways, To Be Hurt in A Slip-and-Fall Accident
As you go about your daily life, many dangers are lurking whether it is at school, while you're shopping in a mall or store, or as you are working. Some of the most-common causes of a slip-and-fall accident include:
Icy or snow-covered sidewalks
Unrepaired cracks in sidewalks or parking lots
Slippery floors in a store or mall
No or insufficient warning signs alerting people to danger spots
Merchandise falling off a shelf at a store
Poorly installed or uneven floors
Dangerously narrow or steep stairs
Poor lighting
Broken railings
Potholes
Raised ledges
As experienced slip-and-fall attorneys in Minneapolis and St.Paul,MN we help victims of slip-and-fall accidents recover damages for their injuries, pain, and suffering.
Schedule Your Free Legal Consultation in MN
Your job right now is healing and recovering as much as possible. Our job is making sure that you are compensated fairly for what you went through and how your life has been affected. Contact us online or give us a call at 651.994.6744. There's no cost or obligation to speak with one of our experienced slip-and-fall lawyers here in Minnesota.
FAQs About Slip, Trip, and Fall Accidents in MN
Sieben Edmunds Miller
What Is a Slip & Fall Accident?
A slip and fall accident occurs when you fall and are injured due to another party's negligence. It could be because the sidewalk was not shoveled, for example. It could also occur in a store where the floor was left wet for you to slip and fall.
Are Slip and Fall Cases Hard to Win?
A slip and fall case isn't any more difficult than any other personal injury case if you have help from an attorney. It can be difficult to prove who was at fault, but it's certainly possible to successfully prove liability and be compensated for your injuries.
How Long Does it Usually Take to Settle a Slip and Fall Case in Minnesota?
A slip and fall case is oftentimes resolved quickly due to the insurance company offering a reasonable settlement. We never stop fighting for our clients until they receive the compensation they deserve, though. This could take several months to several years depending on the circumstances and the severity of your injuries.
What Should I Do Immediately After the Incident?
As soon as you're injured, call 911 and seek medical attention. Sometimes injuries are more severe than they seem initially, so it's important to be seen by a doctor. Once you've received the appropriate medical care, contact our personal injury attorneys to discuss the potential of a lawsuit.
Who Is Responsible for a Slip and Fall Accident? the Owner or the Person Injured?
If the owner of the property is found to be negligible for any reason, they may be responsible for the cost of your injuries, lost wages, and pain and suffering. We determine negligence based on your accident by looking at reasonable safety recommendations and upkeep for the property.
If I Am Injured in a Slip & Fall Accident, Who Will Pay My Medical Expenses?
If another party is found to be negligible and to have caused your accident, their insurance company is responsible for compensating you for your expenses. Our personal injury attorneys work with slip and fall accident victims to ensure they get what they deserve without getting the runaround from insurance companies.
What Are the Most Common Causes of Slip and Fall Accidents?
Slip and fall accidents occur when a property is not maintained to a reasonable standard. They often occur due to wet floors, snowy or icy walkways (especially in Minnesota!), uneven floors due to tile/concrete cracks, a lack of railings/guardrails, or poorly lit areas.
How Can I Get Legal Help With My Slip and Fall Case in MN?
Contact Sieben Edmunds Miller's personal injury attorneys for your slip and fall case. We know how to work with insurance companies to reach a reasonable settlement. And if the insurance company refuses to budge, we're always prepared to represent you in court.
How Much Should I Settle for a Slip and Fall?
This depends on your injuries, lost wages, pain and suffering, personal property damage, and more. You'll receive a more precise answer once you speak with our Minnesota slip and fall personal injury attorneys.
How Can Sieben Edmunds Miller PLLC Help Me With my Slip, Trip and Fall Case in MN?
Our attorneys will help you collect evidence to prove negligence by conducting interviews, visiting the scene of the accident, and more. We can also help compile your medical bills and other expenses to prove your claim is reasonable. We'll negotiate with the insurance company on your behalf, and we'll represent you in court if it comes to that.
If you're involved in a Slip, Trip and Fall Accident, you can trust the experienced Minnesota lawyers at Sieben Edmunds Miller to advocate for you. We proudly serve the cities of Burnsville, Bloomington, Minneapolis, Woodbury, Eagan, Mendota Heights, St. Paul, Hastings, Hudson, and River Falls in Slip, Trip, and Fall Accident cases. We also serve surrounding cities in Dakota County and throughout Minnesota and Wisconsin.
Get a Free Case Evaluation
We are here to help. Let us evaluate your case for you. Free of charge – no obligation. Complete our free case evaluation form or call us directly at (651) 323-2464.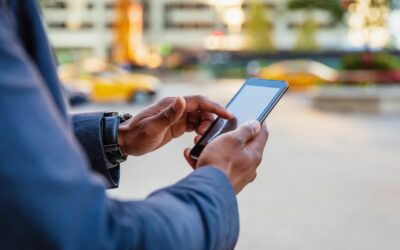 Car accidents involving rideshare companies can present unique challenges for those seeking compensation for their injuries and damages. Understanding the complexities of these rideshare company accident claims and knowing how to navigate through them is crucial. In...
Note: The use of the Internet or this form for communication with the firm or any individual member of the firm does not establish an attorney-client relationship. Confidential or time-sensitive information should not be sent through this form.
Directions to Sieben Edmunds Miller
Sieben Edmunds Miller
Directions from Burnsville
Burnsville Slip-and-Fall Accident Attorneys
Are you looking for a Slip-and-Fall accident attorney in Burnsville? Sieben Edmunds Miller serves clients in Burnsville who have experienced personal injuries related to Slip-and-Fall accidents. If you're a resident of Burnsville, Minnesota, our experienced Slip-and-Fall accident attorneys are here to advocate for you. Directions to our office from Burnsville:
15 min (9.3 miles) via State Hwy 13 N | Fastest route, the usual traffic
Slip-and-Fall Accident Attorney in Burnsville, Minnesota
Head north on Nicollet Ave toward E 130th St (0.6 mi)
Turn right onto State Hwy 13 N/Hwy 13 E
Continue to follow State Hwy 13 N (7.1 mi)
Turn right onto Lone Oak Rd (0.8 mi)
Turn left onto Pilot Knob Rd (0.7 mi
Turn left onto Corporate Center Dr (400 ft)
Corporate Center Dr turns slightly right and becomes Eagan Woods Dr (171 ft)
Turn right(Sieben Edmunds Miller, PLLC will be on the left)
Directions from Bloomington
Bloomington Slip-and-Fall Accident Attorneys
Sieben Edmunds Miller represents Slip-and-Fall accident victims in Bloomington, Minnesota. Our experienced attorneys serve clients in Bloomington and the surrounding metro area. We know this is a difficult time, but our team is here to advocate for you when an unforeseen Slip-and-Fall accident occurs. Directions to our office from Bloomington:
10 min via I-494 E | Fastest route, the usual traffic
Slip-and-Fall Accident Attorney in Bloomington, Minnesota
Take I-494 E to Pilot Knob Rd in Eagan. Take exit 71 from I-494 E (8.1 mi)
Continue on Pilot Knob Rd to your destination (0.3 mi)
Turn right (Sieben Edmunds Miller, PLLC will be on the left)
Directions from Minneapolis
Minneapolis Slip-and-Fall Accident Attorneys
At Sieben Edmunds Miller, we know Slip-and-Fall accidents can be extremely serious. Our Minneapolis Slip-and-Fall accident lawyers have years of experience representing Minnesotans when unforeseen events occur. Slip-and-Fall accidents are very common in Minnesota, so make sure you have strong advocates in your corner. Our Minneapolis Slip-and-Fall attorneys are here to help. Directions to our office from Minneapolis:
18 min via I-35W S and MN-62 E | Fastest route now, the usual traffic
Slip-and-Fall Accident Attorney in Minneapolis, Minnesota
Get on MN-65 S (0.8 mi)
Take I-35W S and MN-62 E to State Hwy 13 S in Mendota Heights (11.8 mi)
Take Pilot Knob Rd to your destination in Eagan (1.4 mi)
Directions from Woodbury
Woodbury Slip-and-Fall Accident Attorneys
Do you need an experienced Woodbury Slip-and-Fall accident attorney? The lawyers at Sieben Edmunds Miller have represented Woodbury residents in the wake of Slip-and-Fall accidents for years. When the unexpected occurs, you can rely on our Woodbury Slip-and-Fall accident attorneys for their legal advocacy. Directions to our office from Woodbury:
16 min via I-494 S | Fastest route, the usual traffic
Slip-and-Fall Accident Attorney in Woodbury, Minnesota
Get on I-494 S (0.8 mi)
Follow I-494 S to Pilot Knob Rd in Mendota Heights. Take exit 71 from I-494 W (12.0 mi)
Continue on Pilot Knob Rd to your destination in Eagan (0.5 mi
Directions from Eagan
Eagan Slip-and-Fall Accident Attorneys
If you're looking for legal representation for an Eagan Slip-and-Fall accident, look no further. The experienced Eagan Slip-and-Fall accident attorneys at Sieben Edmunds Miller are here to help you through this difficult situation. When the unexpected occurs, our team is here to advocate for you. Slip-and-Fall accidents in Eagan can be very serious. Directions to our office from Eagan:
7 min via Pilot Knob Rd | Fastest route, the usual traffic
Slip-and-Fall Accident Attorney in Eagan, Minnesota
Head north on Pilot Knob Rd toward Diffley Rd (3.7 mi)
Turn left onto Corporate Center Dr (400 ft)
Corporate Center Dr turns slightly right and becomes Eagan Woods Dr (171 ft)
Turn right (Sieben Edmunds Miller, PLLC will be on the left)
Sieben Edmunds Miller
Directions from Mendota Heights
Mendota Heights Slip-and-Fall Accident Attorneys
The attorneys at Sieben Edmunds Miller are experienced Slip-and-Fall accident lawyers in Mendota Heights, Minnesota. We are here to guide you through the legal system when unexpected Slip-and-Fall accidents occur for Mendota Heights residents. If you need a Mendota Heights Slip-and-Fall accident attorney, we're here to help. Directions to our Mendota Heights office:
7 min via I-35E S | Fastest route
Slip-and-Fall Accident Attorney in Mendota Heights, Minnesota
Get on I-35E S (0.7 mi)
Continue on I-35E S. Take Exit 99B to Pilot Knob Rd. Take exit 71 from I-494 W (2.2 mi)
Continue on Pilot Knob Rd to your destination in Eagan (0.5 mi)
Sieben Edmunds Miller PLLC will be on the right
Directions from St. Paul
St. Paul Slip-and-Fall Accident Attorneys
Sieben Edmunds Miller helps residents of St. Paul who have experienced a Slip-and-Fall accident. You can trust our experienced attorneys to advocate for you when the unexpected occurs. We know you weren't planning on this, so our team of St. Paul Slip-and-Fall accident attorneys are here for you. Make sure you have a lawyer who knows the intricacies of St. Paul Slip-and-Fall accident law. Directions to our office from St. Paul:
14 min via US-52 S and I-494 W | Fastest route, the usual traffic
Slip-and-Fall Accident Attorney in St. Paul, Minnesota
Take US-52 S and I-494 W to Pilot Knob Rd in Mendota Heights. Take exit 71 from I-494 W (11.7 mi)
Continue on Pilot Knob Rd to your destination in Eagan (0.5 mi)
Directions from Hastings
Hastings Slip-and-Fall Accident Attorneys
Sieben Edmunds Miller is a wonderful advocate for victims of Slip-and-Fall accidents in Hastings, Minnesota. Our experienced Slip-and-Fall accident attorneys represent clients in Hastings and the Southeastern Metro. When Slip-and-Fall accidents happen, our team is here for you. For years, we have served clients in Hastings in the aftermath of Slip-and-Fall accidents. Directions to our office from Hastings:
27 min (20.8 miles) via Hwy 55 W | Fastest route, the usual traffic
Slip-and-Fall Accident Attorney in Hastings, Minnesota
Take Vermillion St to US-61 N/Hastings Rd S (0.4 mi)
Follow US-61 N and I-494 W to Pilot Knob Rd in Mendota Heights. Take exit 71 from I-494 W (21.9 mi)
Continue on Pilot Knob Rd to your destination in Eagan (0.5 mi)
Directions from Hudson
Hudson Slip-and-Fall Accident Attorneys
At Sieben Edmunds Miller, we help victims of Slip-and-Fall accidents in Hudson, Wisconsin. Our Hudson Slip-and-Fall accident attorneys will advocate for you when the unanticipated occurs. We understand the complexities surrounding Slip-and-Fall accidents and will work with you to help advocate for a favorable outcome. Directions to our office from Hudson:
via I-94 W and I-494 S | Fastest route now, the usual traffic
Slip-and-Fall Accident Attorney in Hudson, Wisconsin
Get on I-94 W/US-12 W from 1st St and 2nd St S/I-94 ALT (1.1 mi)
Follow I-94 W/US-12 W and I-494 S to Pilot Knob Rd in Mendota Heights. Take exit 71 from I-494 W (24.1 mi)
Continue on Pilot Knob Rd to your destination in Eagan (0.5 mi)
Directions from River Falls
River Falls Slip-and-Fall Accident Attorneys
Are you searching for a Slip-and-Fall accident attorney in River Falls, Wisconsin? If so, Sieben Edmunds Miller is here to help you. Our experienced team of Slip-and-Fall accident lawyers help victims in River Falls in the aftermath of their unexpected Slip-and-Fall accidents. Directions to our office from River Falls:
37 min via I-94 W and I-494 S | Fastest route, the usual traffic
Slip-and-Fall Accident Attorney in River Falls, Wisconsin
Get on WI-35 N in St. Croix County from N Main St (1.7 mi)
Follow WI-35 N, I-94 W/US-12 W and I-494 S to Pilot Knob Rd in Mendota Heights. Take exit 71 from I-494 W (34.0 mi)
Continue on Pilot Knob Rd to your destination in Eagan (0.5 mi)
Sieben Edmunds Miller
Directions from Hennepin County
Hennepin County Slip-and-Fall Accident Attorneys
If you or a loved one has experienced a Slip-and-Fall accident in Hennepin County, Minnesota, contact the lawyers at Sieben Edmunds Miller. Our Hennepin County Slip-and-Fall attorneys are here to advocate for you when the unexpected occurs. If you're a resident of Hennepin county searching for a Slip-and-Fall accident attorney- our team is here to help. Directions to our office from Hennepin County:
28 min via I-494 S | Fastest route, the usual traffic
Slip-and-Fall Accident Attorney in Hennepin County, Minnesota
Get on US-12 E in Wayzata (3.6 mi)
Take I-494 S to Pilot Knob Rd in Eagan. Take exit 71 from I-494 E (22.6 mi)
Continue on Pilot Knob Rd to your destination (0.3 mi)
Directions from Ramsey County
Ramsey County Slip-and-Fall Accident Attorneys
Slip-and-Fall accidents in Ramsey County are more common than you might think. If you or a loved one are the victim of a Slip-and-Fall accident in Ramsey County, you should contact the attorneys at Sieben Edmunds Miller. Our experienced lawyers focus on Ramsey County Slip-and-Fall accidents. Directions to our office from Ramsey County:
21 min via I-35E S | Fastest route, the usual traffic
Slip-and-Fall Accident Attorney in Ramsey County, Minnesota
Get on I-35E S in Saint Paul from Frost Ave and Larpenteur Ave E (2.9 mi)
Continue on I-35E S to Mendota Heights. Take exit 71 from I-494 W (11.2 mi)
Continue on Pilot Knob Rd to your destination in Eagan (0.5 mi)
Directions from Dakota County
Dakota County Slip-and-Fall Accident Attorneys
Unfortunately, Slip-and-Fall accidents are a common occurrence in Dakota County, Minnesota. When the unexpected happens, you can rely on the Dakota County Slip-and-Fall accident attorneys at Sieben Edmunds Miller to see you through the process and help advocate for a favorable outcome. Victims of Slip-and-Fall accidents in Dakota County need experienced lawyers. Directions to our office from Dakota County:
15 min via Pilot Knob Rd | Fastest route, the usual traffic
Slip-and-Fall Accident Attorney in Dakota County, Minnesota
Head east on 150th St W (98 ft)
Turn left onto Pilot Knob Rd (9.0 mi)
Turn left onto Corporate Center Dr (400 ft)
Corporate Center Dr turns slightly right and becomes Eagan Woods Dr (171 ft)
Turn right(Sieben Edmunds Miller, PLLC will be on the left)
Directions from Washington County
Washington County Slip-and-Fall Accident Attorneys
If you're searching for a Washington County Slip-and-Fall accident attorney, Sieben Edmunds Miller is here to help. Our team of experienced Slip-and-Fall accident attorneys have been serving Washington County for many years. We understand the complex area of Slip-and-Fall accident law. Directions to our office from Washington County:
22 min via Bailey Rd and I-494 W | Fastest route, the usual traffic
Slip-and-Fall Accident Attorney in Washington County, Minnesota
Take Bailey Rd and I-494 W to Corporate Center Dr in Eagan (16.9 mi)
Continue on Corporate Center Dr to your destination (0.1 mi)
Directions from Scott County
Scott County Slip-and-Fall Accident Attorneys
Residents of Scott County, Minnesota need strong representation after a Slip-and-Fall accident. The Slip-and-Fall accident attorneys at Sieben Edmunds Miller are here to help. Our experienced Slip-and-Fall accident lawyers understand the intricacies of Slip-and-Fall law in Scott County. Directions to our office from Scott County:
35min via US-169 N and I-494 E | Fastest route, the usual traffic
Slip-and-Fall Accident Attorney in Scott County, Minnesota
Get on US-169 N in Shakopee from Marystown Rd (7.5 mi)
Follow US-169 N and I-494 E to Pilot Knob Rd in Eagan. Take exit 71 from I-494 E (22.7 mi)
Continue on Pilot Knob Rd to your destination (0.3 mi)