Criminal Vehicular Operation in Minnesota
Criminal vehicular operation and criminal vehicular homicide are two charges you could face in Minnesota if you are behind the wheel of a vehicle that injures or kills another person. They are both serious charges to address with the help of a professional such as a Minnesota-based criminal defense attorney. If you've been charged with one of these crimes, you need to first understand how they are defined and the possible consequences you could face. Then enlist the help of an attorney who is qualified to help you achieve a positive outcome in your case.
You could be charged with criminal vehicular operation if you are accused of doing at least one of the following while driving:
Negligent operation of a motor vehicle while under the influence of drugs or alcohol (blood alcohol content of .08 or higher)
Causing an accident and knowingly fleeing the scene
Grossly negligent operation of a motor vehicle
Being aware of and ignoring a citation or warning issued by the police regarding a vehicle defect and subsequently causing injury or death to another driver
Criminal Vehicular Homicide
If you are the driver in a car accident under one of the above circumstances and the accident results in the death of another, you could be charged with vehicular homicide. An individual charged with this crime could face a maximum prison sentence of 10 years and a fine of $20,000. This is a felony that can have serious consequences for anyone convicted of such a charge. In addition to prison time and fines, convicted individuals can also lose their driving privileges, be forced to forfeit their vehicle, lose their rights to possess a firearm and vote, and have difficulty finding employment in the future.
Minnesota Criminal Vehicular Operation and Vehicular Homicide Attorneys
Both of these charges can have long-lasting implications and should be taken seriously. If you've been charged with criminal vehicular operation or vehicular homicide, find yourself an attorney who has experience in criminal defense and can help you overcome your criminal charge. Sieben Edmunds Miller is a criminal defense firm with experienced, knowledgeable attorneys ready to represent you in your criminal case. We will first look at the incident big-picture so we can see the case as a whole. Then, we'll look at the details of your case to understand what makes it unique and to develop the best defense.
Don't go through this alone. Work with the Minneapolis criminal defense attorneys and St.Paul criminal defense attorneys of Sieben Edmunds Miller and you'll always know you have an advocate in your corner. Give us a call to get started – you can reach us at (651) 994-6744.
If you're facing a Criminal Vehicular Homicide charge, you can trust the experienced Minnesota lawyers at Sieben Edmunds Miller to advocate for you. We proudly serve the cities of Burnsville, Bloomington, Minneapolis, Woodbury, Eagan, Mendota Heights, St. Paul, Hastings, Hudson, and River Falls in Criminal Vehicular Homicide cases. We also serve surrounding cities in Dakota County and throughout Minnesota and Wisconsin.
Get a Free Case Evaluation
We are here to help. Let us evaluate your case for you. Free of charge – no obligation. Complete our free case evaluation form or call us directly at (651) 994-6744.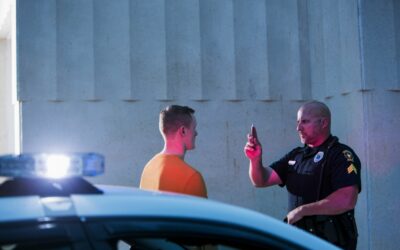 Encountering law enforcement during a DWI stop can be an anxiety-inducing experience, especially if you're unsure about your rights and how to navigate the situation. Without a clear understanding of your rights, even routine interactions with the police can escalate,...
Note: The use of the Internet or this form for communication with the firm or any individual member of the firm does not establish an attorney-client relationship. Confidential or time-sensitive information should not be sent through this form.