Minnesota Ridesharing Accident Attorneys
When you choose to use a rideshare service you're putting your trust in the driver's ability to get you to your destination safely. This is clearly a significant responsibility that demands great care, so many customers assume a legitimate company would screen its drivers for safety in some way. Shockingly, some companies perform only basic background checks and may not even verify information about their contractors' driving histories. You accept these conditions for better or worse when using a rideshare service. Often things turn out fine and everyone gets where they need to go without incident. Of course, car crashes do happen, and many people have been injured – and even killed – in car accidents while in an Uber or Lyft driver's car.
Types of Rideshare Accidents
There are several different scenarios where a rideshare driver would be involved in a car accident. For example, you could have a one-car accident while in an Uber. In this situation your attorney will only need to make one personal injury claim to Uber's insurance company. If you're in a two-car accident, though, you may be dealing with multiple claims, one to Uber's insurance and one to the other driver's insurance company. You may also be hit by an Uber or Lyft driver when you are a pedestrian or on a bicycle. Pedestrians, passengers and other drivers may face serious injuries and permanent disability. In addition to being mentally taxing, these injuries come with expensive medical bills, lost wages, and other financial hardship.
Why You Need A Minnesota Car Accident Lawyer
With so many possible Uber or Lyft accident scenarios, it can be difficult to determine who is responsible for covering the expenses related to a rideshare accident. Sorting out insurance payments after this type of accident can be a confusing process. Since the drivers are not considered employees of Uber or Lyft, you may have even fewer protections if you are involved in a rideshare accident. You'll need an experienced Minnesota ridesharing accident lawyer by your side to guarantee you follow all legal protocol.
It's important to hire a Minnesota rideshare accident attorney who has the skills and knowledge to navigate the murky waters of a rideshare car accident. Your attorney will help you prepare for several potential outcomes, including settlement offers and litigation. If you are not offered adequate compensation by the responsible party's insurance company, your attorney will help you take additional legal action to recoup your accident-related expenses. The process can be complicated, especially if there are multiple people making personal injury claims or if multiple insurance companies are involved. Don't go through this alone – hire a MN rideshare car accident attorney to save yourself time and spare your sanity!
Minnesota Personal Injury Attorneys for Rideshare Accidents
Being injured while riding in an Uber or Lyft can lead to complex legal concerns and heated settlement negotiations. It's imperative that you work with a Minneapolis car accident attorney who knows which avenues to take to help you receive compensation for your medical bills and suffering.
The team at Sieben Edmunds Miller PLLC can help. We know the legal system can be complex and overwhelming for clients, so we endeavor to keep our clients informed throughout the process. We use our experience and knowledge of the law to give our clients honest advice and assist them in making informed decisions. Contact us at (651) 323-2464 for help with your rideshare accident personal injury case.
Get a Free Case Evaluation
We are here to help. Let us evaluate your case for you. Free of charge – no obligation. Complete our free case evaluation form or call us directly at (651) 323-2464.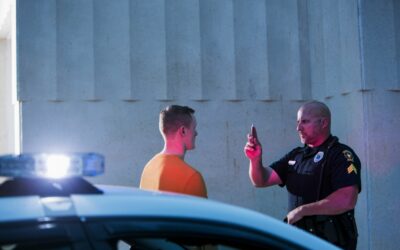 Encountering law enforcement during a DWI stop can be an anxiety-inducing experience, especially if you're unsure about your rights and how to navigate the situation. Without a clear understanding of your rights, even routine interactions with the police can escalate,...
Note: The use of the Internet or this form for communication with the firm or any individual member of the firm does not establish an attorney-client relationship. Confidential or time-sensitive information should not be sent through this form.