Distracted Driving Injury Attorneys in Minnesota
Minnesota is one of 47 states and territories that have laws against sending or reading text messages while driving a motor vehicle. The law is designed to lower the risk of an accident because the driver was distracted. Despite texting or emailing while driving being illegal in Minnesota, distracted driving continues to be a major problem. A hands-free law has now been enacted in Minnesota to further protect the public from distracted driving.
Understanding Distracted Driving in Minnesota
A recent study found that 62-percent of drivers keep their phones within reach while driving, 61-percent send, receive, or reply to text messages while behind the wheel and an astounding 27-percent will post on Facebook or other social media when they should have their attention focused on the road.
In a recent year, distracted driving resulted in nearly 4,000 people being killed and hundreds of thousands more suffering serious injuries around the United States. But distracted driving can involve things other than texting while operating a motor vehicle:
Applying makeup or adjusting hair

Eating and drinking

Adjusting the GPS navigation system

laughing and talking with other passengers

Watching a video when driving
Experienced Distracted Driving Attorneys in Minnesota
When a driver is doing any of these things, they can cause an accident that results in serious injury to passengers in another car or even pedestrians. There are three kinds of distractions:
Visual which means the driver took their eyes off the road for some reason. Visual distraction includes turning around to check on kids in the backseat, turning attention to talk with other passengers, or looking at cell phones, etc.
Manual is when a driver takes their hands off the wheel when adjusting the GPS, adjusting the heat or air conditioning, changing radio stations, applying make-up, or eating.
Cognitive distractions occur when the driver begins daydreaming about their next holiday trip, being involved in an argument with a passenger in their car or thinking about a presentation at work later that day. There are many examples of cognitive distractions that can cause personal injury on Minnesota roads.
When You or Your Passengers are Hurt by a Distracted Driver in MN
At Sieben Edmunds Miller, our personal injury lawyers are experienced at representing people who have been injured as a result of another driver being distracted. We work hard to ensure that the victims of a distracted driving accident are represented when dealing with insurance companies and presenting their case in court if it becomes necessary to go that far.
Traffic laws in Minnesota require that a driver not text while driving and use a hands-free device to speak on the phone. It prohibits anyone younger than 16 years of age to use a mobile device for any reason when behind the wheel. The only exceptions are in the event of an emergency and the driver needs to call 911 or if the driver is in a life-threatening situation.
Consult Us Without Cost or Obligation
If you have been injured by a distracted driver in Mendota Heights, Eagan, or the Minneapolis-St. Paul area, talk with a Minneapolis Personal Injury Lawyers and St.Paul Personal Injury Lawyers at Sieben distracted driver injury lawyer for free and without any obligation on your part. Your job right now is recovering from your accident. Our job is to protect you and obtain the compensation you deserve as a result of the accident.
If you're involved in a Texting Car Accident, you can trust the experienced Minnesota lawyers at Sieben Edmunds Miller to advocate for you. We proudly serve the cities of Burnsville, Bloomington, Minneapolis, Woodbury, Eagan, Mendota Heights, St. Paul, Hastings, Hudson, and River Falls in Texting Car Accident cases. We also serve surrounding cities in Dakota County and throughout Minnesota and Wisconsin.
Minnesota Distracted Driving / Texting Accident Attorneys
Should I seek medical attention even if I don't feel injured after an auto accident?
Get a Free Case Evaluation
We are here to help. Let us evaluate your case for you. Free of charge – no obligation. Complete our free case evaluation form or call us directly at (651) 323-2464.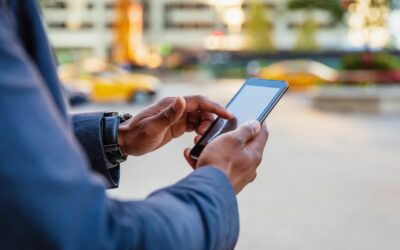 Car accidents involving rideshare companies can present unique challenges for those seeking compensation for their injuries and damages. Understanding the complexities of these rideshare company accident claims and knowing how to navigate through them is crucial. In...
Note: The use of the Internet or this form for communication with the firm or any individual member of the firm does not establish an attorney-client relationship. Confidential or time-sensitive information should not be sent through this form.
Directions to Sieben Edmunds Miller
Sieben Edmunds Miller
Directions from Burnsville
Burnsville Distracted Driving/Texting Accident Attorneys
Are you looking for a Distracted Driving/Texting accident attorney in Burnsville? Sieben Edmunds Miller serves clients in Burnsville who have experienced personal injuries related to Distracted Driving/Texting accidents. If you're a resident of Burnsville, Minnesota, our experienced Distracted Driving/Texting accident attorneys are here to advocate for you. Directions to our office from Burnsville:
15 min (9.3 miles) via State Hwy 13 N | Fastest route, the usual traffic
Distracted Driving/Texting Accident Attorney in Burnsville, Minnesota
Head north on Nicollet Ave toward E 130th St (0.6 mi)
Turn right onto State Hwy 13 N/Hwy 13 E
Continue to follow State Hwy 13 N (7.1 mi)
Turn right onto Lone Oak Rd (0.8 mi)
Turn left onto Pilot Knob Rd (0.7 mi
Turn left onto Corporate Center Dr (400 ft)
Corporate Center Dr turns slightly right and becomes Eagan Woods Dr (171 ft)
Turn right(Sieben Edmunds Miller, PLLC will be on the left)
Directions from Bloomington
Bloomington Distracted Driving/Texting Accident Attorneys
Sieben Edmunds Miller represents Distracted Driving/Texting accident victims in Bloomington, Minnesota. Our experienced attorneys serve clients in Bloomington and the surrounding metro area. We know this is a difficult time, but our team is here to advocate for you when an unforeseen Distracted Driving/Texting accident occurs. Directions to our office from Bloomington:
10 min via I-494 E | Fastest route, the usual traffic
Distracted Driving/Texting Accident Attorney in Bloomington, Minnesota
Take I-494 E to Pilot Knob Rd in Eagan. Take exit 71 from I-494 E (8.1 mi)
Continue on Pilot Knob Rd to your destination (0.3 mi)
Turn right (Sieben Edmunds Miller, PLLC will be on the left)
Directions from Minneapolis
Minneapolis Distracted Driving/Texting Accident Attorneys
At Sieben Edmunds Miller, we know that Distracted Driving/Texting accidents can be extremely serious. Our Minneapolis Distracted Driving/Texting accident lawyers have years of experience representing Minnesotans when unforeseen events occur. Distracted Driving/Texting accidents are very common in Minneapolis, so make sure you have strong advocates in your corner. Our Minneapolis Distracted Driving/Texting attorneys are here to help. Directions to our office from Minneapolis:
18 min via I-35W S and MN-62 E | Fastest route now, the usual traffic
Distracted Driving/Texting Accident Attorney in Minneapolis, Minnesota
Get on MN-65 S (0.8 mi)
Take I-35W S and MN-62 E to State Hwy 13 S in Mendota Heights (11.8 mi)
Take Pilot Knob Rd to your destination in Eagan (1.4 mi)
Directions from Woodbury
Woodbury Distracted Driving/Texting Accident Attorneys
Do you need an experienced Woodbury Distracted Driving/Texting accident attorney? The lawyers at Sieben Edmunds Miller have represented Woodbury residents in the wake of Distracted Driving/Texting accidents for years. When the unexpected occurs, you can rely on our Woodbury Distracted Driving/Texting accident attorneys for their legal advocacy. Directions to our office from Woodbury:
16 min via I-494 S | Fastest route, the usual traffic
Distracted Driving/Texting Accident Attorney in Woodbury, Minnesota
Get on I-494 S (0.8 mi)
Follow I-494 S to Pilot Knob Rd in Mendota Heights. Take exit 71 from I-494 W (12.0 mi)
Continue on Pilot Knob Rd to your destination in Eagan (0.5 mi)
Directions from Eagan
Eagan Distracted Driving/Texting Accident Attorneys
If you're looking for legal representation for an Eagan Distracted Driving/Texting accident, look no further. The experienced Eagan Distracted Driving/Texting accident attorneys at Sieben Edmunds Miller are here to help you through this difficult situation. When the unexpected occurs, our team is here to advocate for you. Distracted Driving/Texting accidents in Eagan are very serious. Directions to our office from Eagan:
7 min via Pilot Knob Rd | Fastest route, the usual traffic
Distracted Driving/Texting Accident Attorney in Eagan, Minnesota
Head north on Pilot Knob Rd toward Diffley Rd (3.7 mi)
Turn left onto Corporate Center Dr (400 ft)
Corporate Center Dr turns slightly right and becomes Eagan Woods Dr (171 ft)
Turn right (Sieben Edmunds Miller, PLLC will be on the left)
Sieben Edmunds Miller
Directions from Mendota Heights
Mendota Heights Distracted Driving/Texting Accident Attorneys
The attorneys at Sieben Edmunds Miller are experienced Distracted Driving/Texting accident lawyers in Mendota Heights, Minnesota. We are here to guide you through the legal system when unexpected Distracted Driving/Texting accidents occur for Mendota Heights residents. If you need a Mendota Heights Distracted Driving/Texting accident attorney, we're here to help. Directions to our Mendota Heights office:
7 min via I-35E S | Fastest route
Distracted Driving/Texting Accident Attorney in Mendota Heights, Minnesota
Get on I-35E S (0.7 mi)
Continue on I-35E S. Take Exit 99B to Pilot Knob Rd. Take exit 71 from I-494 W (2.2 mi)
Continue on Pilot Knob Rd to your destination in Eagan (0.5 mi)
Sieben Edmunds Miller PLLC will be on the right
Directions from St. Paul
St. Paul Distracted Driving/Texting Accident Attorneys
Sieben Edmunds Miller helps residents of St. Paul who have experienced a Distracted Driving/Texting accident. You can trust our experienced attorneys to advocate for you when the unexpected occurs. We know you weren't planning on this, so our team of St. Paul Distracted Driving/Texting accident attorneys is here for you. Make sure you have a lawyer who knows the intricacies of St. Paul Distracted Driving/Texting accident law. Directions to our office from St. Paul:
14 min via US-52 S and I-494 W | Fastest route, the usual traffic
Distracted Driving/Texting Accident Attorney in St. Paul, Minnesota
Take US-52 S and I-494 W to Pilot Knob Rd in Mendota Heights. Take exit 71 from I-494 W (11.7 mi)
Continue on Pilot Knob Rd to your destination in Eagan (0.5 mi)
Directions from Hastings
Hastings Distracted Driving/Texting Accident Attorneys
Sieben Edmunds Miller is a wonderful advocate for victims of Distracted Driving/Texting accidents in Hastings, Minnesota. Our experienced Distracted Driving/Texting accident attorneys represent clients in Hastings and the Southeastern Metro. When Distracted Driving/Texting accidents happen, our team is here for you. For years, we have served clients in Hastings in the aftermath of Distracted Driving/Texting accidents. Directions to our office from Hastings:
27 min (20.8 miles) via Hwy 55 W | Fastest route, the usual traffic
Distracted Driving/Texting Accident Attorney in Hastings, Minnesota
Take Vermillion St to US-61 N/Hastings Rd S (0.4 mi)
Follow US-61 N and I-494 W to Pilot Knob Rd in Mendota Heights. Take exit 71 from I-494 W (21.9 mi)
Continue on Pilot Knob Rd to your destination in Eagan (0.5 mi)
Directions from Hudson
Hudson Distracted Driving/Texting Accident Attorneys
At Sieben Edmunds Miller, we help victims of Distracted Driving/Texting accidents in Hudson, Wisconsin. Our Hudson Distracted Driving/Texting accident attorneys will advocate for you when the unanticipated occurs. We understand the complexities surrounding Distracted Driving/Texting accidents and will work with you to help advocate for a favorable outcome. Directions to our office from Hudson:
via I-94 W and I-494 S | Fastest route now, the usual traffic
Distracted Driving/Texting Accident Attorney in Hudson, Wisconsin
Get on I-94 W/US-12 W from 1st St and 2nd St S/I-94 ALT (1.1 mi)
Follow I-94 W/US-12 W and I-494 S to Pilot Knob Rd in Mendota Heights. Take exit 71 from I-494 W (24.1 mi)
Continue on Pilot Knob Rd to your destination in Eagan (0.5 mi)
Directions from River Falls
River Falls Distracted Driving/Texting Accident Attorneys
Are you searching for a Distracted Driving/Texting accident attorney in River Falls, Wisconsin? If so, Sieben Edmunds Miller is here to help you. Our experienced team of Distracted Driving/Texting accident lawyers help victims in River Falls in the aftermath of their unexpected Distracted Driving/Texting accidents. Directions to our office from River Falls:
37 min via I-94 W and I-494 S | Fastest route, the usual traffic
Distracted Driving/Texting Accident Attorney in River Falls, Wisconsin
Get on WI-35 N in St. Croix County from N Main St (1.7 mi)
Follow WI-35 N, I-94 W/US-12 W and I-494 S to Pilot Knob Rd in Mendota Heights. Take exit 71 from I-494 W (34.0 mi)
Continue on Pilot Knob Rd to your destination in Eagan (0.5 mi)
Sieben Edmunds Miller
Directions from Hennepin County
Hennepin County Distracted Driving/Texting Accident Attorneys
If you or a loved one has experienced a Distracted Driving/Texting accident in Hennepin County, Minnesota, contact the lawyers at Sieben Edmunds Miller. Our Hennepin County Distracted Driving/Texting attorneys are here to advocate for you when the unexpected occurs. If you're a resident of Hennepin county searching for a Distracted Driving/Texting accident attorney- our team is here to help. Directions to our office from Hennepin County:
28 min via I-494 S | Fastest route, the usual traffic
Distracted Driving/Texting Accident Attorney in Hennepin County, Minnesota
Get on US-12 E in Wayzata (3.6 mi)
Take I-494 S to Pilot Knob Rd in Eagan. Take exit 71 from I-494 E (22.6 mi)
Continue on Pilot Knob Rd to your destination (0.3 mi)
Directions from Ramsey County
Ramsey County Distracted Driving/Texting Accident Attorneys
Distracted Driving/Texting accidents in Ramsey County are more common than you might think. If you or a loved one are the victim of a Distracted Driving/Texting accident in Ramsey County, you should contact the attorneys at Sieben Edmunds Miller. Our experienced lawyers focus on Ramsey County Distracted Driving/Texting accidents. Directions to our office from Ramsey County:
21 min via I-35E S | Fastest route, the usual traffic
Distracted Driving/Texting Accident Attorney in Ramsey County, Minnesota
Get on I-35E S in Saint Paul from Frost Ave and Larpenteur Ave E (2.9 mi)
Continue on I-35E S to Mendota Heights. Take exit 71 from I-494 W (11.2 mi)
Continue on Pilot Knob Rd to your destination in Eagan (0.5 mi)
Directions from Dakota County
Dakota County Distracted Driving/Texting Accident Attorneys
Unfortunately, Distracted Driving/Texting accidents are a common occurrence in Dakota County, Minnesota. When the unexpected happens, you can rely on the Dakota County Distracted Driving/Texting accident attorneys at Sieben Edmunds Miller to see you through the process and help advocate for a favorable outcome. Victims of Distracted Driving/Texting accidents in Dakota County need experienced lawyers. Directions to our office from Dakota County:
15 min via Pilot Knob Rd | Fastest route, the usual traffic
Distracted Driving/Texting Accident Attorney in Dakota County, Minnesota
Head east on 150th St W (98 ft)
Turn left onto Pilot Knob Rd (9.0 mi)
Turn left onto Corporate Center Dr (400 ft)
Corporate Center Dr turns slightly right and becomes Eagan Woods Dr (171 ft)
Turn right(Sieben Edmunds Miller, PLLC will be on the left)
Directions from Washington County
Washington County Distracted Driving/Texting Accident Attorneys
If you're searching for a Washington County Distracted Driving/Texting accident attorney, Sieben Edmunds Miller is here to help. Our team of experienced Distracted Driving/Texting accident attorneys have been serving Washington County for many years. We understand the complex area of Distracted Driving/Texting accident law. Directions to our office from Washington County:
22 min via Bailey Rd and I-494 W | Fastest route, the usual traffic
Distracted Driving/Texting Accident Attorney in Washington County, Minnesota
Take Bailey Rd and I-494 W to Corporate Center Dr in Eagan (16.9 mi)
Continue on Corporate Center Dr to your destination (0.1 mi)
Directions from Scott County
Scott County Distracted Driving/Texting Accident Attorneys
Residents of Scott County, Minnesota need strong representation after a Distracted Driving/Texting accident. The Distracted Driving/Texting accident attorneys at Sieben Edmunds Miller are here to help. Our experienced Distracted Driving/Texting accident lawyers understand the intricacies of Distracted Driving/Texting law in Scott County. Directions to our office from Scott County:
35min via US-169 N and I-494 E | Fastest route, the usual traffic
Distracted Driving/Texting Accident Attorney in Scott County, Minnesota
Get on US-169 N in Shakopee from Marystown Rd (7.5 mi)
Follow US-169 N and I-494 E to Pilot Knob Rd in Eagan. Take exit 71 from I-494 E (22.7 mi)
Continue on Pilot Knob Rd to your destination (0.3 mi)