Compassionate and Skilled Burn Injury Lawyers Minnesota
Burn injuries can be devastating due to their immediate and long-term physical, emotional, and financial impact on accident victims and their families. Dealing with the aftermath of a burn accident can be overwhelming, both physically and emotionally. In such challenging times, it's crucial to have a dedicated legal team on your side that understands the intricacies of burn injury cases and can fight for the compensation you deserve. Look no further than our esteemed team of burn injury lawyers at Sieben Edmunds Miller.
Your Trusted Advocates for Burn Injury Cases in Minnesota
At Sieben Edmunds Miller, we specialize in representing individuals who have sustained burn injuries due to the negligence or misconduct of others. We understand the devastating impact a burn injury can have on your life, leaving you with not only physical scars but also emotional trauma and financial burdens. Our experienced team of Minnesota burned accident attorneys is dedicated to seeking justice for burn injury victims and holding responsible parties accountable for their actions.
The Devastating Effects of Burn Injuries in Minnesota
When it comes to personal injury cases, burn injuries are often some of the most devastating injuries. They affect more than just the health of the individual; they can cause long-term changes to the victim's lifestyle and relationships with friends and family. Here's why burn injuries are particularly devastating.
Severe Physical Damage: Burn injuries can cause significant damage to nearly every part of the body, depending on the severity and extent of the burn. It is said that this type of injury can result in some of the most excruciating pain possible. In addition, victims must be concerned about scarring, disfigurement, and long-term physical disabilities. Burns may require extensive medical treatment, including surgeries, skin grafts, and rehabilitation, which can be physically demanding and painful.
Emotional Trauma: In addition to physical injuries, burn accidents often leave victims with lasting emotional trauma. The pain, disfigurement, and scarring associated with burn injuries can have a profound psychological impact. Victims often require ongoing therapeutic assistance to address these challenges.
Prolonged Recovery: Burn injuries typically require a long and complex recovery process. Depending on the severity of the burns, individuals may need multiple surgeries, extensive wound care, physical therapy, and occupational therapy. The recovery period can be lengthy, requiring ongoing medical interventions, which can disrupt personal and professional lives and place a significant burden on individuals and their families.
Financial Burden: Burn injuries often result in substantial medical expenses. The cost of hospital stays, surgeries, medications, specialized treatments, and ongoing rehabilitation can quickly escalate. In addition, burn survivors may require long-term care and assistance, which can further strain finances. Lost wages due to an inability to work during recovery can add to the financial burden, creating a significant economic impact on individuals and their families.
Impact on Relationships: Burn injuries can strain relationships with family, friends, and even romantic partners. The physical and emotional changes resulting from burn injuries may lead to feelings of isolation, social withdrawal, and difficulties in interpersonal interactions. Navigating these challenges can be emotionally taxing for both the burn survivor and their loved ones.
Reintegration into Society: Reintegrating into society after a burn injury can be challenging. Individuals may face discrimination, stigma, and societal misconceptions about burn survivors. The visible scars and disfigurement associated with burns can lead to social barriers, impacting self-esteem, self-confidence, and overall social functioning.
Potential Long-Term Consequences: Burn injuries can have long-lasting consequences. Scarring and disfigurement may require ongoing cosmetic procedures and psychological support. Physical disabilities resulting from burns can limit mobility and independence. The long-term physical, emotional, and financial consequences of burn injuries highlight the importance of seeking appropriate legal representation to ensure the fullest possible compensation.
Compassionate Guidance and Aggressive Representation
When it comes to burn injury cases, it's crucial to have a legal team that combines compassion with aggressive advocacy. At Sieben Edmunds Miller, we pride ourselves on offering personalized attention and compassionate guidance to our clients. We understand the unique challenges and complexities that burn injury cases present, and we are committed to fighting tirelessly on your behalf.
Our Minnesota burn injury lawyers have a deep understanding of the medical and legal aspects involved in these cases. From gathering evidence to negotiating with insurance companies and, if necessary, litigating in court, we leave no stone unturned to ensure you receive the compensation you deserve.
Why Choose Our MN Burn Injury Lawyers?
Experience: With years of experience handling burn injury cases in Minnesota, our attorneys have a proven track record of success. We have secured significant settlements and verdicts for our clients, providing them with the financial resources to rebuild their lives.
Expertise: Burn injury cases require specialized knowledge and expertise. Our team focuses solely on personal injury law, allowing us to stay up-to-date with the latest legal developments and best practices in this complex field. We have the skills and resources necessary to handle even the most challenging burn injury cases.
Client-Centered Approach: We prioritize our clients' well-being and work tirelessly to ensure their voices are heard. Our team provides individualized attention, taking the time to understand your unique circumstances and goals. We are always available to answer your questions, address your concerns, and provide support throughout the legal process.
Resources and Network: Burn injury cases often require access to various resources, including medical experts, accident reconstruction specialists, and life-care planners. Our firm has established strong relationships with top professionals in these fields, enabling us to build a strong case on your behalf.
Contact Our Burn Injury Lawyers in Minnesota Today
If you or a loved one has suffered a burn injury in Minnesota, don't face the legal process alone. Our dedicated team of burn injury attorneys is ready to fight for your rights and pursue the compensation you deserve. Contact Sieben Edmunds Miller today for a free consultation and let us guide you towards a brighter future. Remember, time is of the essence, so don't delay seeking legal help.
If you're involved in a Burn Injury, you can trust the experienced Minnesota lawyers at Sieben Edmunds Miller to advocate for you. We proudly serve the cities of Burnsville, Bloomington, Minneapolis, Woodbury, Eagan, Mendota Heights, St. Paul, Hastings, Hudson, and River Falls in Construction Accident cases. We also serve surrounding cities in Dakota County and throughout Minnesota and Wisconsin.
Get a Free Case Evaluation
We are here to help. Let us evaluate your case for you. Free of charge – no obligation. Complete our free case evaluation form or call us directly at (651) 994-6744.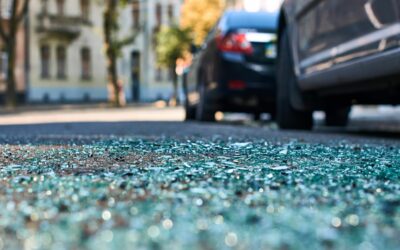 Head-on collisions can be absolutely devastating, even life-changing, to the accident victim and their family. These accidents don't just affect the physical well-being of those involved but also their emotional, financial, and legal circumstances. Let's delve into...
Note: The use of the Internet or this form for communication with the firm or any individual member of the firm does not establish an attorney-client relationship. Confidential or time-sensitive information should not be sent through this form.
Directions to Sieben Edmunds Miller
Sieben Edmunds Miller
Directions from Burnsville
Burnsville Construction Accident Attorneys
Are you looking for a construction accident attorney in Burnsville? Sieben Edmunds Miller serves clients in Burnsville who have experienced personal injuries related to construction accidents. If you're a resident of Burnsville, Minnesota, our experienced construction accident attorneys are here to advocate for you. Directions to our office from Burnsville:
15 min (9.3 miles) via State Hwy 13 N | Fastest route, the usual traffic
Construction Accident Attorney in Burnsville, Minnesota
Head north on Nicollet Ave toward E 130th St (0.6 mi)
Turn right onto State Hwy 13 N/Hwy 13 E
Continue to follow State Hwy 13 N (7.1 mi)
Turn right onto Lone Oak Rd (0.8 mi)
Turn left onto Pilot Knob Rd (0.7 mi
Turn left onto Corporate Center Dr (400 ft)
Corporate Center Dr turns slightly right and becomes Eagan Woods Dr (171 ft)
Turn right(Sieben Edmunds Miller, PLLC will be on the left)
Directions from Bloomington
Bloomington Construction Accident Attorneys
Sieben Edmunds Miller represents construction accident victims in Bloomington, Minnesota. Our experienced attorneys serve clients in Bloomington and the surrounding metro area. We know this is a difficult time, but our team is here to advocate for you when an unforeseen construction accident occurs. Directions to our office from Bloomington:
10 min via I-494 E | Fastest route, the usual traffic
Construction Accident Attorney in Bloomington, Minnesota
Take I-494 E to Pilot Knob Rd in Eagan. Take exit 71 from I-494 E (8.1 m)
Continue on Pilot Knob Rd to your destination (0.3 mi)
Turn right (Sieben Edmunds Miller, PLLC will be on the left)
Directions from Minneapolis
Minneapolis Construction Accident Attorneys
At Sieben Edmunds Miller, we know that construction accidents can be extremely serious. Our Minneapolis construction accident lawyers have years of experience representing Minnesotans when unforeseen events occur. Construction accidents are very common in Minneapolis, so make sure you have strong advocates in your corner. Our Minneapolis construction attorneys are here to help. Directions to our office from Minneapolis:
18 min via I-35W S and MN-62 E | Fastest route now, the usual traffic
Construction Accident Attorney in Minneapolis, Minnesota
Get on MN-65 S (0.8 mi)
Take I-35W S and MN-62 E to State Hwy 13 S in Mendota Heights (11.8 mi)
Take Pilot Knob Rd to your destination in Eagan (1.4 mi)
Directions from Woodbury
Woodbury Construction Accident Attorneys
Do you need an experienced Woodbury construction accident attorney? The lawyers at Sieben Edmunds Miller have represented Woodbury residents in the wake of construction accidents for years. When the unexpected occurs, you can rely on our Woodbury construction accident attorneys for their legal advocacy. Directions to our office from Woodbury:
16 min via I-494 S | Fastest route, the usual traffic
Construction Accident Attorney in Woodbury, Minnesota
Get on I-494 S (0.8 mi)
Follow I-494 S to Pilot Knob Rd in Mendota Heights. Take exit 71 from I-494 W (12.0 mi)
Continue on Pilot Knob Rd to your destination in Eagan (0.5 mi)
Directions from Eagan
Eagan Construction Accident Attorneys
If you're looking for legal representation for an Eagan construction accident, look no further. The experienced Eagan construction accident attorneys at Sieben Edmunds Miller are here to help you through this difficult situation. When the unexpected occurs, our team is here to advocate for you. Construction accidents in Eagan are very serious. Directions to our office from Eagan:
7 min via Pilot Knob Rd | Fastest route, the usual traffic
Construction Accident Attorney in Eagan, Minnesota
Head north on Pilot Knob Rd toward Diffley Rd (3.7 mi)
Turn left onto Corporate Center Dr (400 ft)
Corporate Center Dr turns slightly right and becomes Eagan Woods Dr (171 ft)
Turn right (Sieben Edmunds Miller, PLLC will be on the left)
Sieben Edmunds Miller
Directions from Mendota Heights
Mendota Heights Construction Accident Attorneys
The attorneys at Sieben Edmunds Miller are experienced construction accident lawyers in Mendota Heights, Minnesota. We are here to guide you through the legal system when unexpected construction accidents occur for Mendota Heights residents. If you need a Mendota Heights construction accident attorney, we're here to help. Directions to our Mendota Heights office:
7 min via I-35E S | Fastest route
Construction Accident Attorney in Mendota Heights, Minnesota
Get on I-35E S (0.7 mi)
Continue on I-35E S. Take Exit 99B to Pilot Knob Rd. Take exit 71 from I-494 W (2.2 mi)
Continue on Pilot Knob Rd to your destination in Eagan (0.5 mi)
Sieben Edmunds Miller PLLC will be on the right
Directions from St. Paul
St. Paul Construction Accident Attorneys
Sieben Edmunds Miller helps residents of St. Paul who have experienced a construction accident. You can trust our experienced attorneys to advocate for you when the unexpected occurs. We know you weren't planning on this, so our team of St. Paul construction accident attorneys are here for you. Make sure you have a lawyer who knows the intricacies of St. Paul construction accident law. Directions to our office from St. Paul:
14 min via US-52 S and I-494 W | Fastest route, the usual traffic
Construction Accident Attorney in St. Paul, Minnesota
Take US-52 S and I-494 W to Pilot Knob Rd in Mendota Heights. Take exit 71 from I-494 W (11.7 mi)
Continue on Pilot Knob Rd to your destination in Eagan (0.5 mi)
Directions from Hastings
Hastings Construction Accident Attorneys
Sieben Edmunds Miller is a wonderful advocate for victims of construction accidents in Hastings, Minnesota. Our experienced construction accident attorneys represent clients in Hastings and the Southeastern Metro. When construction accidents happen, our team is here for you. For years, we have served clients in Hastings in the aftermath of construction accidents. Directions to our office from Hastings:
27 min (20.8 miles) via Hwy 55 W | Fastest route, the usual traffic
Construction Accident Attorney in Hastings, Minnesota
Take Vermillion St to US-61 N/Hastings Rd S (0.4 mi)
Follow US-61 N and I-494 W to Pilot Knob Rd in Mendota Heights. Take exit 71 from I-494 W (21.9 mi)
Continue on Pilot Knob Rd to your destination in Eagan (0.5 mi)
Directions from Hudson
Hudson Construction Accident Attorneys
At Sieben Edmunds Miller, we help victims of construction accidents in Hudson, Wisconsin. Our Hudson construction accident attorneys will advocate for you when the unanticipated occurs. We understand the complexities surrounding construction accidents and will work with you to help advocate for a favorable outcome. Directions to our office from Hudson:
via I-94 W and I-494 S | Fastest route now, the usual traffic
Construction Accident Attorney in Hudson, Wisconsin
Get on I-94 W/US-12 W from 1st St and 2nd St S/I-94 ALT (1.1 mi)
Follow I-94 W/US-12 W and I-494 S to Pilot Knob Rd in Mendota Heights. Take exit 71 from I-494 W (24.1 mi)
Continue on Pilot Knob Rd to your destination in Eagan (0.5 mi)
Directions from River Falls
River Falls Construction Accident Attorneys
Are you searching for a construction accident attorney in River Falls, Wisconsin? If so, Sieben Edmunds Miller is here to help you. Our experienced team of construction accident lawyers helps victims in River Falls in the aftermath of their unexpected construction accidents. Directions to our office from River Falls:
37 min via I-94 W and I-494 S | Fastest route, the usual traffic
Construction Accident Attorney in River Falls, Wisconsin
Get on WI-35 N in St. Croix County from N Main St (1.7 mi)
Follow WI-35 N, I-94 W/US-12 W, and I-494 S to Pilot Knob Rd in Mendota Heights. Take exit 71 from I-494 W (34.0 mi)
Continue on Pilot Knob Rd to your destination in Eagan (0.5 mi)
Sieben Edmunds Miller
Directions from Hennepin County
Hennepin County Construction Accident Attorneys
If you or a loved one has experienced a construction accident in Hennepin County, Minnesota, contact the lawyers at Sieben Edmunds Miller. Our Hennepin County construction attorneys are here to advocate for you when the unexpected occurs. If you're a resident of Hennepin county searching for a construction accident attorney- our team is here to help. Directions to our office from Hennepin County:
28 min via I-494 S | Fastest route, the usual traffic
Construction Accident Attorney in Hennepin County, Minnesota
Get on US-12 E in Wayzata (3.6 mi)
Take I-494 S to Pilot Knob Rd in Eagan. Take exit 71 from I-494 E (22.6 mi)
Continue on Pilot Knob Rd to your destination (0.3 mi)
Directions from Ramsey County
Ramsey County Construction Accident Attorneys
Construction accidents in Ramsey County are more common than you might think. If you or a loved one are the victim of a construction accident in Ramsey County, you should contact the attorneys at Sieben Edmunds Miller. Our experienced lawyers focus on Ramsey County construction accidents. Directions to our office from Ramsey County:
21 min via I-35E S | Fastest route, the usual traffic
Construction Accident Attorney in Ramsey County, Minnesota
Get on I-35E S in Saint Paul from Frost Ave and Larpenteur Ave E (2.9 mi)
Continue on I-35E S to Mendota Heights. Take exit 71 from I-494 W (11.2 mi)
Continue on Pilot Knob Rd to your destination in Eagan (0.5 mi)
Directions from Dakota County
Dakota County Construction Accident Attorneys
Unfortunately, construction accidents are a common occurrence in Dakota County, Minnesota. When the unexpected happens, you can rely on the Dakota County construction accident attorneys at Sieben Edmunds Miller to see you through the process and help advocate for a favorable outcome. Victims of construction accidents in Dakota County need experienced lawyers. Directions to our office from Dakota County:
15 min via Pilot Knob Rd | Fastest route, the usual traffic
Construction Accident Attorney in Dakota County, Minnesota
Head east on 150th St W (98 ft)
Turn left onto Pilot Knob Rd (9.0 mi)
Turn left onto Corporate Center Dr (400 ft)
Corporate Center Dr turns slightly right and becomes Eagan Woods Dr (171 ft)
Turn right(Sieben Edmunds Miller, PLLC will be on the left)
Directions from Washington County
Washington County Construction Accident Attorneys
If you're searching for a Washington County construction accident attorney, Sieben Edmunds Miller is here to help. Our team of experienced construction accident attorneys have been serving Washington County for many years. We understand the complex area of construction accident law. Directions to our office from Washington County:
22 min via Bailey Rd and I-494 W | Fastest route, the usual traffic
Construction Accident Attorney in Washington County, Minnesota
Take Bailey Rd and I-494 W to Corporate Center Dr in Eagan (16.9 mi)
Continue on Corporate Center Dr to your destination (0.1 mi)
Directions from Scott County
Scott County Construction Accident Attorneys
Residents of Scott County, Minnesota need strong representation after a construction accident. The construction accident attorneys at Sieben Edmunds Miller are here to help. Our experienced construction accident lawyers understand the intricacies of construction law in Scott County. Directions to our office from Scott County:
35min via US-169 N and I-494 E | Fastest route, the usual traffic
Construction Accident Attorney in Scott County, Minnesota
Get on US-169 N in Shakopee from Marystown Rd (7.5 mi)
Follow US-169 N and I-494 E to Pilot Knob Rd in Eagan. Take exit 71 from I-494 E (22.7 mi)
Continue on Pilot Knob Rd to your destination (0.3 mi)