Experienced Teen Driver Accident Attorneys in Minnesota
Among high school students, getting a driver's license is a significant status symbol and elicits envy from kids who don't yet have one. When a teen finally gets to drive, it gives them the independence for which they've yearned. And being behind the wheel of the family car is exhilarating—they can get places without mommy and daddy driving them! Understandably, it is something about which teens are proud.
It's essential, though, that a teen doesn't independently drive until they have acquired enough experience under an adult's supervision.
In some cases, a teen's friends may pressure them to drive sooner than they are ready so they themselves can be chauffeured. Or a harried, busy parent relieved of chauffeuring duties may mistakenly believe that their child is prepared to drive free of supervision when they aren't. It's a parent's responsibility to not allow their teen on the road before they're ready.
Whatever the circumstances, newly licensed teen drivers are at significantly higher risk for causing car accidents than for those who are 20 or older. Not only is that bad news for teens but also for those who share the road with them.
Why Are Accident Rates Higher for Teen Drivers? 
Because of their inexperience, teens are far less likely than older drivers to recognize and evaluate dangerous driving conditions and make critical decisions to avoid a car accident.
Although adults are also guilty of distracted driving—texting, emailing, talking on the phone, checking social media, and viewing GPS—teens who have friends in the car are far more likely to be distracted. A 2019 National Youth Risk Behavior study reported that 39.0% of teen drivers texted or emailed while driving. 
Many teens are not yet fully conscious of the consequences of dangerous driving and they are more likely to speed and are less likely to allow enough safe space between vehicles before switching lanes. This behaviour can be dangerous and cause serious injury to innocent victims if they cause an accident.
You Need A Teen Driver Accident Lawyer When You've Been Injured MN
An overview of why teens may be more likely to cause car accidents:
Inexperience
Poor judgment
Faulty responses
Lack of appropriate reaction
Distracted driving
Careless, reckless driving
Drowsy driving
Impaired driving
Underestimating dangerous conditions
Risk taking
Top 4 Frightening Teen Driving Facts
Drivers between ages 16 and 19 are nearly nine times more likely to have an accident than an adult.
According to a National Survey, 61% of teenagers admit to risky driving habits.
Car accidents are the leading cause of teenage fatalities.
Teens have poorer judgment about dangerous driving conditions or fail to recognize them.
How Do You Establish Negligent Teenage Driving?
If you or a loved one were injured or killed because of a teen driver's negligent or reckless operation of their vehicle, you are entitled to file a claim with their insurance company or initiate a lawsuit to recover your damages. To do so, you will be required to establish that the teenage driver was at fault because of their negligence.
Teen Driving Accident Minnesota Lawyers
To prove that a teen driver was at fault for the accident that caused you injuries, you must prove that they breached their "duty of reasonable care." This phrase means that all drivers are required by law to operate their vehicles conscientiously to avoid injuring others. You and your Minnesota car accident attorney must prove that the teen driver who injured you failed to use a duty of reasonable care.
Once you've established the teen's liability in the car accident that injured you, you are entitled to recover monetary losses—ambulance, emergency room, hospitalization, physicians' fees, rehabilitation costs, lost income –and non-monetary damages — pain and suffering, diminished quality of life, and loss of consortium, as well as other damages.
Though they should be, not all teen drivers are insured. Even if they didn't have their own policy, they may be included on their parents' insurance policy. A parent is often considered under the law to have "vicarious liability" for their teenager's negligence.
Talk to Teen Minnesota Car Accident Attorneys for Help
While a teen may not have assets to cover your financial damages you may be able to recover damages through their insurance coverage or the parents and their insurance carrier.
A parent can be held responsible for the accident their teenager caused under a legal concept called "negligent entrustment." Suppose the parent negligently allowed their teen to drive when they knew they weren't yet experienced or responsible enough. In that case, they can be considered to have provided them with a dangerous instrument. Since the teen may have been an inexperienced driver or had been in previous accidents and the parent knew this but still provided the car keys that lead to an injurious crash, they may be held liable for your damages.
Collecting Car Accident Damages is Not Always So Cut-and-Dry—That's When You Need A Skilled MN Personal Injury Attorney Team to Secure Your Rights
Collecting damages from a teen or their parents can be a complicated matter. Utilizing the assistance of knowledgeable, skilled car accident attorneys will be to your advantage. The attorneys at Sieben Edmunds Miller have decades of combined experience winning difficult and challenging car accident settlements and verdicts.
Talk to Sieben Edmunds Miller Car Accident Lawyers About Your Case During A No-Obligation, No-Cost Initial Consultation
For your free consultation and case review, it's simple to contact us. Just call (651) 994-6744 or email us on this contact form, and we will get back to you promptly.
If you're involved in a teen driver accident, you can trust the experienced Minnesota lawyers at Sieben Edmunds Miller to advocate for you. We proudly serve the cities of Burnsville, Bloomington, Minneapolis, Woodbury, Eagan, Mendota Heights, St. Paul, Hastings, Hudson, and River Falls in teen driver accident cases. We also serve surrounding cities in Dakota County and throughout Minnesota and Wisconsin.
Get a Free Case Evaluation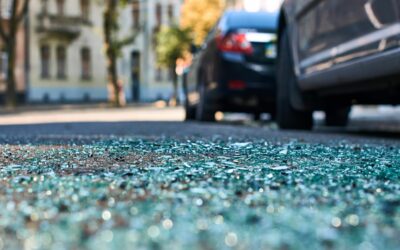 Head-on collisions can be absolutely devastating, even life-changing, to the accident victim and their family. These accidents don't just affect the physical well-being of those involved but also their emotional, financial, and legal circumstances. Let's delve into...
Note: The use of the Internet or this form for communication with the firm or any individual member of the firm does not establish an attorney-client relationship. Confidential or time-sensitive information should not be sent through this form.