Criminal Defense Attorney for Strangulation Charges in MN
Strangulation can become its own charge in a domestic violence or assault case. Strangulation is a felony charge. An allegation of strangulation should be taken very seriously because it can lead to a felony conviction on your criminal record, which can come with jail time, fines, and societal stigmas. You need to work with a knowledgeable criminal defense attorney to reach the best possible outcome in your case and avoid these negative repercussions.
In the State of Minnesota, strangulation is defined as "intentionally impeding normal breathing or circulation of the blood by applying pressure on the throat or neck or by blocking the nose or mouth of another person." Intent is a big component of this charge, so the prosecution needs to prove that an individually did commit the act with the goal of impeding breathing or circulation.
Fighting Back Against Circumstantial Strangulation Evidence
Domestic assault by strangulation is generally prosecuted based on largely circumstantial evidence: there are often no witnesses and no physical evidence aside from bruising and marks on the skin that cannot be attributed to any action with 100% certainty. You may find yourself facing a strangulation charge due to one individual's opinion of the incident that occurred between you and a family member, instead of the charge being based on physical evidence or witness testimony. In these situations, it is imperative that you work with an attorney who understands how strangulation charges are prosecuted and knows the ins and outs of the applicable statutes of Minnesota law.
Experienced Minnesota Felony Strangulation Attorneys
The attorneys of Sieben Edmunds Miller aren't new to felony strangulation charges. We will help you overcome the allegations of strangulation in whatever way is best for your case. Often a strangulation charge will occur due to what was actually self defense – if that's the case in your circumstance, we will tenaciously advocate for your right to defend yourself against violence. Whatever the case, the Minneapolis Criminal Defense lawyers & St.Paul Criminal Defense Lawyers at Sieben Edmunds Miller will use all the knowledge and experience at our disposal to fight for the best possible outcome in your strangulation case. Contact us at (651) 994-6744.
If you're facing a Strangulation charge, you can trust the experienced Minnesota lawyers at Sieben Edmunds Miller to advocate for you. We proudly serve the cities of Burnsville, Bloomington, Minneapolis, Woodbury, Eagan, Mendota Heights, St. Paul, Hastings, Hudson, and River Falls in Strangulation cases. We also serve surrounding cities in Dakota County and throughout Minnesota and Wisconsin.
Get a Free Case Evaluation
We are here to help. Let us evaluate your case for you. Free of charge – no obligation. Complete our free case evaluation form or call us directly at (651) 994-6744.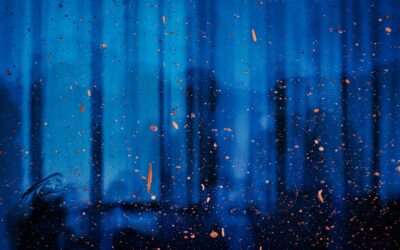 Charges such as assault, domestic assault, strangulation, and threats of violence are jarring to receive. These are serious, fact-specific charges that should always be handled by a Minnesota assault criminal defense lawyer. The stakes in an assault case are...
Note: The use of the Internet or this form for communication with the firm or any individual member of the firm does not establish an attorney-client relationship. Confidential or time-sensitive information should not be sent through this form.
Directions to Sieben Edmunds Miller
Sieben Edmunds Miller
Directions from Burnsville
Burnsville Strangulation Attorneys
Are you looking for a strangulation attorney in Burnsville, Minnesota? Sieben Edmunds Miller serves clients in Burnsville facing strangulation charges. If you're a resident of Burnsville, Minnesota, our experienced criminal defense attorneys are here to advocate for you. Our firm specifically focuses on strangulation cases. Directions to our office from Burnsville:
16 min (10.6 miles) via State Hwy 13 N | Fastest route, the usual traffic
Strangulation Attorney in Burnsville, Minnesota
Head north on Nicollet Ave toward E 130th St (0.6 mi)
Turn right onto State Hwy 13 N/Hwy 13 E
Continue to follow State Hwy 13 N (9.2 mi)
Turn right onto Hwy 55 E (0.4 mi)
Turn right onto Waters Dr (0.3 mi)
Turn left (367 ft)
Turn right (Sieben Edmunds Miller, PLLC will be on the left)
Directions from Bloomington
Bloomington Strangulation Attorneys
Sieben Edmunds Miller represents people facing strangulation charges in Bloomington, Minnesota. Our experienced attorneys serve clients in Bloomington and the surrounding metro area. We know this is a difficult time, but our team is here to advocate for you when strangulation charges arise. Our team of lawyers focus specifically on strangulation cases. Directions to our office from Bloomington:
15 min (9.3 miles) via I-494 E | Best route Bloomington Minnesota – Take I-494 E to Pilot Knob Rd in Eagan.
Strangulation Attorneys in Bloomington, Minnesota
Take exit 71 from I-494 E 8 min (8.1 mi)
Head north on I-35W N (1.3 mi)
Take exit 9A to merge onto I-494 E/MN-5 E (3.9 mi)
Keep left at the fork to continue on I-494 E (2.6 mi)
Take exit 71 for County Route 31/Pilot Knob Rd (0.3 mi)
Continue on Pilot Knob Rd to your destination in Mendota Heights 4 min (1.2 mi)
Turn right onto Pilot Knob Rd (0.8 mi)
Turn right (0.3 mi)
Turn left toward Waters Dr (200 ft)
Turn left onto Waters Dr (148 ft)
Turn left (367 ft)
Turn right (Sieben Edmunds Miller, PLLC will be on the left)
Directions from Woodbury
Woodbury Strangulation Attorneys
Do you need an experienced Woodbury strangulation attorney?
The criminal defense lawyers at Sieben Edmunds Miller have represented Woodbury
residents in the aftermath of criminal strangulation charges for years. When
the unexpected occurs, you can rely on our Woodbury strangulation attorneys for
their legal advocacy. Directions to our office from Woodbury:
18 min (13.8 miles) via I-494 S
Strangulation Attorney in Woodbury, Minnesota
Get on I-494 S 2 min (0.8 mi)
Head north on Queens Dr toward Valley Creek Rd (203 ft)
Turn left at the 1st cross street onto Valley Creek Rd (0.5 mi)
Use the right lane to take the ramp onto I-494 S (0.2 mi)
Follow I-494 S to Pilot Knob Rd in Mendota Heights
Take exit 71 from I-494 S 12 min (12.0 mi)
Merge onto I-494 S (11.7 mi)
Take exit 71 for County Route 31/Pilot Knob Rd (0.3 mi)
Continue on Pilot Knob Rd to Sieben Edmunds Miller PLLC 4 min (1.0 mi)
Directions from Minneapolis
Minneapolis Strangulation Attorneys
At Sieben Edmunds Miller, we know strangulation charges are extremely serious. Our Minneapolis strangulation lawyers have years of experience representing Minnesotans when unforeseen events occur. Criminal charges like strangulation are common in Minnesota, so make sure you have strong advocates in your corner. Our Minneapolis strangulation attorneys are here to help. Directions to our office from Minneapolis:
19 min (13.4 miles) via I-35W S and MN-62 E | Fastest route, the usual traffic Minneapolis Minnesota
Strangulation Attorney in Minneapolis, Minnesota
Get on MN-65 S 4 min (0.8 mi)
Head southeast on S 4th St (197 ft)
Turn right at the 1st cross street onto S 4th Ave (0.5 mi)
Use the middle 2 lanes to turn slightly left onto the MN-65 ramp to I-35W S (0.3 mi)
Take I-35W S and MN-62 E to Waters Dr in Mendota Heights 13 min (12.2 mi)
Continue onto MN-65 S (0.8 mi)
Merge onto I-35W S (3.8 mi)
Use the right 3 lanes to merge onto MN-62 E (5.2 mi)
Continue straight to stay on MN-62 E (1.3 mi)
Keep right to continue on MN-55 E/Hwy 55 E, follow signs for MN-13 S (1.1 mi)
Continue on Waters Dr to your destination 2 min (0.4 mi)
Turn right onto Waters Dr (0.3 mi)
Turn left (367 ft)
Turn right (Sieben Edmunds Miller, PLLC will be on the left)
Directions from Eagan
Eagan Strangulation Attorneys
If you're looking for legal representation for an Eagan strangulation charge, look no further. The experienced Eagan strangulation attorneys at Sieben Edmunds Miller are here to help you through this difficult situation. When the unexpected occurs, our team is here to advocate for you. In Eagan, Minnesota, criminal strangulation charges are very serious. Directions to our office from Eagan:
13 min (5.1 miles) via Pilot Knob Rd
Strangulation Attorney in Eagan, Minnesota
Head north on Pilot Knob Rd toward Diffley Rd (4.6 mi)
Turn right (0.3 mi)
Turn left toward Waters Dr (200 ft)
Turn left onto Waters Dr (148 ft)
Turn left (367 ft)
Turn right (Sieben Edmunds Miller PLLC will be on the left 79 ft)
Sieben Edmunds Miller
Directions from Mendota Heights
Mendota Heights Strangulation Attorneys
The attorneys at Sieben Edmunds Miller are experienced strangulation lawyers in Mendota Heights, Minnesota. We are here to guide you through the legal system when unexpected strangulation charges occur for Mendota Heights residents. If you need a Mendota Heights strangulation attorney, we're here to help. Directions to our Mendota Heights office:
7 min (2.9 miles) via MN-62 W
Strangulation Attorney in Mendota Heights, Minnesota
Head east on MN-62 E (0.1 mi)
Make a U-turn (signs for I-35E) (1.3 mi)
Turn left onto State Hwy 13 S/State Rte 13 S (0.7 mi)
Turn left onto MN-55 E/Hwy 55 E (signs for MN-13 S) (0.4 mi)
Turn right onto Waters Dr (0.3 mi)
Turn left (367 ft)
Turn right (Sieben Edmunds Miller PLLC will be on the left 79 ft)
Directions from St. Paul
St. Paul Strangulation Attorneys
Sieben Edmunds Miller helps residents of St. Paul who are facing strangulation charges. You can trust our experienced criminal defense attorneys to advocate for you when the unexpected occurs. We know you weren't planning on this, so our team of St. Paul strangulation attorneys are here for you. Make sure you have a lawyer who knows the intricacies of St. Paul strangulation law. Directions to our office from St. Paul:
16 min (12.7 miles) via US-52 S and I-494 W
Strangulation Attorney in St. Paul, Minnesota
Take US-52 S and I-494 W to Pilot Knob Rd in Mendota Heights
Take exit 71 from I-494 W 12 min (11.7 mi)
Head southeast toward I-94 E (0.1 mi)
Merge onto I-94 E (0.1 mi)
Take exit 242D to merge onto US-52 S (5.4 mi)
Take the exit onto I-494 W (5.7 mi)
Take exit 71 for County Route 31/Pilot Knob Rd (0.3 mi)
Continue on Pilot Knob Rd to your destination 4 min (1.0 mi)
Turn right onto Pilot Knob Rd (0.6 mi)
Turn right (0.3 mi)
Turn left toward Waters Dr (200 ft)
Turn left onto Waters Dr (148 ft)
Turn left (367 ft)
Turn right (Sieben Edmunds Miller PLLC will be on the left 79 ft)
Directions from Hastings
Hastings Strangulation Attorneys
Sieben Edmunds Miller is a strong advocate for people facing strangulation charges in Hastings, Minnesota. Our experienced strangulation attorneys represent clients in Hastings and the Southeastern Metro. When criminal strangulation charges arise, our team is here for you. For years, our criminal defense lawyers have represented clients in Hastings facing strangulation charges. Directions to our office from Hastings:
27 min (20.8 miles) via Hwy 55 W
Strangulation Attorney in Hastings, Minnesota
Take Hwy 55 W and MN-55 W to Hwy 55 Service Rd in Mendota Heights 25 min (20.4 mi)
Head west on 2nd St E toward Eddy St (0.6 mi)
Turn left onto Pine St (0.4 mi)
Turn right onto Hwy 55 W/8th St W Pass by Taco Bell (on the right in 0.6 mi) (9.0 mi)
Merge onto US-52 N/Hwy 55 W (4.0 mi)
Keep left at the fork to continue on MN-55 W/Hwy 55 W, follow signs for Minneapolis (6.4 mi)
Take Waters Dr to your destination 2 min (0.4 mi)
Turn left onto Hwy 55 Service Rd (154 ft)
Hwy 55 Service Rd turns right and becomes Waters Dr (0.3 mi)
Turn left (367 ft)
Turn right, Sieben Edmunds Miller PLLC will be on the left (79 ft)
Directions from Hudson
Hudson Strangulation Attorneys
At Sieben Edmunds Miller, we help people facing strangulation charges in Hudson, Wisconsin. Our Hudson strangulation attorneys will advocate for you when the unanticipated occurs. We understand the complexities surrounding strangulation charges and will work with you to help advocate for a favorable outcome. Directions to our criminal defense office from Hudson:
29 min (26.0 miles) via I-94 W and I-494 S
Strangulation Attorney in Hudson, Wisconsin
Get on I-94 W/US-12 W 2 min (1.0 mi)
Head south on 2nd St toward Commercial St (0.7 mi)
Keep right at the fork, follow signs for I-94 W/US-12 W/WI-64 W/St Paul and merge onto I-94 W/US-12 W
Entering Minnesota (0.2 mi) Follow I-94 W/US-12 W and I-494 S to Pilot Knob Rd in Mendota Heights.
Take exit 71 from I-494 S 23 min (24.1 mi)
Merge onto I-94 W/US-12 W (9.5 mi)
Use the 2nd from the right lane to take exit 249 for I-694 N toward I-494 S (0.6 mi)
Keep right at the fork, follow signs for I-494 S S (0.2 mi)
Continue onto I-494 S (13.5 mi)
Take exit 71 for County Route 31/Pilot Knob Rd (0.3 mi)
Continue on Pilot Knob Rd to Sieben Edmunds Miller PLLC 4 min (1.0 mi)
Directions from River Falls
River Falls Strangulation Attorneys
Are you searching for a strangulation attorney in River Falls, Wisconsin? If so, Sieben Edmunds Miller is here to help you. Our experienced criminal defense team of strangulation lawyers help people in River Falls who are facing strangulation charges. Directions to our criminal defense office from River Falls:
40 min (36.7 miles) via I-94 W and I-494 S
Strangulation Attorney in River Falls, Wisconsin
Get on WI-35 N in St. Croix County from N Main St 4 min (1.7 mi)
Head west on E Cedar St toward N Main St (151 ft)
Turn right onto N Main St (1.1 mi)
Continue onto WI-65 N (0.2 mi)
Turn left to merge onto WI-35 N toward Hudson/St Paul (0.3 mi)
Follow WI-35 N, I-94 W/US-12 W and I-494 S to Pilot Knob Rd in Mendota Heights
Take exit 71 from I-494 S 32 min (34.0 mi)
Merge onto WI-35 N (6.6 mi)
Use the left lane to merge onto I-94 W/US-12 W/WI-35 N toward Hudson
Continue to follow I-94 W/US-12 W Entering Minnesota (12.9 mi)
Use the 2nd from the right lane to take exit 249 for I-694 N toward I-494 S (0.6 mi)
Keep right at the fork, follow signs for I-494 S S (0.2 mi)
Continue onto I-494 S (13.5 mi)
Take exit 71 for County Route 31/Pilot Knob Rd (0.3 mi)
Continue on Pilot Knob Rd to Sieben Edmunds Miller PLLC
Sieben Edmunds Miller
Directions from Hennepin County
Hennepin County Strangulation Attorneys
If you or a loved one are facing strangulation charges in Hennepin County, Minnesota, contact the criminal defense lawyers at Sieben Edmunds Miller. Our Hennepin County strangulation attorneys are here to advocate for you when the unexpected occurs. If you're a resident of Hennepin county searching for a strangulation attorney- our team is here to help. Directions to our office from Hennepin County:
35 min (28.1 miles) via I-494 S and MN-62 E
Strangulation Attorney in Hennepin County, Minnesota
Hennepin County Minnesota Get on I-494 S from Hwy 55 E 7 min (4.1 mi)
Head east on 34th Ave N toward Queensland Ln (0.1 mi)
Turn left onto MN-101 N (0.8 mi)
Turn right onto Hwy 55 E Pass by Wendy's (on the right in 2.7 mi) (2.8 mi)
Turn right to merge onto I-494 S (0.3 mi)
Follow I-494 S and MN-62 E to Waters Dr in Mendota Heights 25 min (23.6 mi)
Merge onto I-494 S (7.8 mi)
Use the 2nd from the right lane to take exit 13 for MN-62/County 62 (0.3 mi)
Use the left 2 lanes to turn left onto County Rd 62 (signs for MN-62 E) (0.1 mi)
Continue onto MN-62 E (7.7 mi)
Use the middle lane to stay on MN-62 E (0.7 mi)
Keep left to stay on MN-62 E (4.6 mi)
Continue straight to stay on MN-62 E (1.3 mi)
Keep right to continue on MN-55 E/Hwy 55 E, follow signs for MN-13 S (1.1 mi)
Continue on Waters Dr to your destination 2 min (0.4 mi)
Turn right onto Waters Dr (0.3 mi)
Turn left (367 ft)
Turn right (Sieben Edmunds Miller PLLC will be on the left 79 ft)
Directions from Ramsey County
Ramsey County Strangulation Attorneys
In Ramsey County, strangulation charges are more common than you might think. If you or a loved one are facing strangulation charges in Ramsey County, you should contact the criminal defense attorneys at Sieben Edmunds Miller. Our experienced lawyers focus specifically on Ramsey County strangulation cases. Directions to our office from Ramsey County:
24 min (14.8 miles) via I-35E S
Strangulation Attorney in Ramsey County, Minnesota
Get on I-35E S from Frost Ave and Roselawn Ave E 7 min (2.8 mi)
Head northwest (184 ft)
Turn right toward Frost Ave (295 ft)
Turn right onto Frost Ave (0.4 mi)
At the traffic circle, take the 3rd exit and stay on Frost Ave (0.6 mi)
Sharp right onto Maplewood Dr (0.3 mi)
Turn left onto Roselawn Ave E (1.2 mi)
Turn left to merge onto I-35E S (0.2 mi)
Follow I-35E S to MN-62 W in Mendota Heights
Take exit 101B from I-35E S 10 min (9.7 mi)
Merge onto I-35E S (2.6 mi)
Keep right to stay on I-35E S (0.7 mi)
Keep left at the fork to stay on I-35E S, follow signs for Interstate 35E S (6.0 mi)
Take exit 101B to merge onto MN-62 W (0.3 mi)
Continue on MN-62 W to Sieben Edmunds Miller PLLC 6 min (2.4 mi)
Directions from Dakota County
Dakota County Strangulation Attorneys
In Dakota County, Minnesota, strangulation cases are relatively common. When the unexpected happens, you can rely on the Dakota County strangulation attorneys at Sieben Edmunds Miller to see you through the process and help advocate for a favorable outcome. People facing strangulation charges in Dakota County need experienced criminal defense lawyers. Directions to our office from Dakota County:
22 min (10.3 miles) via Pilot Knob Rd
Strangulation Attorney in Dakota County, Minnesota
Head east on 150th St W (98 ft)
Turn left onto Pilot Knob Rd (9.9 mi)
Turn right (0.3 mi)
Turn left toward Waters Dr (200 ft)
Turn left onto Waters Dr (148 ft)
Turn left (367 ft)
Turn right, Sieben Edmunds Miller PLLC will be on the left (79 ft)
Directions from Washington County
Washington County Strangulation Attorneys
If you're searching for a Washington County strangulation attorney, the criminal defense lawyers at Sieben Edmunds Miller are here to help. Our team of experienced strangulation attorneys have been serving Washington County for many years. We understand the complex area of strangulation law. Directions to our office from Washington County:
25 min (17.5 miles) via Bailey Rd and I-494 W
Strangulation Attorney in Washington County, Minnesota
Drive from Bailey Rd and I-494 W to Mendota Heights 22 min (17.1 mi)
Head west on 40th St S toward Manning Ave S (0.2 mi)
Continue onto Bailey Rd (2.0 mi)
At the traffic circle, take the 1st exit and stay on Bailey Rd (2.0 mi)
At the traffic circle, take the 2nd exit and stay on Bailey Rd (3.2 mi)
Continue onto Maxwell Ave (0.5 mi)
Turn right to merge onto I-494 W (8.2 mi)
Take exit 71 for County Route 31/Pilot Knob Rd (0.3 mi)
Turn right onto Pilot Knob Rd (0.6 mi)
Drive to your destination 3 min (0.4 mi)
Turn right (0.3 mi)
Turn left toward Waters Dr (200 ft)
Turn left onto Waters Dr (148 ft)
Turn left (367 ft)
Turn right, Sieben Edmunds Miller PLLC will be on the (left 79 ft)
Directions from Scott County
Scott County Strangulation Attorneys
Residents of Scott County, Minnesota need strong representation when facing strangulation charges. The strangulation attorneys at Sieben Edmunds Miller are here to help. Our experienced strangulation lawyers understand the intricacies of strangulation law in Scott County. Directions to our criminal defense office from Scott County:
41 min (30.2 miles) via Hwy 13 W
Strangulation Attorney in Scott County, Minnesota
Head south toward MN-282 E 17 s (0.1 mi)
Take Marystown Rd, US-169 N and State Hwy 13 N to Waters Dr in Mendota Heights 38 min (29.7 mi)
Turn left onto MN-282 E (0.4 mi)
Turn left onto Marystown Rd (6.6 mi)
Turn right to merge onto US-169 N (5.5 mi)
Use the right 2 lanes to take exit 115 for County Rd 21 toward Minnesota 13 (1.9 mi)
Continue onto State Hwy 13 N/Hwy 13 W Continue to follow State Hwy 13 N (15.0 mi)
Turn right onto Hwy 55 E (0.4 mi)
Continue on Waters Dr to Sieben Edmunds Miller PLLC 2 min (0.4 mi)