Minnesota Attorneys for Recreational Vehicle and Boating DUIs/DWIs
The team at Sieben Edmunds Miller Minneapolis criminal defense lawyers and St.Paul criminal defense lawyers is skilled at handling any type of DUI/DWI charge. In the eyes of the law, all types of driving under the influence are equal. Our attorneys know this and treat each ATV or boating case as seriously as we would take a DUI or DWI case involving another motor vehicle. Don't allow a DUI or DWI conviction to drastically alter your life. Call us at (651) 323-2464 so we can help.
Issues That Arise With Recreational Vehicle and Boating DUI/DWI Charges
The issues that arise with prosecuting an ATV or boating DUI/DWI are again similar to those you would see if you were driving a vehicle on the road. Primarily, it can be difficult for officers to follow standard operating procedure when conducting a blood alcohol content test, which may make the information inadmissible in court. There are many steps to be followed during a DUI/DWI arrest, and sometimes at least one step is missed by the arresting officer.
The BAC tests have also been known to be inaccurate, which leads to many people being unfairly arrested for these crimes. The most common type of test is the breath test, which can be skewed by lingering alcohol on the breath and may measure a higher BAC than is accurate for the individual. If it can be proven that a test was incorrectly administered or that its results are invalid, the test will not be admissible in court.
ATV, Snowmobile + Boating While Intoxicated in MN
When it comes to your blood alcohol level, the law in Minnesota does not distinguish between the different vehicles you may be driving. You may have been charged with boating under the influence (BUI/BWI) or a recreational vehicle DUI if your blood alcohol content was determined to be greater than .08 at the time. The consequences of these DUIs/DWIs are also similar to those of driving a car under the influence – for first time offenders, punishments may include up to 90 days in jail and fines of up to $1,000. If there are aggravating factors, the punishment may be even more severe. These factors include:
A blood alcohol content of .16 or higher
A prior DUI/DWI conviction in the last ten years
A passenger under age 16 being present at the time of the offense
With the combination of several aggravated factors, your charges may escalate all the way up to a felony DUI/DWI. This can mean a fine of up to $14,000 and up to seven years in jail! Clearly, any DUI or DWI should be taken seriously – even if you received the charge during a leisurely weekend on the water or the trails. Remember that these charges will be relevant if you have a DUI or DWI in the future, even if you are driving a different type of vehicle at that time.
If you're facing a DWI charge, you can trust the experienced Minnesota lawyers at Sieben Edmunds Miller to advocate for you. We proudly serve the cities of Burnsville, Bloomington, Minneapolis, Woodbury, Eagan, Mendota Heights, St. Paul, Hastings, Hudson, and River Falls in DWI cases. We also serve surrounding cities in Dakota County and throughout Minnesota and Wisconsin.
Get a Free Case Evaluation
We are here to help. Let us evaluate your case for you. Free of charge – no obligation. Complete our free case evaluation form or call us directly at (651) 323-2464.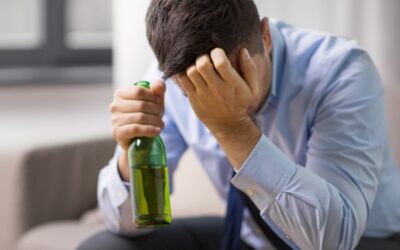 A DWI (Driving While Intoxicated) conviction can lead to a host of severe legal consequences. These include the suspension or revocation of your driver's license, substantial fines and court fees, the installation of an ignition interlock device in your vehicle, a...
Note: The use of the Internet or this form for communication with the firm or any individual member of the firm does not establish an attorney-client relationship. Confidential or time-sensitive information should not be sent through this form.