MN DWI Vehicle Forfeiture Laws
Did you know that the police can legally take possession of your vehicle and sell it at auction if you are convicted of certain crimes? It's known as vehicle forfeiture, and it's a fairly common occurrence with higher level DWI charges.
According to Minnesota Statute § 169A.63, vehicle forfeiture can occur when a car is used to commit certain DWI crimes. This means that having your vehicle seized is a potential consequence of a second-degree or felony-level DWI. Your vehicle may be returned to you if you are not convicted of a crime, but only if your attorney files the appropriate paperwork with the court within the time limits established by law. A vehicle forfeiture can be a costly and extremely inconvenient consequence that prevents you from getting to your job and living your day-to-day life.
How to Prevent Vehicle Forfeiture in MN
Luckily, your vehicle can only be kept and sold if you are convicted of the DWI offense for which you have been arrested, or if your driver's license is revoked. This means that once you and your attorney successfully defend against your DWI charges in Minnesota, your property will be returned to you. Clearly, it's very important to hire a competent attorney if you do not want your vehicle to be forfeited and sold as a result of a DWI conviction. Know your rights and work with a Minnesota Vehicle Forfeiture Lawyer who knows the intricacies of the law.
If your family member or friend was using your vehicle when arrested and you had no knowledge of the criminal activity taking place, you have a strong argument against forfeiture of your vehicle. The law states that a vehicle is subject to forfeiture only if the owner knew or should have known of the unlawful use of the vehicle. This is referred to as the innocent-owner defense. If your car was seized because someone else was using it in an illegal manner of which you were not aware, our attorneys can help you get your car back quickly.
Ignition Interlock Exception
If your vehicle has been seized in connection with a DWI arrest, you are in luck! A new Minnesota statute provides an exception that allows vehicle owners to keep their vehicles if they install ignition interlock. Ignition interlock is a blood alcohol measurement machine that can be installed in one's vehicle. The driver blows into the machine in order to start the vehicle and then periodically while driving. The car will not start if alcohol is detected. Although there is a cost to use the program, ignition interlock gives those with revoked licenses an option to drive sooner than they otherwise might, and under the new statute, an opportunity to prevent permanent forfeiture of a vehicle. The specifics of a vehicle release under these circumstances needs to be negotiated with the forfeiting agency.
The forfeiting agency (the state, county, city, etc.) may require the vehicle owner give security such as a bond or pay cash in the amount of the vehicle's value in order to release the car. If the security is paid in cash, the money will be returned to the owner once the required interlock period ends (the amount of time depends on a number of factors including the severity of the offense and number of prior offenses).
Lawyers for Minnesota Vehicle Forfeiture
The team at Sieben Edmunds Miller Minneapolis criminal defense lawyers and St.Paul criminal defense lawyers wants to see you keep your car, not watch it be sold off at police auction. The best way to ensure your vehicle will be returned to you is by preventing you from being convicted of your DWI/DUI charges. That's why we tenaciously fight against DUI and DWI charges for our clients. We know an unfair criminal conviction can permanently change your life, so we do everything we can to make sure your rights are protected and justice is served. Contact us by calling (651) 323-2464 , or you can complete our easy to use contact form.
If you're facing Vehicle Forfeiture, you can trust the experienced Minnesota lawyers at Sieben Edmunds Miller to advocate for you. We proudly serve the cities of Burnsville, Bloomington, Minneapolis, Woodbury, Eagan, Mendota Heights, St. Paul, Hastings, Hudson, and River Falls in Vehicle Forfeiture cases. We also serve surrounding cities in Dakota County and throughout Minnesota and Wisconsin.
Get a Free Case Evaluation
We are here to help. Let us evaluate your case for you. Free of charge – no obligation. Complete our free case evaluation form or call us directly at (651) 323-2464.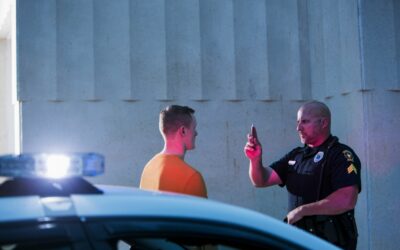 Encountering law enforcement during a DWI stop can be an anxiety-inducing experience, especially if you're unsure about your rights and how to navigate the situation. Without a clear understanding of your rights, even routine interactions with the police can escalate,...
Note: The use of the Internet or this form for communication with the firm or any individual member of the firm does not establish an attorney-client relationship. Confidential or time-sensitive information should not be sent through this form.