First Offense DWI in MN?
A first offense DWI in Minnesota can be extremely unsettling, confusing, and scary. Since you have never been through the process before – and maybe never been in court, period – you may have no idea where to go from here. To make matters even more confusing, you will have to deal with two proceedings: your criminal charge, and the administrative suspension of your driving privileges.
It's a great idea to arm yourself with knowledge of the law and your charge, but you can't stop there. When you are experiencing a criminal charge that can change the trajectory of your life, making it more difficult to find housing, get a job, and more, you should work with a criminal defense attorney who knows how the process will transpire and what you can do to obtain a favorable outcome.
Understanding Minnesota First Offense DWI Laws
There are a few good things we can say about being charged for a DWI for the first time. First, your charges and sentence don't hinge on a previous DWI conviction. In second, third, and subsequent DWI cases, the defendant's charges may be upgraded to a higher degree because of their previous DWI conviction. Since we don't need to worry about any DWIs in the past, your DWI attorney may have more options for getting you the best possible outcome to your case. 
Unless there are aggravating factors, most people charged with a first time DWI won't have to worry about getting whiskey plates or being forced to use an ignition interlock device before they can drive their car. Minnesota's levels of DWI charges go from fourth-degree to first-degree DWI. The possible consequences of a fourth-degree DWI conviction, which is what most first time offenders will be facing, include up to 90 days in jail and/or a $1,000 fine. However, Minnesota's first offense DWI penalties vary greatly depending on the degree of your charge and aggravating factors. This can be very confusing for defendants, so it's important to work with an attorney to understand Minnesota's impaired driving laws and penalties.
DWI Lawyers in Minnesota
If you were arrested for a DWI and given a date when you must return to court, it's beneficial to get started on building your defense right away by working with a Minnesota DWI defense lawyer. There's a lot on the line for anyone charged with a DWI, so it's vital that you take your case seriously and work with an attorney who may be able to help you avoid an unfair conviction. 
Sieben Edmund Miller's criminal defense attorneys in Minnesota have helped hundreds of clients navigate the challenging process of resolving their DWI charge. Our lawyers understand that since this is your first DWI you may have lots of questions, and we will always take the time to explain what's happening in your case and what you can expect in the future. We will fight your case in any way possible. We will ensure that if you are found guilty your sentence will align with Minnesota's guidelines and not be excessive.
You don't have to face your first offense DWI in Minnesota with uncertainty. Address this challenge head-on by working with Sieben Edmunds Miller's criminal defense attorneys. Contact our team to discuss your case.
If you're facing a DWI charge, you can trust the experienced Minnesota lawyers at Sieben Edmunds Miller to advocate for you. We proudly serve the cities of Burnsville, Bloomington, Minneapolis, Woodbury, Eagan, Mendota Heights, St. Paul, Hastings, Hudson, and River Falls in DWI cases. We also serve surrounding cities in Dakota County and throughout Minnesota and Wisconsin.
Get a Free Case Evaluation
We are here to help. Let us evaluate your case for you. Free of charge – no obligation. Complete our free case evaluation form or call us directly at (651) 323-2464.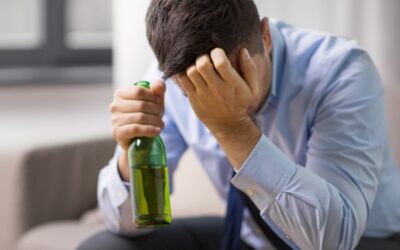 A DWI (Driving While Intoxicated) conviction can lead to a host of severe legal consequences. These include the suspension or revocation of your driver's license, substantial fines and court fees, the installation of an ignition interlock device in your vehicle, a...
Note: The use of the Internet or this form for communication with the firm or any individual member of the firm does not establish an attorney-client relationship. Confidential or time-sensitive information should not be sent through this form.