Finding Experienced MN Burglary Defense Lawyers
Entering any building without permission – whether an office, warehouse, factory, home or other structure – is a serious crime in Minnesota. It is considered burglary even if you did not actually commit the act but knew about it or were somehow involved such as driving a vehicle to the scene.
Conviction for burglary or robbery can carry a prison sentence of up to 20 years behind bars and a fine as high as $35,000. Burglary is not a charge to take lightly. If you have been arrested and charged with burglary in Mendota Heights, Eagan, Minneapolis-St. Paul or anywhere in Minnesota, you need the experienced burglary and criminal defense lawyers at Sieben Edmunds Miller defending you.
Four Types of Burglary in Minnesota
There are four degrees of burglary crimes in Minnesota:
First Degree Burglary – This is the most serious. A first degree burglary charge is filed when there is another person in the dwelling or building, the defendant used a dangerous weapon in committing the crime or lets someone believe they have a weapon, or if they assaulted somebody while committing the crime.
Second Degree Burglary – This charge is used if the defendant enters a home, government building, school, historic property, church or synagogue, bank or drug store, or if the defendant has any tools that were used to gain access to the building or steal money.
Third Degree Burglary – This charge means a person entered a building intending to commit either a felony or gross misdemeanor. Typically, it is used when a person is caught before actually stealing anything.
Fourth Degree Burglary – Entering a building intending to steal something.
Even a fourth degree conviction can result in jail time and a fine of up to $3,000.
Home Invasions Charges in Minnesota are Treated Very Seriously
Any home invasion is considered burglary and the law punishes these crimes harshly. "A man's home is his castle," a common law principle dating back to the 17th century, is taken just as seriously today because the act is considered invading somebody's private space. A home invasion is different than a trespass charge, a gross misdemeanor which means going onto property without intending or actually committing a theft.
In Minnesota, you need a tough and experienced burglary defense lawyer at Sieben Edmunds Miller to protect your rights – and your future – in court.
If you're facing a Burglary charge, you can trust the experienced Minnesota lawyers at Sieben Edmunds Miller to advocate for you. We proudly serve the cities of Burnsville, Bloomington, Minneapolis, Woodbury, Eagan, Mendota Heights, St. Paul, Hastings, Hudson, and River Falls in Burglary cases. We also serve surrounding cities in Dakota County and throughout Minnesota and Wisconsin.
Get a Free Case Evaluation
We are here to help. Let us evaluate your case for you. Free of charge – no obligation. Complete our free case evaluation form or call us directly at (651) 323-2464.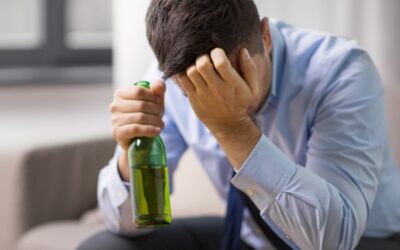 A DWI (Driving While Intoxicated) conviction can lead to a host of severe legal consequences. These include the suspension or revocation of your driver's license, substantial fines and court fees, the installation of an ignition interlock device in your vehicle, a...
Note: The use of the Internet or this form for communication with the firm or any individual member of the firm does not establish an attorney-client relationship. Confidential or time-sensitive information should not be sent through this form.