How to Navigate a Disorderly Conduct Charge in Minnesota
Disorderly conduct is one of the broadest charges available, and it can be applied to a wide variety of situations by prosecutors and police. Technically, disorderly conduct is engaging in a disturbance with reason to know your actions could alarm, anger, or disturb others, or provoke an assault, or cause a breach of the peace. Disorderly conduct is often a "catch-all offense" for anything law enforcement determines to be inappropriate, but that doesn't mean it won't carry serious consequences. You can face jail time and hefty fees if you're convicted of disorderly conduct. It is important to contact a criminal defense attorney as soon as you are charged with this offense.
Disorderly conduct is a common charge in Minnesota and it is often used in conjunction with other charges: assault, drug and alcohol charges, and more. In order to convict you, the prosecution must be able to prove that you had reason to know that your behavior was disorderly. The context of the act must be taken into consideration as well. For example, yelling profanity in a restaurant will likely cause the charges to apply. However, doing the same thing in a loud bar may not warrant the charge.
Penalties of Disorderly Conduct in Minnesota
Potential penalties of a disorderly conduct conviction could include steep fines, jail time, and probation. A criminal record can also have a slew of collateral consequences outside of the courtroom. A lawyer can help to keep your record clean of a disorderly conduct conviction. Prosecutors and judges have a great deal of discretion in the outcome of these cases, a knowledgeable disorderly conduct lawyer is a must when trying to get a favorable outcome.
This is also common juvenile offense and a conviction can follow the juvenile for years to come. The latitude in both negotiations and sentencing may be even greater for juveniles. An experienced attorney will carefully consider factors particular to your juvenile case in order to best assist you.
MN Criminal Defense Lawyer for Disorderly Conduct
If you or someone you know has been charged with disorderly conduct, you should seek the advice of an experienced criminal defense attorney. It is important to understand all of the consequences before proceeding with your case. The
Minneapolis Criminal Defense Attorneys and St.Paul Criminal Defense Attorneys at Sieben Edmunds Miller have been practicing law in Minnesota for years and can provide an experienced and aggressive defense in your disorderly conduct case. We will work to protect your rights and seek the best possible outcome in your case. You should not settle for less.
Contact the Eagan Disorderly Conduct Lawyers at Sieben Edmunds Miller today. You can reach us at (651) 994-6744.
If you're facing a Disorderly Conduct charge, you can trust the experienced Minnesota lawyers at Sieben Edmunds Miller to advocate for you. We proudly serve the cities of Burnsville, Bloomington, Minneapolis, Woodbury, Eagan, Mendota Heights, St. Paul, Hastings, Hudson, and River Falls in Disorderly Conduct cases. We also serve surrounding cities in Dakota County and throughout Minnesota and Wisconsin.
Get a Free Case Evaluation
We are here to help. Let us evaluate your case for you. Free of charge – no obligation. Complete our free case evaluation form or call us directly at (651) 323-2464.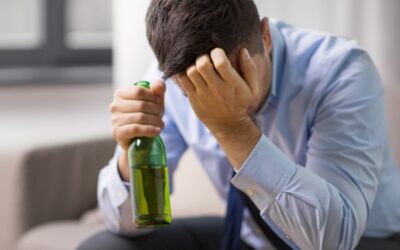 A DWI (Driving While Intoxicated) conviction can lead to a host of severe legal consequences. These include the suspension or revocation of your driver's license, substantial fines and court fees, the installation of an ignition interlock device in your vehicle, a...
Note: The use of the Internet or this form for communication with the firm or any individual member of the firm does not establish an attorney-client relationship. Confidential or time-sensitive information should not be sent through this form.