Experienced Minnesota Murder Defense Attorneys
There is no more serious a crime to be charged with in Minnesota and Wisconsin than murder. A conviction can result in life imprisonment with no opportunity for parole for decades. If you are arrested on a murder charge, you have the right to remain silent and have a lawyer represent you. When arrested, here is what you need to do. Say nothing to police until a Sieben Edmunds Miller lawyer speaks with you and is present during questioning.
While there are three specific types of murder charges, other offenses can be classified as a type of murder.
First Degree Murder – This charge involves causing the premeditated death of a person, or if somebody dies while another felony is being committed. It also is charged if a peace officer or guard employed by the state is killed, and if it causes or results in the death of another person while child abuse is being committed. In some situations, a first-degree murder charge is the result of somebody dying while suffering domestic violence.
Second Degree Murder – This charge is filed when somebody intentionally causes another person's death but there was no premeditation such as unintentionally killing someone who wasn't the target of a drive-by shooting, while committing some other felonies, or while intentionally trying to hurt another person such as during a fight.
Third Degree Murder – Many unintentional murders are classified as third degree including if someone dies as a result of taking drugs provided by the accused.
Severe Penalties for a Murder Conviction in Minnesota
Whether the conviction is for murder, manslaughter or criminal vehicular homicide, a mandatory sentence can go all the way up to life in prison without parole. Even if the sentence is shorter, being found guilty can result in the accused having to register as a violent criminal, face large fines, and be required to undergo extensive treatment of participating in a psychological or behavioral modification program.
Not only will the murder and manslaughter defense lawyers at Sieben Edmunds Miller in Minnesota and Wisconsin mount the strongest defense possible for you, prior to the trial they may be able to get the charge reduced or discover that the police violated procedures in investigating and interviewing you.
Manslaughter and Homicide Charges in Minnesota
Along with the three clearly defined types of murder, there are three categories of other crimes that can be charged if an action results in the death of a person.
First Degree Manslaughter – The death was unintended because it occurred in the heat of passion. It also is used if somebody dies as a result of committing or trying to commit certain lesser crimes such as misdemeanors and gross misdemeanors. There is also a category of first degree manslaughter if a person causes the death of another under the threat of being killed themselves.
Second Degree Manslaughter – Most often, this charge is prosecuted when an act causes the death of another person as a result of negligence or unusually risky behavior.
Criminal Vehicular Homicide – Usually, this charge is filed when somebody driving a vehicle causes the death of another. Frequently, it is the result of driving while intoxicated or under the influence of drugs.
MN Criminal Lawyers Defending Murder Charges
Given the severity of the charge and the possibility of being locked away for a very long time, you need a Minnesota murder defense lawyer who can develop a strategy that fits the circumstances. Whether it is working with you during questioning by police, negotiating with prosecutors or presenting a case to the jury that results in a "not guilty" verdict, the Minneapolis Criminal Defense Attorneys and St.Paul Criminal Defense Attorneys at Sieben Edmunds Miller will be dedicated to your case from the start.
If you're facing a Murder charge, you can trust the experienced Minnesota lawyers at Sieben Edmunds Miller to advocate for you. We proudly serve the cities of Burnsville, Bloomington, Minneapolis, Woodbury, Eagan, Mendota Heights, St. Paul, Hastings, Hudson, and River Falls in Murder cases. We also serve surrounding cities in Dakota County and throughout Minnesota and Wisconsin.
Get a Free Case Evaluation
We are here to help. Let us evaluate your case for you. Free of charge – no obligation. Complete our free case evaluation form or call us directly at (651) 323-2464.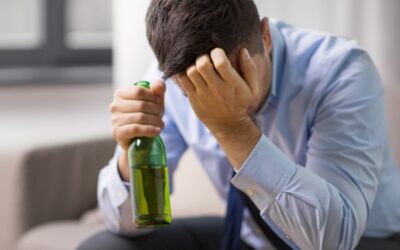 A DWI (Driving While Intoxicated) conviction can lead to a host of severe legal consequences. These include the suspension or revocation of your driver's license, substantial fines and court fees, the installation of an ignition interlock device in your vehicle, a...
Note: The use of the Internet or this form for communication with the firm or any individual member of the firm does not establish an attorney-client relationship. Confidential or time-sensitive information should not be sent through this form.
Directions to Sieben Edmunds Miller
Sieben Edmunds Miller
Directions from Burnsville
Burnsville Homicide/Murder Attorneys

Are you looking for a Homicide/Murder attorney in Burnsville, Minnesota? Sieben Edmunds Miller serves clients in Burnsville facing Homicide/Murder charges. If you're a resident of Burnsville, Minnesota, our experienced criminal defense attorneys are here to advocate for you. Our firm specifically focuses on Homicide/Murder cases. Directions to our office from Burnsville:
16 min (10.6 miles) via State Hwy 13 N | Fastest route, the usual traffic
Homicide/Murder Attorney in Burnsville, Minnesota

Head north on Nicollet Ave toward E 130th St (0.6 mi)
Turn right onto State Hwy 13 N/Hwy 13 E
Continue to follow State Hwy 13 N (9.2 mi)
Turn right onto Hwy 55 E (0.4 mi)
Turn right onto Waters Dr (0.3 mi)
Turn left (367 ft)
Turn right (Sieben Edmunds Miller, PLLC will be on the left)
Directions from Bloomington
Bloomington Murder/Homicide Attorneys
Sieben Edmunds Miller represents people facing Murder/Homicide charges in Bloomington, Minnesota. Our experienced attorneys serve clients in Bloomington and the surrounding metro area. We know this is a difficult time, but our team is here to advocate for you when Murder/Homicide charges arise. Our team of lawyers focus specifically on Murder/Homicide cases. Directions to our office from Bloomington:

15 min (9.3 miles) via I-494 E | Best route Bloomington Minnesota – Take I-494 E to Pilot Knob Rd in Eagan.
Murder/Homicide Attorneys in Bloomington, Minnesota

Take exit 71 from I-494 E 8 min (8.1 mi)
Head north on I-35W N (1.3 mi)
Take exit 9A to merge onto I-494 E/MN-5 E (3.9 mi)
Keep left at the fork to continue on I-494 E (2.6 mi)
Take exit 71 for County Route 31/Pilot Knob Rd (0.3 mi)
Continue on Pilot Knob Rd to your destination in Mendota Heights 4 min (1.2 mi)
Turn right onto Pilot Knob Rd (0.8 mi)
Turn right (0.3 mi)
Turn left toward Waters Dr (200 ft)
Turn left onto Waters Dr (148 ft)
Turn left (367 ft)
Turn right (Sieben Edmunds Miller, PLLC will be on the left)
Directions from Minneapolis
Minneapolis Murder/Homicide Attorneys
At Sieben Edmunds Miller, we know Murder/Homicide charges are extremely serious. Our Minneapolis Murder/Homicide lawyers have years of experience representing Minnesotans when unforeseen events occur. Criminal charges like Murder/Homicide are common in Minnesota, so make sure you have strong advocates in your corner. Our Minneapolis Murder/Homicide attorneys are here to help. Directions to our office from Minneapolis:

19 min (13.4 miles) via I-35W S and MN-62 E | Fastest route, the usual traffic Minneapolis Minnesota
Murder/Homicide Attorney in Minneapolis, Minnesota
Get on MN-65 S 4 min (0.8 mi)
Head southeast on S 4th St (197 ft)
Turn right at the 1st cross street onto S 4th Ave (0.5 mi)
Use the middle 2 lanes to turn slightly left onto the MN-65 ramp to I-35W S (0.3 mi)
Take I-35W S and MN-62 E to Waters Dr in Mendota Heights 13 min (12.2 mi)
Continue onto MN-65 S (0.8 mi)
Merge onto I-35W S (3.8 mi)
Use the right 3 lanes to merge onto MN-62 E (5.2 mi)
Continue straight to stay on MN-62 E (1.3 mi)
Keep right to continue on MN-55 E/Hwy 55 E, follow signs for MN-13 S (1.1 mi)
Continue on Waters Dr to your destination 2 min (0.4 mi)
Turn right onto Waters Dr (0.3 mi)
Turn left (367 ft)
Turn right (Sieben Edmunds Miller, PLLC will be on the left)
Directions from Woodbury
Woodbury Murder/Homicide Attorneys
Do you need an experienced Woodbury Murder/Homicide attorney?
The criminal defense lawyers at Sieben Edmunds Miller have represented Woodbury
residents in the aftermath of criminal Murder/Homicide charges for years. When
the unexpected occurs, you can rely on our Woodbury Murder/Homicide attorneys for
their legal advocacy. Directions to our office from Woodbury:
18 min (13.8 miles) via I-494 S
Murder/Homicide Attorney in Woodbury, Minnesota
Get on I-494 S 2 min (0.8 mi)
Head north on Queens Dr toward Valley Creek Rd (203 ft)
Turn left at the 1st cross street onto Valley Creek Rd (0.5 mi)
Use the right lane to take the ramp onto I-494 S (0.2 mi)
Follow I-494 S to Pilot Knob Rd in Mendota Heights
Take exit 71 from I-494 S 12 min (12.0 mi)
Merge onto I-494 S (11.7 mi)
Take exit 71 for County Route 31/Pilot Knob Rd (0.3 mi)
Continue on Pilot Knob Rd to Sieben Edmunds Miller PLLC 4 min (1.0 mi)
Directions from Eagan
Eagan Murder/Homicide Attorneys
If you're looking for legal representation for an Eagan Murder/Homicide charge, look no further. The experienced Eagan Murder/Homicide attorneys at Sieben Edmunds Miller are here to help you through this difficult situation. When the unexpected occurs, our team is here to advocate for you. In Eagan, Minnesota, criminal Murder/Homicide charges are very serious. Directions to our office from Eagan:
13 min (5.1 miles) via Pilot Knob Rd
Murder/Homicide Attorney in Eagan, Minnesota
Head north on Pilot Knob Rd toward Diffley Rd (4.6 mi)
Turn right (0.3 mi)
Turn left toward Waters Dr (200 ft)
Turn left onto Waters Dr (148 ft)
Turn left (367 ft)
Turn right (Sieben Edmunds Miller PLLC will be on the left 79 ft)
Sieben Edmunds Miller
Directions from Mendota Heights
Mendota Heights Murder/Homicide Attorneys
The attorneys at Sieben Edmunds Miller are experienced Murder/Homicide lawyers in Mendota Heights, Minnesota. We are here to guide you through the legal system when Murder/Homicide charges occur for Mendota Heights residents. If you need a Mendota Heights Murder/Homicide attorney, we're here to help. Directions to our Mendota Heights office:
7 min (2.9 miles) via MN-62 W
Murder/Homicide Attorney in Mendota Heights, Minnesota
Head east on MN-62 E (0.1 mi)
Make a U-turn (signs for I-35E) (1.3 mi)
Turn left onto State Hwy 13 S/State Rte 13 S (0.7 mi)
Turn left onto MN-55 E/Hwy 55 E (signs for MN-13 S) (0.4 mi)
Turn right onto Waters Dr (0.3 mi)
Turn left (367 ft)
Turn right (Sieben Edmunds Miller PLLC will be on the left 79 ft)
Directions from St. Paul
St. Paul Murder/Homicide Attorneys
Sieben Edmunds Miller helps residents of St. Paul who are facing Murder/Homicide charges. You can trust our experienced criminal defense attorneys to advocate for you when the unexpected occurs. We know you weren't planning on this, so our team of St. Paul Murder/Homicide attorneys are here for you. Make sure you have a lawyer who knows the intricacies of St. Paul Murder/Homicide law. Directions to our office from St. Paul:
16 min (12.7 miles) via US-52 S and I-494 W
Murder/Homicide Attorney in St. Paul, Minnesota
Take US-52 S and I-494 W to Pilot Knob Rd in Mendota Heights
Take exit 71 from I-494 W 12 min (11.7 mi)
Head southeast toward I-94 E (0.1 mi)
Merge onto I-94 E (0.1 mi)
Take exit 242D to merge onto US-52 S (5.4 mi)
Take the exit onto I-494 W (5.7 mi)
Take exit 71 for County Route 31/Pilot Knob Rd (0.3 mi)
Continue on Pilot Knob Rd to your destination 4 min (1.0 mi)
Turn right onto Pilot Knob Rd (0.6 mi)
Turn right (0.3 mi)
Turn left toward Waters Dr (200 ft)
Turn left onto Waters Dr (148 ft)
Turn left (367 ft)
Turn right (Sieben Edmunds Miller PLLC will be on the left 79 ft)
Directions from Hastings
Hastings Murder/Homicide Attorneys
Sieben Edmunds Miller is a strong advocate for people facing Murder/Homicide charges in Hastings, Minnesota. Our experienced Murder/Homicide attorneys represent clients in Hastings and the Southeastern Metro. When criminal Murder/Homicide charges arise, our team is here for you. For years, our criminal defense lawyers have represented clients in Hastings facing Murder/Homicide charges. Directions to our office from Hastings:
27 min (20.8 miles) via Hwy 55 W
Murder/Homicide Attorney in Hastings, Minnesota
Take Hwy 55 W and MN-55 W to Hwy 55 Service Rd in Mendota Heights 25 min (20.4 mi)
Head west on 2nd St E toward Eddy St (0.6 mi)
Turn left onto Pine St (0.4 mi)
Turn right onto Hwy 55 W/8th St W Pass by Taco Bell (on the right in 0.6 mi) (9.0 mi)
Merge onto US-52 N/Hwy 55 W (4.0 mi)
Keep left at the fork to continue on MN-55 W/Hwy 55 W, follow signs for Minneapolis (6.4 mi)
Take Waters Dr to your destination 2 min (0.4 mi)
Turn left onto Hwy 55 Service Rd (154 ft)
Hwy 55 Service Rd turns right and becomes Waters Dr (0.3 mi)
Turn left (367 ft)
Turn right, Sieben Edmunds Miller PLLC will be on the left (79 ft)
Directions from Hudson
Hudson Murder/Homicide Attorneys
At Sieben Edmunds Miller, we help people facing Murder/Homicide charges in Hudson, Wisconsin. Our Hudson Murder/Homicide attorneys will advocate for you when the unanticipated occurs. We understand the complexities surrounding Murder/Homicide charges and will work with you to help advocate for a favorable outcome. Directions to our criminal defense office from Hudson:
29 min (26.0 miles) via I-94 W and I-494 S
Murder/Homicide Attorney in Hudson, Wisconsin
Get on I-94 W/US-12 W 2 min (1.0 mi)
Head south on 2nd St toward Commercial St (0.7 mi)
Keep right at the fork, follow signs for I-94 W/US-12 W/WI-64 W/St Paul and merge onto I-94 W/US-12 W
Entering Minnesota (0.2 mi) Follow I-94 W/US-12 W and I-494 S to Pilot Knob Rd in Mendota Heights.
Take exit 71 from I-494 S 23 min (24.1 mi)
Merge onto I-94 W/US-12 W (9.5 mi)
Use the 2nd from the right lane to take exit 249 for I-694 N toward I-494 S (0.6 mi)
Keep right at the fork, follow signs for I-494 S S (0.2 mi)
Continue onto I-494 S (13.5 mi)
Take exit 71 for County Route 31/Pilot Knob Rd (0.3 mi)
Continue on Pilot Knob Rd to Sieben Edmunds Miller PLLC 4 min (1.0 mi)
Directions from River Falls
River Falls Murder/Homicide Attorneys
Are you searching for a Murder/Homicide attorney in River Falls, Wisconsin? If so, Sieben Edmunds Miller is here to help you. Our experienced criminal defense team of Murder/Homicide lawyers help people in River Falls who are facing Murder/Homicide charges. Directions to our criminal defense office from River Falls:
40 min (36.7 miles) via I-94 W and I-494 S
Murder/Homicide Attorney in River Falls, Wisconsin
Get on WI-35 N in St. Croix County from N Main St 4 min (1.7 mi)
Head west on E Cedar St toward N Main St (151 ft)
Turn right onto N Main St (1.1 mi)
Continue onto WI-65 N (0.2 mi)
Turn left to merge onto WI-35 N toward Hudson/St Paul (0.3 mi)
Follow WI-35 N, I-94 W/US-12 W and I-494 S to Pilot Knob Rd in Mendota Heights
Take exit 71 from I-494 S 32 min (34.0 mi)
Merge onto WI-35 N (6.6 mi)
Use the left lane to merge onto I-94 W/US-12 W/WI-35 N toward Hudson
Continue to follow I-94 W/US-12 W Entering Minnesota (12.9 mi)
Use the 2nd from the right lane to take exit 249 for I-694 N toward I-494 S (0.6 mi)
Keep right at the fork, follow signs for I-494 S S (0.2 mi)
Continue onto I-494 S (13.5 mi)
Take exit 71 for County Route 31/Pilot Knob Rd (0.3 mi)
Continue on Pilot Knob Rd to Sieben Edmunds Miller PLLC
Sieben Edmunds Miller
Directions from Hennepin County
Hennepin County Murder/Homicide Attorneys
If you or a loved one are facing Murder/Homicide charges in Hennepin County, Minnesota, contact the criminal defense lawyers at Sieben Edmunds Miller. Our Hennepin County Murder/Homicide attorneys are here to advocate for you when the unexpected occurs. If you're a resident of Hennepin county searching for a Murder/Homicide attorney- our team is here to help. Directions to our office from Hennepin County:
35 min (28.1 miles) via I-494 S and MN-62 E
Murder/Homicide Attorney in Hennepin County, Minnesota
Hennepin County Minnesota Get on I-494 S from Hwy 55 E 7 min (4.1 mi)
Head east on 34th Ave N toward Queensland Ln (0.1 mi)
Turn left onto MN-101 N (0.8 mi)
Turn right onto Hwy 55 E Pass by Wendy's (on the right in 2.7 mi) (2.8 mi)
Turn right to merge onto I-494 S (0.3 mi)
Follow I-494 S and MN-62 E to Waters Dr in Mendota Heights 25 min (23.6 mi)
Merge onto I-494 S (7.8 mi)
Use the 2nd from the right lane to take exit 13 for MN-62/County 62 (0.3 mi)
Use the left 2 lanes to turn left onto County Rd 62 (signs for MN-62 E) (0.1 mi)
Continue onto MN-62 E (7.7 mi)
Use the middle lane to stay on MN-62 E (0.7 mi)
Keep left to stay on MN-62 E (4.6 mi)
Continue straight to stay on MN-62 E (1.3 mi)
Keep right to continue on MN-55 E/Hwy 55 E, follow signs for MN-13 S (1.1 mi)
Continue on Waters Dr to your destination 2 min (0.4 mi)
Turn right onto Waters Dr (0.3 mi)
Turn left (367 ft)
Turn right (Sieben Edmunds Miller PLLC will be on the left 79 ft)
Directions from Ramsey County
Ramsey County Murder/Homicide Attorneys
In Ramsey County, Murder/Homicide charges are more common than you might think. If you or a loved one are facing Murder/Homicide charges in Ramsey County, you should contact the criminal defense attorneys at Sieben Edmunds Miller. Our experienced lawyers focus specifically on Ramsey County Murder/Homicide cases. Directions to our office from Ramsey County:
24 min (14.8 miles) via I-35E S
Murder/Homicide Attorney in Ramsey County, Minnesota
Get on I-35E S from Frost Ave and Roselawn Ave E 7 min (2.8 mi)
Head northwest (184 ft)
Turn right toward Frost Ave (295 ft)
Turn right onto Frost Ave (0.4 mi)
At the traffic circle, take the 3rd exit and stay on Frost Ave (0.6 mi)
Sharp right onto Maplewood Dr (0.3 mi)
Turn left onto Roselawn Ave E (1.2 mi)
Turn left to merge onto I-35E S (0.2 mi)
Follow I-35E S to MN-62 W in Mendota Heights
Take exit 101B from I-35E S 10 min (9.7 mi)
Merge onto I-35E S (2.6 mi)
Keep right to stay on I-35E S (0.7 mi)
Keep left at the fork to stay on I-35E S, follow signs for Interstate 35E S (6.0 mi)
Take exit 101B to merge onto MN-62 W (0.3 mi)
Continue on MN-62 W to Sieben Edmunds Miller PLLC 6 min (2.4 mi)
Directions from Dakota County
Dakota County Murder/Homicide Attorneys
In Dakota County, Minnesota, Murder/Homicide cases are relatively common. When the unexpected happens, you can rely on the Dakota County Murder/Homicide attorneys at Sieben Edmunds Miller to see you through the process and help advocate for a favorable outcome. People facing Murder/Homicide charges in Dakota County need experienced criminal defense lawyers. Directions to our office from Dakota County:
22 min (10.3 miles) via Pilot Knob Rd
Murder/Homicide Attorney in Dakota County, Minnesota
Head east on 150th St W (98 ft)
Turn left onto Pilot Knob Rd (9.9 mi)
Turn right (0.3 mi)
Turn left toward Waters Dr (200 ft)
Turn left onto Waters Dr (148 ft)
Turn left (367 ft)
Turn right, Sieben Edmunds Miller PLLC will be on the left (79 ft)
Directions from Washington County
Washington County Murder/Homicide Attorneys
If you're searching for a Washington County Murder/Homicide attorney, the criminal defense lawyers at Sieben Edmunds Miller are here to help. Our team of experienced Murder/Homicide attorneys have been serving Washington County for many years. We understand the complex area of Murder/Homicide law. Directions to our office from Washington County:
25 min (17.5 miles) via Bailey Rd and I-494 W
Murder/Homicide Attorney in Washington County, Minnesota
Drive from Bailey Rd and I-494 W to Mendota Heights 22 min (17.1 mi)
Head west on 40th St S toward Manning Ave S (0.2 mi)
Continue onto Bailey Rd (2.0 mi)
At the traffic circle, take the 1st exit and stay on Bailey Rd (2.0 mi)
At the traffic circle, take the 2nd exit and stay on Bailey Rd (3.2 mi)
Continue onto Maxwell Ave (0.5 mi)
Turn right to merge onto I-494 W (8.2 mi)
Take exit 71 for County Route 31/Pilot Knob Rd (0.3 mi)
Turn right onto Pilot Knob Rd (0.6 mi)
Drive to your destination 3 min (0.4 mi)
Turn right (0.3 mi)
Turn left toward Waters Dr (200 ft)
Turn left onto Waters Dr (148 ft)
Turn left (367 ft)
Turn right, Sieben Edmunds Miller PLLC will be on the (left 79 ft)
Directions from Scott County
Scott County Murder/Homicide Attorneys
Residents of Scott County, Minnesota need strong representation when facing Murder/Homicide charges. The Murder/Homicide attorneys at Sieben Edmunds Miller are here to help. Our experienced Murder/Homicide lawyers understand the intricacies of Murder/Homicide law in Scott County. Directions to our criminal defense office from Scott County:
41 min (30.2 miles) via Hwy 13 W
Murder/Homicide Attorney in Scott County, Minnesota
Head south toward MN-282 E 17 s (0.1 mi)
Take Marystown Rd, US-169 N and State Hwy 13 N to Waters Dr in Mendota Heights 38 min (29.7 mi)
Turn left onto MN-282 E (0.4 mi)
Turn left onto Marystown Rd (6.6 mi)
Turn right to merge onto US-169 N (5.5 mi)
Use the right 2 lanes to take exit 115 for County Rd 21 toward Minnesota 13 (1.9 mi)
Continue onto State Hwy 13 N/Hwy 13 W Continue to follow State Hwy 13 N (15.0 mi)
Turn right onto Hwy 55 E (0.4 mi)
Continue on Waters Dr to Sieben Edmunds Miller PLLC 2 min (0.4 mi)