Minnesota's Experienced Prostitution Charge Lawyers
When everything can be found and seen on the internet, many people are surprised that prostitution is still a crime in Minnesota. It is, and individuals can face arrest and be charged for soliciting sex for money, hiring a female or male prostitute, and "managing" prostitutes or operating a disorderly house – a brothel in the polite language of the law.
Sieben Edmunds Miller lawyers in Minnesota are highly experienced in forcefully representing individuals charged with prostitution-related crimes. We know that successfully defending against Minnesota prostitution charges means having the right combination of skill, knowledge and expertise. You need a lawyer who understands how the court system works, has a solid working relationship with prosecutors, and a determination to bring the case to trial when a city or county attorney won't negotiate fairly.
Engaging in Escorting or Prostitution in Minnesota Can Result in Jail Time
The law defines a prostitution offense in Minnesota as agreeing or offering to be hired for any sexual purpose by anyone over age 18. This may include penetration, fellatio, cunnilingus, anal intercourse, and fondling. Anyone convicted of a prostitution offense will be guilty of at least a misdemeanor which can be punished by up to 90 days in jail, a fine of up to $1,000, or both. A second conviction within two years of a previous prostitution conviction can be prosecuted as a gross misdemeanor, which carries a stiffer penalty: Up to one year in jail, a fine of up to $3,000, or both.
While law enforcement tends to focus on prostitution that is conducted openly on the streets, occurs in disorderly houses including massage parlors, and services that handle booking for groups of prostitutes, even private escorts are open to possible arrest.
While courts have upheld police "sting" operations, some limits have been placed on officer's behavior and what is not considered acceptable in trying to entice somebody into having sex for money. So, for example, it is alright for an undercover officer to ask a prostitute to undress but courts have held that touching the person may result in the charge being dismissed.
If you are charged as a prostitute, you need to call a Sieben Edmunds Miller attorney to represent you in negotiating with the prosecution and reviewing the evidence. Often, evidence is not obtained or protected properly, or in reviewing the arresting officer's notes and files we may find that police entrapped you into soliciting sex for money. For example, the law says a person must "intentionally" solicit sex for money so it may be possible to show that wasn't the intent.
Charges for Hiring a Prostitute in Minnesota
Just as it is a crime to offer sex for money, it is also a crime for anyone to offer money for sex or sexual contact in Minnesota. Under state law, sexual contact is the act of intentionally touching a prostitute's intimate body parts. The law says that doing so can be "reasonably construed" as for the purpose of satisfying a sexual urge or impulse. A first offense is a misdemeanor but a second offense within two year of the first conviction or guilty plea is a gross misdemeanor. It may seem like no big deal but it end up on your criminal record and can affect your ability to get a job or promotion, and damage your personal relationships.
If you are cited for being a "John" in Minnesota, you need a prostitution charge lawyer at Sieben Edmunds Miller to defend you. Our experience in negotiating with prosecutors may reduce the charge or have it dismissed under some circumstances.
Promoting Prostitution is a Crime
Being a pimp, madam, or operator of a "disorderly house" such as a brothel or massage parlor where sex is offered is a serious crime. This can include:
Promoting the prostitution of somebody
Soliciting or inducing a person to practice prostitution
Knowing or is in a position to know that they are receiving money from prostitution
Engaging in sex trafficking of another person.
In particular, sex trafficking is taken very seriously under the law and penalties for a conviction are much steeper. So are the penalties for receiving money from prostitution committed by anyone who is younger than 18.
Talk To Us Before You Talk To Police
The police are not your friend. They know how to trick you into saying something you might later regret when you find it being used against you, either when we are talking with prosecutors about your case or at trial. Our job is to be your advocate. If you are charged with a sexual conduct offense in Minnesota, make your first call to Sieben Edmunds Miller Minneapolis criminal defense attorneys and St.Paul criminal defense attorneys in Minnesota.
If you're facing a Prostitution charge, you can trust the experienced Minnesota lawyers at Sieben Edmunds Miller to advocate for you. We proudly serve the cities of Burnsville, Bloomington, Minneapolis, Woodbury, Eagan, Mendota Heights, St. Paul, Hastings, Hudson, and River Falls in Prostitution cases. We also serve surrounding cities in Dakota County and throughout Minnesota and Wisconsin.
Get a Free Case Evaluation
We are here to help. Let us evaluate your case for you. Free of charge – no obligation. Complete our free case evaluation form or call us directly at (651) 994-6744.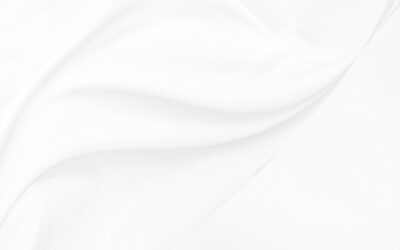 Most U.S. states, including Minnesota, have statutory rape laws in place to protect minors from sexual abuse and exploitation. These laws make it illegal for anyone to engage in sexual activity with a minor who is below a certain age, even if the minor consents to the...
Note: The use of the Internet or this form for communication with the firm or any individual member of the firm does not establish an attorney-client relationship. Confidential or time-sensitive information should not be sent through this form.