Experienced Predatory Registration Defense Lawyers in Minnesota
Minnesota has one of the toughest predatory registration laws in the country. All you need to do is be charged with a sex-related crime to be required to register. Even if you have been falsely accused and never tried or convicted of the highest offense, the law says you must file your name with the state. Your name on the list may keep you from being hired for a job or getting a promotion, affect your ability to get credit, and if you travel to some countries they may stop you at the border.
This is why if you have been arrested for not complying with Minnesota's predatory registration law, you need the tough, experienced predatory registration defense lawyers at Sieben Edmunds Miller in Minnesota representing you almost from the moment the police knock on your door.
Non-Compliance Takes Many Forms
Registration means a person must have long-term regular contact with the police or probation and there are additional penalties for not complying with the law. And non-compliance can come as a result of many different things, some of which aren't obvious:
Failing to report changes in residence, employment, school and even vehicles
Failing to provide verification forms
Failing to register when coming from another state to live, work or attend school
Failing to register when visiting Minnesota for more than 14 days
Severe Criminal Consequences for Not Registering
Failing to register can add five years or more to the length of time you'll be required to be on the registration and add a prison sentence of one year plus one day for a first-time conviction. Subsequent convictions for not registering may well result in a two-year sentence at a minimum.
Once you get out of prison, the 10-year period of being on the registration starts all over. But even if you escape going to prison, the repercussions of being termed a "predatory offender" will follow you for the rest of your life.
As a registered predatory offender, the public has greater access to your personal information and criminal history. This may have a direct impact on everything from your personal relationships to employment possibilities. So, there are even more long-term burdens to getting on with your life.
Predatory Registration is Unfair but Not Doing So is a Felony
Even though the Constitution says you are innocent until proven guilty beyond a reasonable doubt and you didn't do anything that might remotely resemble doing something that comes close to committing a "predatory offense," the law forces you to register if convicted of any offense. If you do not, it's a felony and you could be sent to prison.
After being released, you will have to register for another 10 years. The first time you are found guilty of failing to register, you can be sent to prison for one year plus one day. A second offense can result in a term of up to two years. The Mandatory Minimum Sentencing provisions of the law dictate how a judge will punish you for failing to register. Once inside, other prisoners will treat you like a sex offender even if you didn't rape, molest, harass or force anyone to submit to you. As Minnesota's experienced predatory registration defense lawyers, we work hard to have you acquitted and, if you are guilty anyway, we will argue for probation and community service rather than incarceration.
Call Our Experienced Minnesota Predatory Registration Defense Lawyers
Reach us 24 hours a day at 651.994.6744. Financing is available under many circumstances. Your future and your freedom are too important not to rely on the Sieben Edmunds Miller team of predatory registration Minneapolis criminal defense Lawyers and St. Paul criminal defense lawyers in Minnesota.
If you're facing Predatory Registration, you can trust the experienced Minnesota lawyers at Sieben Edmunds Miller to advocate for you. We proudly serve the cities of Burnsville, Bloomington, Minneapolis, Woodbury, Eagan, Mendota Heights, St. Paul, Hastings, Hudson, and River Falls in Predatory Registration cases. We also serve surrounding cities in Dakota County and throughout Minnesota and Wisconsin.
Get a Free Case Evaluation
We are here to help. Let us evaluate your case for you. Free of charge – no obligation. Complete our free case evaluation form or call us directly at (651) 994-6744.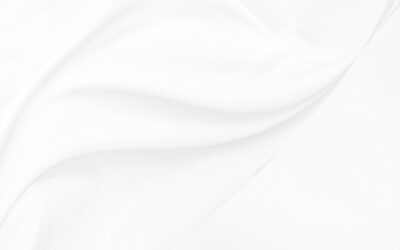 Most U.S. states, including Minnesota, have statutory rape laws in place to protect minors from sexual abuse and exploitation. These laws make it illegal for anyone to engage in sexual activity with a minor who is below a certain age, even if the minor consents to the...
Note: The use of the Internet or this form for communication with the firm or any individual member of the firm does not establish an attorney-client relationship. Confidential or time-sensitive information should not be sent through this form.