Experienced Indecent Exposure and Public Nudity Lawyers in Minnesota
The crime of indecent exposure is defined vaguely, basically saying it occurs when somebody engages in publicly indecent behavior when other people are present. But the statutes do not define what constitutes "indecent." If you are charged with indecent exposure, the vagueness in the law means you need an experienced and tested indecent exposure lawyer in Minnesota to create a solid and workable defense strategy.
Prosecutors consider several factors when determining the severity of the crime. These include who was present when the act occurred, the intent of the person who committed the act, and their previous criminal history. While you should not admit to police that you committed the crime, we can do things that will minimize the long-term consequences to your future in the community.
Minnesota Public Nudity Lawyers
The law clearly distinguishes between public nudity such as running through a park without any clothes on and acceptable behavior. For example, women who are breastfeeding infants are not subject to the indecent exposure laws. Most of the time, so are performers on a stage or in a theatrical setting. Sometimes, police make a mistake and issue a citation for public nudity when the person charged with committing the offense is within the law.
Penalties for Indecent Exposure in Minnesota
Indecent exposure can be charged as a felony which will carry a serious set of long-term consequences for the offender once it is on your record. A single indecent exposure conviction can carry a prison sentence of up to five years and include fines of up to $10,000. Because of the potential impact on your life, you should not deal with the case – or the court – on your own. In Minnesota and Wisconsin, call an indecent exposure lawyer at Sieben Edmunds Miller.
MN Criminal Defense Lawyer
Because indecent exposure is a crime, if you have been accused you need an experienced Minneapolis criminal defense lawyer and St.Paul criminal defense lawyer protecting you with prosecutors and with the court. Trying to handle the matter on your own by entering a guilty plea or at trial, your entire future could be compromised. Here at Sieben Edmunds Miller, we have the experience and expertise to represent you aggressively and forcefully. We know what needs to be done to provide you with an effective defense and we use this knowledge to provide you with the best possible outcome.
If you're facing an Indecent Exposure charge, you can trust the experienced Minnesota lawyers at Sieben Edmunds Miller to advocate for you. We proudly serve the cities of Burnsville, Bloomington, Minneapolis, Woodbury, Eagan, Mendota Heights, St. Paul, Hastings, Hudson, and River Falls in Indecent Exposure cases. We also serve surrounding cities in Dakota County and throughout Minnesota and Wisconsin.
Get a Free Case Evaluation
We are here to help. Let us evaluate your case for you. Free of charge – no obligation. Complete our free case evaluation form or call us directly at (651) 994-6744.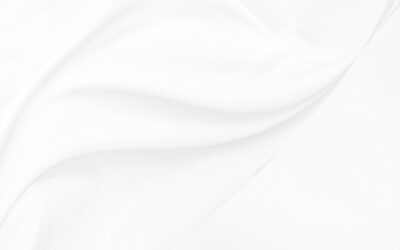 Most U.S. states, including Minnesota, have statutory rape laws in place to protect minors from sexual abuse and exploitation. These laws make it illegal for anyone to engage in sexual activity with a minor who is below a certain age, even if the minor consents to the...
Note: The use of the Internet or this form for communication with the firm or any individual member of the firm does not establish an attorney-client relationship. Confidential or time-sensitive information should not be sent through this form.