How Bail Works in Minnesota
When you are arrested for a crime in Minneapolis and St.Paul, MN you will be taken to jail and held until you can post bail. A bail payment is intended to guarantee that you return to court to address your case. When you do return, you receive your bail money back from the court. If you do not return the court forfeit your money and a warrant will be issued for your arrest. You may then have to post an additional bail to be released from custody.
Many lower level crimes, do not require bail, however, if you've been charged with a more serious crime, you will be held in jail until you get a hearing before a judge to set bail. This hearing needs to occur within 36 hours of your arrest, excluding the day of arrest, holidays and Sundays..
If you are unable to post your own bail, you will be given an opportunity to contact bail bond companies for help financing your release. However, if you have been charged with a serious crime and are waiting for a judge to set your bail, your main focus should be on retaining an attorney who is experienced in cases like yours. He or she can speak on your behalf at a bail hearing and argue for your release on low or no bail.
Only in the most extreme circumstances will you not be offered an opportunity to post bail. If the judge does determine you are to be held in custody until your trial, your attorney may be able to have that decision modified down the line so you don't have to stay in jail until your trial.
Bail Amounts and Bail Modification in Minnesota
An individual's bail should be set at a reasonable level and cannot be excessive. It is meant to ensure the defendant sticks around and shows up to court dates until their case is resolved. The bail amount is not meant to be punishment for an alleged crime, but some judges will still impose unnecessarily large bails. If you have been arrested for a crime and cannot afford to pay bail, contact an attorney right away. He or she can help you determine whether your bail has been set at a reasonable amount and/or if you can seek a lower bail amount.
Bail Hearing and Bail Modification Attorneys in MN
If you or a family member has just been arrested and can't pay bail or is being held without bail, our Minneapolis Criminal Defense Attorneys and St.Paul Criminal Defense Attorneys at Sieben Edmunds Miller can help. We have worked with clients who have been charged with a wide variety of crimes. We will ensure your rights are protected and you have a fair shot at bonding out of jail until your trial. We know what local Minnesota judges consider at bail hearings, so we will use our legal acumen to request a fair bail amount for your case. Call us to get started at (651) 994-6744.
If you're facing Bail, you can trust the experienced Minnesota lawyers at Sieben Edmunds Miller to advocate for you. We proudly serve the cities of Burnsville, Bloomington, Minneapolis, Woodbury, Eagan, Mendota Heights, St. Paul, Hastings, Hudson, and River Falls in Bail cases. We also serve surrounding cities in Dakota County and throughout Minnesota and Wisconsin.
Get a Free Case Evaluation
We are here to help. Let us evaluate your case for you. Free of charge – no obligation. Complete our free case evaluation form or call us directly at (651) 994-6744.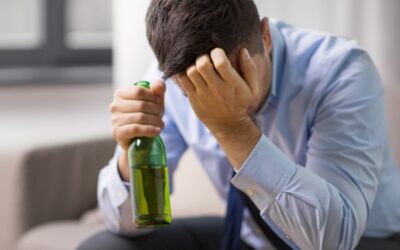 A DWI (Driving While Intoxicated) conviction can lead to a host of severe legal consequences. These include the suspension or revocation of your driver's license, substantial fines and court fees, the installation of an ignition interlock device in your vehicle, a...
Note: The use of the Internet or this form for communication with the firm or any individual member of the firm does not establish an attorney-client relationship. Confidential or time-sensitive information should not be sent through this form.