Snowmobile Accident Injury Lawyers in MN
Minnesotans know how to enjoy our winters including taking snowmobiles out on trails or lakes for the fun and adventure they offer. Snowmobiling is exciting and most drivers are very cautious when they use their sleds. But each winter, snowmobile accidents cause injury and kill many people. A good number of these accidents can be avoided and prevented.
During an average winter, nine people die from a snowmobile accident and more than 300 are injured seriously enough to require hospital treatment in Minnesota. The accidents and injuries can result from many causes, the most common of which are another person operating their snowmobile improperly or using the machine while under the influence of alcohol or drugs, going too fast, a poorly maintained trail, construction debris left on a trail, or a defective machine. At Sieben Edmunds Miller, our snowmobile accident and personal injury attorneys are successful in representing clients who were hurt in a mishap or lost a dearly loved family member as a result of a snowmobile accident.
Seek Medical Attention After a MN Snowmobile Accident
If you have been injured in a snowmobile accident of any kind, the first thing to do is see a physician or go to an emergency room. Even though you may have been properly protected by wearing a helmet and heavy clothing, serious injuries can still occur. This often is the case with head, neck, back and spine injuries. If someone was negligent in causing your injuries, they can be held accountable and required to compensate you for the damages you suffered including out-of-pocket medical costs, rehabilitation, lost income and your reduced ability to enjoy life along with pain and suffering as a result of the accident.
Try to document what happened in the accident including taking photos with your cell phone. Snap pictures of the scene and the snowmobiles involved in the accident and collect information from other riders who may have seen the incident occur. Write down everything you can remember and if you contact Sieben Edmunds Miller we can help you with this process. This information will help DNR and law enforcement officers, insurance companies and their adjustors, as well as judges and juries if your case ends up going to trial.
Reporting the Accident is as Important as Retaining a Snowmobile Accident Lawyer
After making sure that you are safe, remember that you may be legally required to report the accident to the Department of Natural Resources. Because DNR reports are complex and they may become part of establishing your case, a snowmobile accident injury lawyer at Sieben Edmunds Miller can help you complete them properly, including information that is both relevant to the accident and can help bolster your case.
What you write in the report and insurance claims can affect your ability to recover damages but when you work with Sieben Edmunds Miller snowmobile accident attorneys in Minnesota we will help you answer questions accurately and thoroughly but in a way that doesn't harm your chance to recover damages.
Snowmobile Accident Injury Lawyers in Minnesota
When you have been hurt in a snowmobile accident or a loved one was killed and someone else's actions caused the accident, call the experienced snowmobile accident lawyers at Sieben Edmunds Miller. You may be entitled to substantial compensation and our Minneapolis Personal Injury Lawyers and St.Paul Personal Injury Lawyers will fight to get what you deserve.
If you're involved in a Snowmobile Accident, you can trust the experienced Minnesota lawyers at Sieben Edmunds Miller to advocate for you. We proudly serve the cities of Burnsville, Bloomington, Minneapolis, Woodbury, Eagan, Mendota Heights, St. Paul, Hastings, Hudson, and River Falls in Snowmobile Accident cases. We also serve surrounding cities in Dakota County and throughout Minnesota and Wisconsin.
Get a Free Case Evaluation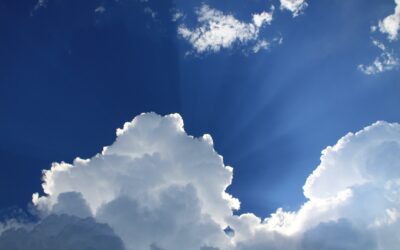 Anyone who has lost a loved one in an automobile accident knows how heart-wrenching and shocking it is to receive that devastating phone call. Even as you begin to pick up the pieces financially, you're still grieving everyday. That's what makes it so challenging to...
Note: The use of the Internet or this form for communication with the firm or any individual member of the firm does not establish an attorney-client relationship. Confidential or time-sensitive information should not be sent through this form.
Directions to Sieben Edmunds Miller
Sieben Edmunds Miller
Directions from Burnsville
Burnsville Snowmobile Accident Attorneys

Are you looking for a snowmobile accident attorney in Burnsville? Sieben Edmunds Miller serves clients in Burnsville who have experienced personal injuries related to snowmobile crashes or accidents. If you're a resident of Burnsville, Minnesota, our experienced snowmobile accident attorneys are here to advocate for you. Directions to our office from Burnsville:
16 min (10.6 miles) via State Hwy 13 N | Fastest route, the usual traffic
Snowmobile Attorney in Burnsville, Minnesota

Head north on Nicollet Ave toward E 130th St (0.6 mi)
Turn right onto State Hwy 13 N/Hwy 13 E
Continue to follow State Hwy 13 N (9.2 mi)
Turn right onto Hwy 55 E (0.4 mi)
Turn right onto Waters Dr (0.3 mi)
Turn left (367 ft)
Turn right (Sieben Edmunds Miller, PLLC will be on the left)
Directions from Bloomington
Bloomington Snowmobile Accident Attorneys
Sieben Edmunds Miller represents snowmobile accident victims in Bloomington, Minnesota. Our experienced attorneys serve clients in Bloomington and the surrounding metro area. We know this is a difficult time, but our team is here to advocate for you when an unforeseen snowmobile accident occurs. Directions to our office from Bloomington:
15 min (9.3 miles) via I-494 E | Best route Bloomington Minnesota – Take I-494 E to Pilot Knob Rd in Eagan.
Snowmobile Attorney in Bloomington, Minnesota

Take exit 71 from I-494 E 8 min (8.1 mi)
Head north on I-35W N (1.3 mi)
Take exit 9A to merge onto I-494 E/MN-5 E (3.9 mi)
Keep left at the fork to continue on I-494 E (2.6 mi)
Take exit 71 for County Route 31/Pilot Knob Rd (0.3 mi)
Continue on Pilot Knob Rd to your destination in Mendota Heights 4 min (1.2 mi)
Turn right onto Pilot Knob Rd (0.8 mi)
Turn right (0.3 mi)
Turn left toward Waters Dr (200 ft)
Turn left onto Waters Dr (148 ft)
Turn left (367 ft)
Turn right (Sieben Edmunds Miller, PLLC will be on the left)
Directions from Minneapolis
Minneapolis Snowmobile Accident Attorneys
At Sieben Edmunds Miller, we know that snowmobile accidents can be extremely serious. Our Minneapolis snowmobile accident lawyers have years of experience representing Minnesotans when unforeseen events occur. Snowmobile accidents are very common in Minnesota, so make sure you have strong advocates in your corner. Our Minneapolis snowmobile attorneys are here to help. Directions to our office from Minneapolis:
19 min (13.4 miles) via I-35W S and MN-62 E | Fastest route, the usual traffic Minneapolis Minnesota
Snowmobile Attorney in Minneapolis, Minnesota
Get on MN-65 S 4 min (0.8 mi)
Head southeast on S 4th St (197 ft)
Turn right at the 1st cross street onto S 4th Ave (0.5 mi)
Use the middle 2 lanes to turn slightly left onto the MN-65 ramp to I-35W S (0.3 mi)
Take I-35W S and MN-62 E to Waters Dr in Mendota Heights 13 min (12.2 mi)
Continue onto MN-65 S (0.8 mi)
Merge onto I-35W S (3.8 mi)
Use the right 3 lanes to merge onto MN-62 E (5.2 mi)
Continue straight to stay on MN-62 E (1.3 mi)
Keep right to continue on MN-55 E/Hwy 55 E, follow signs for MN-13 S (1.1 mi)
Continue on Waters Dr to your destination 2 min (0.4 mi)
Turn right onto Waters Dr (0.3 mi)
Turn left (367 ft)
Turn right (Sieben Edmunds Miller, PLLC will be on the left)
Directions from Woodbury
Woodbury Snowmobile Accident Attorneys
Do you need an experienced Woodbury snowmobile accident attorney? The lawyers at Sieben Edmunds Miller have represented Woodbury residents in the wake of snowmobile crashes and accidents for years. When the unexpected occurs, you can rely on our Woodbury snowmobile accident attorneys for their legal advocacy. Directions to our office from Woodbury:
18 min (13.8 miles) via I-494 S
Snowmobile Attorney in Woodbury, Minnesota
Get on I-494 S 2 min (0.8 mi)
Head north on Queens Dr toward Valley Creek Rd (203 ft)
Turn left at the 1st cross street onto Valley Creek Rd (0.5 mi)
Use the right lane to take the ramp onto I-494 S (0.2 mi)
Follow I-494 S to Pilot Knob Rd in Mendota Heights
Take exit 71 from I-494 S 12 min (12.0 mi)
Merge onto I-494 S (11.7 mi)
Take exit 71 for County Route 31/Pilot Knob Rd (0.3 mi)
Continue on Pilot Knob Rd to Sieben Edmunds Miller PLLC 4 min (1.0 mi)
Directions from Eagan
Eagan Snowmobile Accident Attorneys
If you're looking for legal representation for an Eagan snowmobile accident, look no further. The experienced Eagan snowmobile accident attorneys at Sieben Edmunds Miller are here to help you through this difficult situation. When the unexpected occurs, our team is here to advocate for you. Snowmobile accidents in Eagan are very serious. Directions to our office from Eagan:
13 min (5.1 miles) via Pilot Knob Rd
Snowmobile Attorney in Eagan, Minnesota
Head north on Pilot Knob Rd toward Diffley Rd (4.6 mi)
Turn right (0.3 mi)
Turn left toward Waters Dr (200 ft)
Turn left onto Waters Dr (148 ft)
Turn left (367 ft)
Turn right (Sieben Edmunds Miller PLLC will be on the left 79 ft)
Sieben Edmunds Miller
Directions from Mendota Heights
Mendota Heights Snowmobile Accident Attorneys
The attorneys at Sieben Edmunds Miller are experienced snowmobile accident lawyers in Mendota Heights, Minnesota. We are here to guide you through the legal system when unexpected snowmobile accidents or crashes occur for Mendota Heights residents. If you need a Mendota Heights snowmobile accident attorney, we're here to help. Directions to our Mendota Heights office:
7 min (2.9 miles) via MN-62 W
Snowmobile Attorney in Mendota Heights, Minnesota
Head east on MN-62 E (0.1 mi)
Make a U-turn (signs for I-35E) (1.3 mi)
Turn left onto State Hwy 13 S/State Rte 13 S (0.7 mi)
Turn left onto MN-55 E/Hwy 55 E (signs for MN-13 S) (0.4 mi)
Turn right onto Waters Dr (0.3 mi)
Turn left (367 ft)
Turn right (Sieben Edmunds Miller PLLC will be on the left 79 ft)
Directions from St. Paul
St. Paul Snowmobile Accident Attorneys
Sieben Edmunds Miller helps residents of St. Paul who have experienced a snowmobile crash or accident. You can trust our experienced attorneys to advocate for you when the unexpected occurs. We know you weren't planning on this, so our team of St. Paul snowmobile accident attorneys are here for you. Make sure you have a lawyer who knows the intricacies of St. Paul Snowmobile accident law. Directions to our office from St. Paul:
16 min (12.7 miles) via US-52 S and I-494 W
Snowmobile Attorney in St. Paul, Minnesota
Take US-52 S and I-494 W to Pilot Knob Rd in Mendota Heights
Take exit 71 from I-494 W 12 min (11.7 mi)
Head southeast toward I-94 E (0.1 mi)
Merge onto I-94 E (0.1 mi)
Take exit 242D to merge onto US-52 S (5.4 mi)
Take the exit onto I-494 W (5.7 mi)
Take exit 71 for County Route 31/Pilot Knob Rd (0.3 mi)
Continue on Pilot Knob Rd to your destination 4 min (1.0 mi)
Turn right onto Pilot Knob Rd (0.6 mi)
Turn right (0.3 mi)
Turn left toward Waters Dr (200 ft)
Turn left onto Waters Dr (148 ft)
Turn left (367 ft)
Turn right (Sieben Edmunds Miller PLLC will be on the left 79 ft)
Directions from Hastings
Hastings Snowmobile Accident Attorneys
Sieben Edmunds Miller is a wonderful advocate for victims of snowmobile accidents in Hastings, Minnesota. Our experienced snowmobile accident attorneys represent clients in Hastings and the Southeastern Metro. When crashes or accidents happen, our team is here for you. For years, we have served clients in Hastings in the aftermath of snowmobile accidents. Directions to our office from Hastings:
27 min (20.8 miles) via Hwy 55 W
Snowmobile Attorney in Hastings, Minnesota
Take Hwy 55 W and MN-55 W to Hwy 55 Service Rd in Mendota Heights 25 min (20.4 mi)
Head west on 2nd St E toward Eddy St (0.6 mi)
Turn left onto Pine St (0.4 mi)
Turn right onto Hwy 55 W/8th St W Pass by Taco Bell (on the right in 0.6 mi) (9.0 mi)
Merge onto US-52 N/Hwy 55 W (4.0 mi)
Keep left at the fork to continue on MN-55 W/Hwy 55 W, follow signs for Minneapolis (6.4 mi)
Take Waters Dr to your destination 2 min (0.4 mi)
Turn left onto Hwy 55 Service Rd (154 ft)
Hwy 55 Service Rd turns right and becomes Waters Dr (0.3 mi)
Turn left (367 ft)
Turn right, Sieben Edmunds Miller PLLC will be on the left (79 ft)
Directions from Hudson
Hudson Snowmobile Accident Attorneys
At Sieben Edmunds Miller, we help victims of snowmobile accidents in Hudson, Wisconsin. Our Hudson snowmobile accident attorneys will advocate for you when the unanticipated occurs. We understand the complexities surrounding snowmobile accidents and will work with you to help advocate for a favorable outcome. Directions to our office from Hudson:
29 min (26.0 miles) via I-94 W and I-494 S
Snowmobile Attorney in Hudson, Wisconsin
Get on I-94 W/US-12 W 2 min (1.0 mi)
Head south on 2nd St toward Commercial St (0.7 mi)
Keep right at the fork, follow signs for I-94 W/US-12 W/WI-64 W/St Paul and merge onto I-94 W/US-12 W
Entering Minnesota (0.2 mi) Follow I-94 W/US-12 W and I-494 S to Pilot Knob Rd in Mendota Heights.
Take exit 71 from I-494 S 23 min (24.1 mi)
Merge onto I-94 W/US-12 W (9.5 mi)
Use the 2nd from the right lane to take exit 249 for I-694 N toward I-494 S (0.6 mi)
Keep right at the fork, follow signs for I-494 S S (0.2 mi)
Continue onto I-494 S (13.5 mi)
Take exit 71 for County Route 31/Pilot Knob Rd (0.3 mi)
Continue on Pilot Knob Rd to Sieben Edmunds Miller PLLC 4 min (1.0 mi)
Directions from River Falls
River Falls Snowmobile Accident Attorneys
Are you searching for a snowmobile accident attorney in River Falls, Wisconsin? If so, Sieben Edmunds Miller is here to help you. Our experienced team of snowmobile accident lawyers help victims in River Falls in the aftermath of their unexpected collisions. Directions to our office from River Falls:
40 min (36.7 miles) via I-94 W and I-494 S
Snowmobile Attorney in River Falls, Wisconsin
Get on WI-35 N in St. Croix County from N Main St 4 min (1.7 mi)
Head west on E Cedar St toward N Main St (151 ft)
Turn right onto N Main St (1.1 mi)
Continue onto WI-65 N (0.2 mi)
Turn left to merge onto WI-35 N toward Hudson/St Paul (0.3 mi)
Follow WI-35 N, I-94 W/US-12 W and I-494 S to Pilot Knob Rd in Mendota Heights
Take exit 71 from I-494 S 32 min (34.0 mi)
Merge onto WI-35 N (6.6 mi)
Use the left lane to merge onto I-94 W/US-12 W/WI-35 N toward Hudson
Continue to follow I-94 W/US-12 W Entering Minnesota (12.9 mi)
Use the 2nd from the right lane to take exit 249 for I-694 N toward I-494 S (0.6 mi)
Keep right at the fork, follow signs for I-494 S S (0.2 mi)
Continue onto I-494 S (13.5 mi)
Take exit 71 for County Route 31/Pilot Knob Rd (0.3 mi)
Continue on Pilot Knob Rd to Sieben Edmunds Miller PLLC
Sieben Edmunds Miller
Directions from Hennepin County
Hennepin County Snowmobile Accident Attorneys
If you or a loved one has experienced a snowmobile accident in Hennepin County, Minnesota, contact the lawyers at Sieben Edmunds Miller. Our Hennepin County snowmobile attorneys are here to advocate for you when the unexpected occurs. If you're a resident of Hennepin county searching for a snowmobile accident attorney- our team is here to help. Directions to our office from Hennepin County:
35 min (28.1 miles) via I-494 S and MN-62 E
Snowmobile Attorney in Hennepin County, Minnesota
Hennepin County Minnesota Get on I-494 S from Hwy 55 E 7 min (4.1 mi)
Head east on 34th Ave N toward Queensland Ln (0.1 mi)
Turn left onto MN-101 N (0.8 mi)
Turn right onto Hwy 55 E Pass by Wendy's (on the right in 2.7 mi) (2.8 mi)
Turn right to merge onto I-494 S (0.3 mi)
Follow I-494 S and MN-62 E to Waters Dr in Mendota Heights 25 min (23.6 mi)
Merge onto I-494 S (7.8 mi)
Use the 2nd from the right lane to take exit 13 for MN-62/County 62 (0.3 mi)
Use the left 2 lanes to turn left onto County Rd 62 (signs for MN-62 E) (0.1 mi)
Continue onto MN-62 E (7.7 mi)
Use the middle lane to stay on MN-62 E (0.7 mi)
Keep left to stay on MN-62 E (4.6 mi)
Continue straight to stay on MN-62 E (1.3 mi)
Keep right to continue on MN-55 E/Hwy 55 E, follow signs for MN-13 S (1.1 mi)
Continue on Waters Dr to your destination 2 min (0.4 mi)
Turn right onto Waters Dr (0.3 mi)
Turn left (367 ft)
Turn right (Sieben Edmunds Miller PLLC will be on the left 79 ft)
Directions from Ramsey County
Ramsey County Snowmobile Accident Attorneys
Snowmobile accidents in Ramsey County are more common than you might think. If you or a loved one are the victim of a snowmobile accident in Ramsey County, you should contact the attorneys at Sieben Edmunds Miller. Our experienced lawyers focus on Ramsey County snowmobile accidents. Directions to our office from Ramsey County:
24 min (14.8 miles) via I-35E S
Snowmobile Attorney in Ramsey County, Minnesota
Get on I-35E S from Frost Ave and Roselawn Ave E 7 min (2.8 mi)
Head northwest (184 ft)
Turn right toward Frost Ave (295 ft)
Turn right onto Frost Ave (0.4 mi)
At the traffic circle, take the 3rd exit and stay on Frost Ave (0.6 mi)
Sharp right onto Maplewood Dr (0.3 mi)
Turn left onto Roselawn Ave E (1.2 mi)
Turn left to merge onto I-35E S (0.2 mi)
Follow I-35E S to MN-62 W in Mendota Heights
Take exit 101B from I-35E S 10 min (9.7 mi)
Merge onto I-35E S (2.6 mi)
Keep right to stay on I-35E S (0.7 mi)
Keep left at the fork to stay on I-35E S, follow signs for Interstate 35E S (6.0 mi)
Take exit 101B to merge onto MN-62 W (0.3 mi)
Continue on MN-62 W to Sieben Edmunds Miller PLLC 6 min (2.4 mi)
Directions from Dakota County
Dakota County Snowmobile Accident Attorneys
Unfortunately, snowmobile accidents are a common occurrence in Dakota County, Minnesota. When the unexpected happens, you can rely on the Dakota County snowmobile accident attorneys at Sieben Edmunds Miller to see you through the process and help advocate for a favorable outcome. Victims of snowmobile accidents in Dakota County need experienced lawyers. Directions to our office from Dakota County:
22 min (10.3 miles) via Pilot Knob Rd
Snowmobile Attorney in Dakota County, Minnesota
Head east on 150th St W (98 ft)
Turn left onto Pilot Knob Rd (9.9 mi)
Turn right (0.3 mi)
Turn left toward Waters Dr (200 ft)
Turn left onto Waters Dr (148 ft)
Turn left (367 ft)
Turn right, Sieben Edmunds Miller PLLC will be on the left (79 ft)
Directions from Washington County
Washington County Snowmobile Accident Attorneys
If you're searching for a Washington County snowmobile accident attorney, Sieben Edmunds Miller is here to help. Our team of experienced snowmobile accident attorneys have been serving Washington County for many years. We understand the complex area of snowmobile accident law. Directions to our office from Washington County:
25 min (17.5 miles) via Bailey Rd and I-494 W
Snowmobile Attorney in Washington County, Minnesota
Drive from Bailey Rd and I-494 W to Mendota Heights 22 min (17.1 mi)
Head west on 40th St S toward Manning Ave S (0.2 mi)
Continue onto Bailey Rd (2.0 mi)
At the traffic circle, take the 1st exit and stay on Bailey Rd (2.0 mi)
At the traffic circle, take the 2nd exit and stay on Bailey Rd (3.2 mi)
Continue onto Maxwell Ave (0.5 mi)
Turn right to merge onto I-494 W (8.2 mi)
Take exit 71 for County Route 31/Pilot Knob Rd (0.3 mi)
Turn right onto Pilot Knob Rd (0.6 mi)
Drive to your destination 3 min (0.4 mi)
Turn right (0.3 mi)
Turn left toward Waters Dr (200 ft)
Turn left onto Waters Dr (148 ft)
Turn left (367 ft)
Turn right, Sieben Edmunds Miller PLLC will be on the (left 79 ft)
Directions from Scott County
Scott County Snowmobile Accident Attorneys
Residents of Scott County, Minnesota need strong representation after a snowmobile collision. The snowmobile accident attorneys at Sieben Edmunds Miller are here to help. Our experienced snowmobile accident lawyers understand the intricacies of snowmobile law in Scott County. Directions to our office from Scott County:
41 min (30.2 miles) via Hwy 13 W
Snowmobile Attorney in Scott County, Minnesota
Head south toward MN-282 E 17 s (0.1 mi)
Take Marystown Rd, US-169 N and State Hwy 13 N to Waters Dr in Mendota Heights 38 min (29.7 mi)
Turn left onto MN-282 E (0.4 mi)
Turn left onto Marystown Rd (6.6 mi)
Turn right to merge onto US-169 N (5.5 mi)
Use the right 2 lanes to take exit 115 for County Rd 21 toward Minnesota 13 (1.9 mi)
Continue onto State Hwy 13 N/Hwy 13 W Continue to follow State Hwy 13 N (15.0 mi)
Turn right onto Hwy 55 E (0.4 mi)
Continue on Waters Dr to Sieben Edmunds Miller PLLC 2 min (0.4 mi)