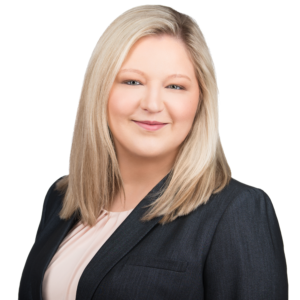 Cassandra Bautista is a passionate and diligent criminal defense attorney. Because she is fluent in Spanish, Cassandra often assists Sieben Edmunds Miller's Spanish-speaking clients with their criminal defense-related needs, including appeals. We recently sat down with Cassandra to learn more about her experience, inspirations, and motivations.
What is your practice area(s) and what kinds of cases do you handle?
I practice in all things criminal defense and defense-related. Sometimes this includes expungement petitions, gun rights restoration cases, advocating for victims of domestic violence who want a DANCO dropped, Harassment Restraining Order cases, implied consent revocation hearings for people charged with a DWI – you name it! I also take appeals for people interested in appealing their criminal cases to the higher courts.
You have previous experience as a prosecutor in Dakota County. How does this affect the way you work as a defense attorney?
My experience as a prosecutor gives me the benefit of having been on both teams, and knowing both teams' game plans. I can confidently explain to my clients where prosecutors come from, what they look for in cases, and then advise my client accordingly. Having been a prosecutor first makes me a better prepared defense attorney.
What got you interested in (or what inspired you) to become an attorney?
Since I was young, I've always wanted to be an attorney. I can't pinpoint an exact moment that inspired me. I come from a law enforcement family, and I saw practicing law as my way of trying to make the world a better place. I love to help people, and quite often I am interacting with people on their worst days. Nobody hires an attorney when everything is going well! Lawyers are problem-solvers, and I enjoy helping others solve problems.
What surprised you about practicing law that you didn't learn in school?
Interactions with clients surprised me the most. In law school, everything is theoretical: in school, there isn't a real-life person you're helping. When I interact with clients, I realize the real-world impact that my work has. I get to help people when they are down and celebrate with them when they are up. My work impacts lives, and helping others is why I became an attorney.
What is your favorite part about working with a diverse range of clients?
My clients keep me on my toes. Every day is different, and every day brings new challenges. I never know what to expect or in what way I'll be asked to help next. Each case is different, and each client has their own needs. I love the dynamics, and I love learning new things about my clients.
In your opinion, which traits are most important for an attorney to possess?
Integrity – because I believe in doing the right thing – and adaptability. The law is not a rigid thing. Each case is different and, although the desired outcomes may be similar, each client needs help in different ways. In my practice, I must think on my feet and be prepared to deal with scenarios as they come. Attorneys don't always have weeks to prepare – sometimes things happen at a moment's notice.
Which experience has impacted you deeply or made you think about things differently?
I didn't begin my career as a criminal defense attorney. I was originally an immigration attorney who dabbled in various areas of the law, and then became a prosecutor for various cities in Dakota County before jumping into criminal defense work. But each change has shown me that I'm able to help people navigate through this important thing in their lives. Clients' needs are my priority. My career transitions have reinforced my belief that the lens is different everywhere I go, but the goal is the same.
What is one important lesson you learned from a mentor?
"You are always responsible for what you say and do, regardless of how you feel." We are all human, and humans are emotional. Emotions make people do weird things. Whether it be the judge, my client, another attorney, the bailiff – it doesn't matter. At the end of the day, we are all human. We are all better when we give each other a little grace. My mentor has reinforced that we need to keep our humanity, and not lose sight of what is important.