Samuel is recognized as being at the top of his field in criminal defense in Minnesota and Wisconsin. Earlier in his career, Sam spent over seven years as a criminal prosecutor in the twin cities metro area. Soon Sam realized he could better help people by defending those accused of a crime rather than prosecuting them. Sam has great success negotiating with prosecutors because he used to be one. This benefits his clients because Sam knows how to negotiate and how best to represent his clients in front of a judge. Knowing both sides of the law allows Sam to apply his passion for helping others directly to the work he does every day.
Sam is also a Board Certified Specialist in Criminal Law by the Minnesota State Bar Association, a certification held by less than 3% of Minnesota attorneys. In addition, he was elected in 2021 to serve as the Secretary of the Minnesota State Bar Association. Having been elected Secretary, Sam will serve as the statewide association's Treasurer and then President-Elect during the next two years, and then will serve as President of the state bar in 2024-25. 
In 2018 and 2020, Sam won Attorney of the Year for his work in helping people clean up – and even expunge – criminal matters from their records. Sam believes there is no reason a criminal matter needs to haunt a person forever. Depending on the severity of the case, expungement is possible in as early as two-to-three years.
"Everything I do in my work with clients feeds my deep desire to help people. I look at my role as a criminal defense lawyer as helping my clients move confidently into the next phase of their life. If my client needs help with chemical dependency or mental health, I will refer them to the right experts."
Sam has tried countless cases in courts around the State of Minnesota and consistently obtains positive results for his clients. Sam is licensed to practice in Minnesota and Wisconsin and represents clients throughout both states, and in federal court.
Before law school, Sam played in a local band where he sang and played the guitar. Sam still frequently gets roped in to be the appointed family wedding singer. He also holds advanced certification as an open water scuba diver and has enjoyed many dive trips to destinations like the Virgin Island, Honduras, and Vietnam. Sam has five kids ranging in age from newborn to 10-years-old. Sam and his wife Anna are very active in the lives of their children and Sam enjoys coaching his kids' sports teams.
Minnesota State Bar Association:

Association Secretary 
Assembly Member
Governing Council Member
Elections & Appointments Committee – Past Chair
Practice Management & Marketing Section – Past Chair, Treasurer
New Lawyers Section – Past Chair, Vice Chair, Treasurer, Secretary

Dakota County Bar Association – President
Academy of Certified Trial Lawyers of Minnesota – Board of Directors
Minnesota Society for Criminal Justice
American Bar Association – House of Delegates
American Bar Association Standing Committee on Specialization
Minnesota Supreme Court – Board of Continuing Legal Education
Minnesota State Bar Foundation Board of Directors
Hennepin County Bar Association
Minnesota Association of Criminal Defense Lawyers
Douglas Amdahl Inn of Court
American Bar Association Young Lawyers Division – Past Conferences Director
Life Fellow of the American Bar Foundation
Fellow of the Hennepin County Bar Foundation
Named Attorney of the Year, Minnesota Lawyer 2018, 2020
Selected by The Best Lawyers in America (2021 & 2022 Edition) in the category of DUI / DWI Defense
Selected by Super Lawyers as Rising Star, 2014 – 2020
Board Certified Criminal Law Specialist, Minnesota State Bar Association 2015
Award: ABA-YLD Outstanding Single Project, 2012 – 2013
Named Up and Coming Attorney, Minnesota Lawyer 2010
Articles
Videos
Sam Edmunds Discusses Derek Chauvin Case, Court TV, February 2021
Bar Admissions
State of Minnesota

State of Wisconsin

U.S. District of Minnesota
Education
William Mitchell School of Law
Minnesota State University, Mankato
Metropolitan State University
I view my role as a criminal defense lawyer in a very holistic way. If someone is in trouble with the law, they sometimes might have deeper problems that we can address. I use my role as an attorney and advocate to get to the bottom of what's going on, so that my client doesn't have to call me again in the future.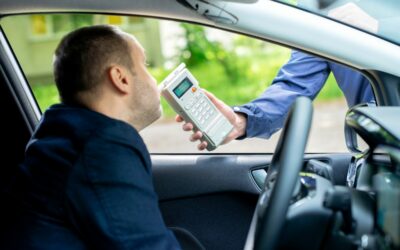 Breathalyzers are commonly used by law enforcement when they pull someone over for suspicion of driving while intoxicated. A breathalyzer is an interesting piece of technology that is meant to measure the amount of alcohol in your blood by analyzing your breath. The...
Note: The use of the Internet or this form for communication with the firm or any individual member of the firm does not establish an attorney-client relationship. Confidential or time-sensitive information should not be sent through this form.