Compassionate Legal Support for Wrongful Death Claims in Minneapolis
Losing a loved one is an unimaginable tragedy, and when that loss is the result of someone else's negligence or wrongdoing, the pain is even more profound. If you have experienced the devastating loss of a family member due to a wrongful death incident in Minneapolis, we extend our deepest condolences to you and your family. During this difficult time, it is important to know that you have legal options available to seek justice and hold the responsible parties accountable.
At Sieben Edmunds Miller, we understand the profound impact a wrongful death can have on your life. Our compassionate team of wrongful death attorneys is dedicated to providing the support, guidance, and legal representation you need during this challenging period. We are here to help you navigate the complex legal process while you focus on healing and preserving the memory of your loved one.
What is Wrongful Death?
Wrongful death occurs when a person's life is tragically cut short due to the negligent, reckless, or intentional actions of another party. These incidents can arise from various circumstances, including car accidents, semi truck accidents, workplace accidents, defective products, or acts of violence. In Minneapolis, the law recognizes that surviving family members have the right to seek compensation for their loss through a wrongful death claim.
Losing a loved one in a wrongful death accident has profound emotional and financial impacts on the surviving family members. Emotionally, the loss is immeasurable and can cause immense grief, pain, and a sense of emptiness that can be difficult to overcome. The sudden and unexpected nature of a wrongful death can leave families in a state of shock and disbelief, grappling with the reality of their loved one's absence.
The emotional toll of a wrongful death extends beyond the immediate aftermath. It can lead to long-term psychological and emotional challenges, such as depression, anxiety, post-traumatic stress disorder (PTSD), and a sense of profound loss that lingers for years. The emotional impact can be particularly significant when the loss was caused by someone else's negligence or intentional actions, as it adds feelings of anger, frustration, and a sense of injustice to the grieving process.
Seeking Justice and Accountability
Wrongful death accidents can have severe financial consequences for the surviving family members. Families may face significant medical expenses incurred before their loved one's passing, funeral and burial costs, and the loss of the deceased's income and financial support. These financial burdens can be overwhelming, particularly if the deceased was the primary breadwinner or a significant contributor to the family's financial stability.
The loss of financial stability can result in difficulties meeting daily living expenses, mortgage or rent payments, educational expenses, and healthcare needs. It can also disrupt long-term financial plans and aspirations, leaving the surviving family members uncertain about their future financial security. The financial strain combined with the emotional distress can create an immense burden on the family, making it challenging to navigate through this difficult period.
A wrongful death claim serves multiple purposes: to seek justice for the loss of your loved one and to provide financial compensation for the damages you have suffered as a result. While no amount of money can replace the life that was lost, pursuing a wrongful death claim can help alleviate some of the financial burdens that may arise, including medical expenses, funeral and burial costs, loss of future income, and the loss of the counsel, guidance, and aid that would have been provided by your loved one.
It should be pointed out that in 2023, the Minnesota legislature provided another avenue for compensation for those that lost a loved one. The Minnesota Survivorship Statute, allows surviving spouses and family members to include claims for the pain, suffering, embarrassment, emotional distress, disability and disfigurement suffered by the injured person before they died. This had not been allowed previously.
Navigating the Legal Process
Navigating the legal process following a wrongful death can be overwhelming, especially when you are grieving and trying to come to terms with your loss. Insurance companies and opposing parties may attempt to minimize or deny liability, making it challenging for you to obtain the compensation you deserve. This is where having an experienced wrongful death attorney by your side becomes crucial.
Our dedicated legal team has a deep understanding of Minnesota's wrongful death laws and the complexities involved in these cases. We will conduct a thorough investigation, gather evidence, consult with experts if necessary, and build a strong case on your behalf. We will handle all communication with insurance companies and fight vigorously to protect your rights and ensure that your voice is heard. We will look at all possible avenues for your claim and make sure to seek compensation for each element of damages that you are entitled to recover.
Sieben Edmunds Miller understands the emotional turmoil you are facing, and we are committed to providing compassionate support throughout the legal process. Our attorneys will listen to your story, answer your questions, and address your concerns with empathy and respect. We will guide you through each step, keeping you informed of the progress and working tirelessly to achieve a fair resolution.
Time is of the Essence
In Minnesota, there is a limited timeframe for filing a wrongful death claim, known as the statute of limitations. It is crucial to act promptly and seek legal counsel to preserve your rights and ensure that crucial evidence is gathered before it becomes unavailable. Delaying the process may jeopardize your ability to obtain the justice and compensation you deserve.
Contact Us for a Free Consultation
If you have lost a loved one due to a wrongful death incident in Minneapolis, please know that you do not have to face this challenging journey alone. Our compassionate wrongful death attorneys are here to support you and fight for justice on your behalf. Contact Sieben Edmunds Miller today for a free, confidential consultation. Let us be your trusted legal advocates during this difficult time as we work together to honor the memory of your loved one and seek the justice and accountability you deserve.
If you're involved in a Wrongful Death Claim, you can trust the experienced Minnesota lawyers at Sieben Edmunds Miller to advocate for you. We proudly serve the cities of Burnsville, Bloomington, Minneapolis, Woodbury, Eagan, Mendota Heights, St. Paul, Hastings, Hudson, and River Falls in Construction Accident cases. We also serve surrounding cities in Dakota County and throughout Minnesota and Wisconsin.
Get a Free Case Evaluation
We are here to help. Let us evaluate your case for you. Free of charge – no obligation. Complete our free case evaluation form or call us directly at (651) 994-6744.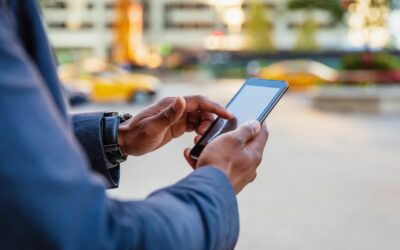 Car accidents involving rideshare companies can present unique challenges for those seeking compensation for their injuries and damages. Understanding the complexities of these rideshare company accident claims and knowing how to navigate through them is crucial. In...
Note: The use of the Internet or this form for communication with the firm or any individual member of the firm does not establish an attorney-client relationship. Confidential or time-sensitive information should not be sent through this form.
Directions to Sieben Edmunds Miller
Sieben Edmunds Miller
Directions from Burnsville
Burnsville Construction Accident Attorneys
Are you looking for a construction accident attorney in Burnsville? Sieben Edmunds Miller serves clients in Burnsville who have experienced personal injuries related to construction accidents. If you're a resident of Burnsville, Minnesota, our experienced construction accident attorneys are here to advocate for you. Directions to our office from Burnsville:
15 min (9.3 miles) via State Hwy 13 N | Fastest route, the usual traffic
Construction Accident Attorney in Burnsville, Minnesota
Head north on Nicollet Ave toward E 130th St (0.6 mi)
Turn right onto State Hwy 13 N/Hwy 13 E
Continue to follow State Hwy 13 N (7.1 mi)
Turn right onto Lone Oak Rd (0.8 mi)
Turn left onto Pilot Knob Rd (0.7 mi
Turn left onto Corporate Center Dr (400 ft)
Corporate Center Dr turns slightly right and becomes Eagan Woods Dr (171 ft)
Turn right(Sieben Edmunds Miller, PLLC will be on the left)
Directions from Bloomington
Bloomington Construction Accident Attorneys
Sieben Edmunds Miller represents construction accident victims in Bloomington, Minnesota. Our experienced attorneys serve clients in Bloomington and the surrounding metro area. We know this is a difficult time, but our team is here to advocate for you when an unforeseen construction accident occurs. Directions to our office from Bloomington:
10 min via I-494 E | Fastest route, the usual traffic
Construction Accident Attorney in Bloomington, Minnesota
Take I-494 E to Pilot Knob Rd in Eagan. Take exit 71 from I-494 E (8.1 m)
Continue on Pilot Knob Rd to your destination (0.3 mi)
Turn right (Sieben Edmunds Miller, PLLC will be on the left)
Directions from Minneapolis
Minneapolis Construction Accident Attorneys
At Sieben Edmunds Miller, we know that construction accidents can be extremely serious. Our Minneapolis construction accident lawyers have years of experience representing Minnesotans when unforeseen events occur. Construction accidents are very common in Minneapolis, so make sure you have strong advocates in your corner. Our Minneapolis construction attorneys are here to help. Directions to our office from Minneapolis:
18 min via I-35W S and MN-62 E | Fastest route now, the usual traffic
Construction Accident Attorney in Minneapolis, Minnesota
Get on MN-65 S (0.8 mi)
Take I-35W S and MN-62 E to State Hwy 13 S in Mendota Heights (11.8 mi)
Take Pilot Knob Rd to your destination in Eagan (1.4 mi)
Directions from Woodbury
Woodbury Construction Accident Attorneys
Do you need an experienced Woodbury construction accident attorney? The lawyers at Sieben Edmunds Miller have represented Woodbury residents in the wake of construction accidents for years. When the unexpected occurs, you can rely on our Woodbury construction accident attorneys for their legal advocacy. Directions to our office from Woodbury:
16 min via I-494 S | Fastest route, the usual traffic
Construction Accident Attorney in Woodbury, Minnesota
Get on I-494 S (0.8 mi)
Follow I-494 S to Pilot Knob Rd in Mendota Heights. Take exit 71 from I-494 W (12.0 mi)
Continue on Pilot Knob Rd to your destination in Eagan (0.5 mi)
Directions from Eagan
Eagan Construction Accident Attorneys
If you're looking for legal representation for an Eagan construction accident, look no further. The experienced Eagan construction accident attorneys at Sieben Edmunds Miller are here to help you through this difficult situation. When the unexpected occurs, our team is here to advocate for you. Construction accidents in Eagan are very serious. Directions to our office from Eagan:
7 min via Pilot Knob Rd | Fastest route, the usual traffic
Construction Accident Attorney in Eagan, Minnesota
Head north on Pilot Knob Rd toward Diffley Rd (3.7 mi)
Turn left onto Corporate Center Dr (400 ft)
Corporate Center Dr turns slightly right and becomes Eagan Woods Dr (171 ft)
Turn right (Sieben Edmunds Miller, PLLC will be on the left)
Sieben Edmunds Miller
Directions from Mendota Heights
Mendota Heights Construction Accident Attorneys
The attorneys at Sieben Edmunds Miller are experienced construction accident lawyers in Mendota Heights, Minnesota. We are here to guide you through the legal system when unexpected construction accidents occur for Mendota Heights residents. If you need a Mendota Heights construction accident attorney, we're here to help. Directions to our Mendota Heights office:
7 min via I-35E S | Fastest route
Construction Accident Attorney in Mendota Heights, Minnesota
Get on I-35E S (0.7 mi)
Continue on I-35E S. Take Exit 99B to Pilot Knob Rd. Take exit 71 from I-494 W (2.2 mi)
Continue on Pilot Knob Rd to your destination in Eagan (0.5 mi)
Sieben Edmunds Miller PLLC will be on the right
Directions from St. Paul
St. Paul Construction Accident Attorneys
Sieben Edmunds Miller helps residents of St. Paul who have experienced a construction accident. You can trust our experienced attorneys to advocate for you when the unexpected occurs. We know you weren't planning on this, so our team of St. Paul construction accident attorneys are here for you. Make sure you have a lawyer who knows the intricacies of St. Paul construction accident law. Directions to our office from St. Paul:
14 min via US-52 S and I-494 W | Fastest route, the usual traffic
Construction Accident Attorney in St. Paul, Minnesota
Take US-52 S and I-494 W to Pilot Knob Rd in Mendota Heights. Take exit 71 from I-494 W (11.7 mi)
Continue on Pilot Knob Rd to your destination in Eagan (0.5 mi)
Directions from Hastings
Hastings Construction Accident Attorneys
Sieben Edmunds Miller is a wonderful advocate for victims of construction accidents in Hastings, Minnesota. Our experienced construction accident attorneys represent clients in Hastings and the Southeastern Metro. When construction accidents happen, our team is here for you. For years, we have served clients in Hastings in the aftermath of construction accidents. Directions to our office from Hastings:
27 min (20.8 miles) via Hwy 55 W | Fastest route, the usual traffic
Construction Accident Attorney in Hastings, Minnesota
Take Vermillion St to US-61 N/Hastings Rd S (0.4 mi)
Follow US-61 N and I-494 W to Pilot Knob Rd in Mendota Heights. Take exit 71 from I-494 W (21.9 mi)
Continue on Pilot Knob Rd to your destination in Eagan (0.5 mi)
Directions from Hudson
Hudson Construction Accident Attorneys
At Sieben Edmunds Miller, we help victims of construction accidents in Hudson, Wisconsin. Our Hudson construction accident attorneys will advocate for you when the unanticipated occurs. We understand the complexities surrounding construction accidents and will work with you to help advocate for a favorable outcome. Directions to our office from Hudson:
via I-94 W and I-494 S | Fastest route now, the usual traffic
Construction Accident Attorney in Hudson, Wisconsin
Get on I-94 W/US-12 W from 1st St and 2nd St S/I-94 ALT (1.1 mi)
Follow I-94 W/US-12 W and I-494 S to Pilot Knob Rd in Mendota Heights. Take exit 71 from I-494 W (24.1 mi)
Continue on Pilot Knob Rd to your destination in Eagan (0.5 mi)
Directions from River Falls
River Falls Construction Accident Attorneys
Are you searching for a construction accident attorney in River Falls, Wisconsin? If so, Sieben Edmunds Miller is here to help you. Our experienced team of construction accident lawyers helps victims in River Falls in the aftermath of their unexpected construction accidents. Directions to our office from River Falls:
37 min via I-94 W and I-494 S | Fastest route, the usual traffic
Construction Accident Attorney in River Falls, Wisconsin
Get on WI-35 N in St. Croix County from N Main St (1.7 mi)
Follow WI-35 N, I-94 W/US-12 W, and I-494 S to Pilot Knob Rd in Mendota Heights. Take exit 71 from I-494 W (34.0 mi)
Continue on Pilot Knob Rd to your destination in Eagan (0.5 mi)
Sieben Edmunds Miller
Directions from Hennepin County
Hennepin County Construction Accident Attorneys
If you or a loved one has experienced a construction accident in Hennepin County, Minnesota, contact the lawyers at Sieben Edmunds Miller. Our Hennepin County construction attorneys are here to advocate for you when the unexpected occurs. If you're a resident of Hennepin county searching for a construction accident attorney- our team is here to help. Directions to our office from Hennepin County:
28 min via I-494 S | Fastest route, the usual traffic
Construction Accident Attorney in Hennepin County, Minnesota
Get on US-12 E in Wayzata (3.6 mi)
Take I-494 S to Pilot Knob Rd in Eagan. Take exit 71 from I-494 E (22.6 mi)
Continue on Pilot Knob Rd to your destination (0.3 mi)
Directions from Ramsey County
Ramsey County Construction Accident Attorneys
Construction accidents in Ramsey County are more common than you might think. If you or a loved one are the victim of a construction accident in Ramsey County, you should contact the attorneys at Sieben Edmunds Miller. Our experienced lawyers focus on Ramsey County construction accidents. Directions to our office from Ramsey County:
21 min via I-35E S | Fastest route, the usual traffic
Construction Accident Attorney in Ramsey County, Minnesota
Get on I-35E S in Saint Paul from Frost Ave and Larpenteur Ave E (2.9 mi)
Continue on I-35E S to Mendota Heights. Take exit 71 from I-494 W (11.2 mi)
Continue on Pilot Knob Rd to your destination in Eagan (0.5 mi)
Directions from Dakota County
Dakota County Construction Accident Attorneys
Unfortunately, construction accidents are a common occurrence in Dakota County, Minnesota. When the unexpected happens, you can rely on the Dakota County construction accident attorneys at Sieben Edmunds Miller to see you through the process and help advocate for a favorable outcome. Victims of construction accidents in Dakota County need experienced lawyers. Directions to our office from Dakota County:
15 min via Pilot Knob Rd | Fastest route, the usual traffic
Construction Accident Attorney in Dakota County, Minnesota
Head east on 150th St W (98 ft)
Turn left onto Pilot Knob Rd (9.0 mi)
Turn left onto Corporate Center Dr (400 ft)
Corporate Center Dr turns slightly right and becomes Eagan Woods Dr (171 ft)
Turn right(Sieben Edmunds Miller, PLLC will be on the left)
Directions from Washington County
Washington County Construction Accident Attorneys
If you're searching for a Washington County construction accident attorney, Sieben Edmunds Miller is here to help. Our team of experienced construction accident attorneys have been serving Washington County for many years. We understand the complex area of construction accident law. Directions to our office from Washington County:
22 min via Bailey Rd and I-494 W | Fastest route, the usual traffic
Construction Accident Attorney in Washington County, Minnesota
Take Bailey Rd and I-494 W to Corporate Center Dr in Eagan (16.9 mi)
Continue on Corporate Center Dr to your destination (0.1 mi)
Directions from Scott County
Scott County Construction Accident Attorneys
Residents of Scott County, Minnesota need strong representation after a construction accident. The construction accident attorneys at Sieben Edmunds Miller are here to help. Our experienced construction accident lawyers understand the intricacies of construction law in Scott County. Directions to our office from Scott County:
35min via US-169 N and I-494 E | Fastest route, the usual traffic
Construction Accident Attorney in Scott County, Minnesota
Get on US-169 N in Shakopee from Marystown Rd (7.5 mi)
Follow US-169 N and I-494 E to Pilot Knob Rd in Eagan. Take exit 71 from I-494 E (22.7 mi)
Continue on Pilot Knob Rd to your destination (0.3 mi)