Injured in a Red Light Accident in Minneapolis?
In a busy and bustling city like Minneapolis, red light accidents can happen in an instant, leaving individuals with devastating injuries and a long road to recovery. These accidents occur when a driver fails to adhere to traffic signals and proceeds through a red light, resulting in dangerous collisions with other vehicles, pedestrians, or cyclists. The consequences of such accidents can be catastrophic, causing severe injuries, significant property damage, and even tragic loss of life.
If you or a loved one has been involved in a red light accident in Minneapolis, it's important to understand that you have rights and legal options available to you. Seeking justice and fair compensation for your injuries and losses can make a significant difference in your recovery process and overall well-being. This is where the power of a personal injury case comes into play.
A personal injury case provides an avenue for victims of red light accidents to hold the responsible party accountable for their negligence. By pursuing a personal injury claim, you have the opportunity to seek financial compensation for medical expenses, rehabilitation costs, lost wages, pain and suffering, and other damages resulting from the accident. This compensation can alleviate the financial burden and provide the necessary resources to facilitate your recovery and rebuild your life.
However, it's important to note that dealing with insurance companies on your own can be challenging and often results in inadequate settlements. Insurance companies have teams of adjusters and lawyers working to protect their interests and minimize their financial liability. Negotiating with them without proper legal representation can put you at a disadvantage and may result in accepting a settlement that falls short of what you deserve. At Sieben Edmunds Miller, we are experienced in representing victims of red light personal injury accidents, and we are here to fight for the justice and compensation you deserve.
Understanding Red Light Accidents in Minneapolis
Red light accidents occur when a driver fails to stop at a red light, leading to a collision with another vehicle or even pedestrians. These accidents often result in serious injuries, including broken bones, head and neck injuries, spinal cord injuries, and even fatalities. The negligent driver who disregards the traffic signal and causes such an accident can be held legally responsible for the harm they have caused.
The Power of a Personal Injury Case
Pursuing a personal injury case after a red light accident offers numerous benefits that can positively impact your life. Firstly, it provides a sense of justice by holding the at-fault party accountable for their actions. This gives you a voice and the opportunity to prevent similar accidents from happening to others in the future. Secondly, a successful personal injury case can provide the financial resources necessary to cover medical expenses, rehabilitation costs, lost wages, and ongoing care related to your injuries. This financial compensation can alleviate the burden of these expenses, ensuring that you receive the necessary treatment and support to recover to the fullest extent possible. Additionally, a personal injury case acknowledges the pain and suffering you have endured, providing emotional closure and validation for the challenges you have faced.
By pursuing a personal injury case, you can gain peace of mind knowing that you have taken the necessary steps to secure your future and protect your rights. With the guidance and expertise of a Minneapolis personal injury attorney, you can navigate the legal complexities with confidence, allowing you to focus on your recovery and rebuilding your life after the red light accident.
Why You Shouldn't Negotiate with Insurance Companies on Your Own
Negotiating with insurance companies without the assistance of a lawyer can put you at a significant disadvantage. Insurance companies are experienced in handling claims and have teams of adjusters and lawyers who work to protect their own financial interests. Their primary goal is to settle the claim for the lowest amount possible, which may not adequately compensate you for your injuries, damages, and future expenses.
One key reason why negotiating with insurance companies without a lawyer is risky is the unequal power dynamic. Insurance companies have extensive resources, legal knowledge, and tactics to undervalue or deny claims. They may use various strategies, such as shifting blame onto you, downplaying the extent of your injuries, or seeking recorded statements that can be used against you later. Without a legal professional on your side, you may unintentionally say or do things that can be used to diminish your claim's value.
Additionally, insurance companies may pressure you into accepting a quick settlement offer that may seem attractive initially, but in reality, it may fall far short of what you are entitled to receive. They may attempt to exploit your emotional vulnerability or financial hardship following the accident to coerce you into accepting less than you deserve. Once you accept a settlement, you typically waive your rights to seek additional compensation, even if your medical expenses or long-term effects of the injury become apparent later on.
The Importance of a Minneapolis Personal Injury Lawyer
Having an experienced personal injury lawyer by your side is crucial in red light personal injury cases. A skilled attorney understands the intricacies of personal injury law, knows how to navigate the legal process, and has the resources to build a strong case on your behalf. They will conduct a thorough investigation, gather evidence, interview witnesses, consult with experts if necessary, and construct a compelling argument to demonstrate the negligence of the at-fault party.
Additionally, a personal injury lawyer will handle all communication and negotiations with insurance companies on your behalf. They have the experience and knowledge to navigate the tactics employed by insurance adjusters and will fight to ensure that you receive fair and just compensation for your injuries and losses. By having a legal professional in your corner, you can focus on your recovery and well-being while leaving the legal complexities in capable hands.
Contact Our Minneapolis Red Light Personal Injury Attorneys
If you or a loved one has been injured in a red light accident in Minneapolis, it's important to act swiftly and seek legal representation from our dedicated team of personal injury attorneys. We are committed to advocating for your rights, pursuing the compensation you deserve, and helping you rebuild your life after the accident. Contact us today for a confidential consultation and let us guide you through the legal process. Remember, you don't have to face this challenging time alone.
If you're involved in a Red Light Accident Injury, you can trust the experienced Minnesota lawyers at Sieben Edmunds Miller to advocate for you. We proudly serve the cities of Burnsville, Bloomington, Minneapolis, Woodbury, Eagan, Mendota Heights, St. Paul, Hastings, Hudson, and River Falls in Construction Accident cases. We also serve surrounding cities in Dakota County and throughout Minnesota and Wisconsin.
Get a Free Case Evaluation
We are here to help. Let us evaluate your case for you. Free of charge – no obligation. Complete our free case evaluation form or call us directly at
(651) 994-6744
.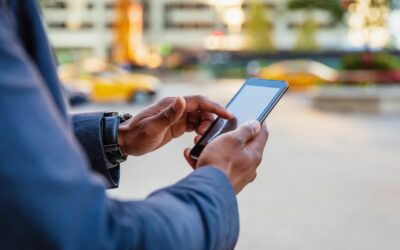 Car accidents involving rideshare companies can present unique challenges for those seeking compensation for their injuries and damages. Understanding the complexities of these rideshare company accident claims and knowing how to navigate through them is crucial. In...
Note: The use of the Internet or this form for communication with the firm or any individual member of the firm does not establish an attorney-client relationship. Confidential or time-sensitive information should not be sent through this form.
Directions to Sieben Edmunds Miller
Sieben Edmunds Miller
Directions from Burnsville
Burnsville Construction Accident Attorneys
Are you looking for a construction accident attorney in Burnsville? Sieben Edmunds Miller serves clients in Burnsville who have experienced personal injuries related to construction accidents. If you're a resident of Burnsville, Minnesota, our experienced construction accident attorneys are here to advocate for you. Directions to our office from Burnsville:
15 min (9.3 miles) via State Hwy 13 N | Fastest route, the usual traffic
Construction Accident Attorney in Burnsville, Minnesota
Head north on Nicollet Ave toward E 130th St (0.6 mi)
Turn right onto State Hwy 13 N/Hwy 13 E
Continue to follow State Hwy 13 N (7.1 mi)
Turn right onto Lone Oak Rd (0.8 mi)
Turn left onto Pilot Knob Rd (0.7 mi
Turn left onto Corporate Center Dr (400 ft)
Corporate Center Dr turns slightly right and becomes Eagan Woods Dr (171 ft)
Turn right(Sieben Edmunds Miller, PLLC will be on the left)
Directions from Bloomington
Bloomington Construction Accident Attorneys
Sieben Edmunds Miller represents construction accident victims in Bloomington, Minnesota. Our experienced attorneys serve clients in Bloomington and the surrounding metro area. We know this is a difficult time, but our team is here to advocate for you when an unforeseen construction accident occurs. Directions to our office from Bloomington:
10 min via I-494 E | Fastest route, the usual traffic
Construction Accident Attorney in Bloomington, Minnesota
Take I-494 E to Pilot Knob Rd in Eagan. Take exit 71 from I-494 E (8.1 m)
Continue on Pilot Knob Rd to your destination (0.3 mi)
Turn right (Sieben Edmunds Miller, PLLC will be on the left)
Directions from Minneapolis
Minneapolis Construction Accident Attorneys
At Sieben Edmunds Miller, we know that construction accidents can be extremely serious. Our Minneapolis construction accident lawyers have years of experience representing Minnesotans when unforeseen events occur. Construction accidents are very common in Minneapolis, so make sure you have strong advocates in your corner. Our Minneapolis construction attorneys are here to help. Directions to our office from Minneapolis:
18 min via I-35W S and MN-62 E | Fastest route now, the usual traffic
Construction Accident Attorney in Minneapolis, Minnesota
Get on MN-65 S (0.8 mi)
Take I-35W S and MN-62 E to State Hwy 13 S in Mendota Heights (11.8 mi)
Take Pilot Knob Rd to your destination in Eagan (1.4 mi)
Directions from Woodbury
Woodbury Construction Accident Attorneys
Do you need an experienced Woodbury construction accident attorney? The lawyers at Sieben Edmunds Miller have represented Woodbury residents in the wake of construction accidents for years. When the unexpected occurs, you can rely on our Woodbury construction accident attorneys for their legal advocacy. Directions to our office from Woodbury:
16 min via I-494 S | Fastest route, the usual traffic
Construction Accident Attorney in Woodbury, Minnesota
Get on I-494 S (0.8 mi)
Follow I-494 S to Pilot Knob Rd in Mendota Heights. Take exit 71 from I-494 W (12.0 mi)
Continue on Pilot Knob Rd to your destination in Eagan (0.5 mi)
Directions from Eagan
Eagan Construction Accident Attorneys
If you're looking for legal representation for an Eagan construction accident, look no further. The experienced Eagan construction accident attorneys at Sieben Edmunds Miller are here to help you through this difficult situation. When the unexpected occurs, our team is here to advocate for you. Construction accidents in Eagan are very serious. Directions to our office from Eagan:
7 min via Pilot Knob Rd | Fastest route, the usual traffic
Construction Accident Attorney in Eagan, Minnesota
Head north on Pilot Knob Rd toward Diffley Rd (3.7 mi)
Turn left onto Corporate Center Dr (400 ft)
Corporate Center Dr turns slightly right and becomes Eagan Woods Dr (171 ft)
Turn right (Sieben Edmunds Miller, PLLC will be on the left)
Sieben Edmunds Miller
Directions from Mendota Heights
Mendota Heights Construction Accident Attorneys
The attorneys at Sieben Edmunds Miller are experienced construction accident lawyers in Mendota Heights, Minnesota. We are here to guide you through the legal system when unexpected construction accidents occur for Mendota Heights residents. If you need a Mendota Heights construction accident attorney, we're here to help. Directions to our Mendota Heights office:
7 min via I-35E S | Fastest route
Construction Accident Attorney in Mendota Heights, Minnesota
Get on I-35E S (0.7 mi)
Continue on I-35E S. Take Exit 99B to Pilot Knob Rd. Take exit 71 from I-494 W (2.2 mi)
Continue on Pilot Knob Rd to your destination in Eagan (0.5 mi)
Sieben Edmunds Miller PLLC will be on the right
Directions from St. Paul
St. Paul Construction Accident Attorneys
Sieben Edmunds Miller helps residents of St. Paul who have experienced a construction accident. You can trust our experienced attorneys to advocate for you when the unexpected occurs. We know you weren't planning on this, so our team of St. Paul construction accident attorneys are here for you. Make sure you have a lawyer who knows the intricacies of St. Paul construction accident law. Directions to our office from St. Paul:
14 min via US-52 S and I-494 W | Fastest route, the usual traffic
Construction Accident Attorney in St. Paul, Minnesota
Take US-52 S and I-494 W to Pilot Knob Rd in Mendota Heights. Take exit 71 from I-494 W (11.7 mi)
Continue on Pilot Knob Rd to your destination in Eagan (0.5 mi)
Directions from Hastings
Hastings Construction Accident Attorneys
Sieben Edmunds Miller is a wonderful advocate for victims of construction accidents in Hastings, Minnesota. Our experienced construction accident attorneys represent clients in Hastings and the Southeastern Metro. When construction accidents happen, our team is here for you. For years, we have served clients in Hastings in the aftermath of construction accidents. Directions to our office from Hastings:
27 min (20.8 miles) via Hwy 55 W | Fastest route, the usual traffic
Construction Accident Attorney in Hastings, Minnesota
Take Vermillion St to US-61 N/Hastings Rd S (0.4 mi)
Follow US-61 N and I-494 W to Pilot Knob Rd in Mendota Heights. Take exit 71 from I-494 W (21.9 mi)
Continue on Pilot Knob Rd to your destination in Eagan (0.5 mi)
Directions from Hudson
Hudson Construction Accident Attorneys
At Sieben Edmunds Miller, we help victims of construction accidents in Hudson, Wisconsin. Our Hudson construction accident attorneys will advocate for you when the unanticipated occurs. We understand the complexities surrounding construction accidents and will work with you to help advocate for a favorable outcome. Directions to our office from Hudson:
via I-94 W and I-494 S | Fastest route now, the usual traffic
Construction Accident Attorney in Hudson, Wisconsin
Get on I-94 W/US-12 W from 1st St and 2nd St S/I-94 ALT (1.1 mi)
Follow I-94 W/US-12 W and I-494 S to Pilot Knob Rd in Mendota Heights. Take exit 71 from I-494 W (24.1 mi)
Continue on Pilot Knob Rd to your destination in Eagan (0.5 mi)
Directions from River Falls
River Falls Construction Accident Attorneys
Are you searching for a construction accident attorney in River Falls, Wisconsin? If so, Sieben Edmunds Miller is here to help you. Our experienced team of construction accident lawyers helps victims in River Falls in the aftermath of their unexpected construction accidents. Directions to our office from River Falls:
37 min via I-94 W and I-494 S | Fastest route, the usual traffic
Construction Accident Attorney in River Falls, Wisconsin
Get on WI-35 N in St. Croix County from N Main St (1.7 mi)
Follow WI-35 N, I-94 W/US-12 W, and I-494 S to Pilot Knob Rd in Mendota Heights. Take exit 71 from I-494 W (34.0 mi)
Continue on Pilot Knob Rd to your destination in Eagan (0.5 mi)
Sieben Edmunds Miller
Directions from Hennepin County
Hennepin County Construction Accident Attorneys
If you or a loved one has experienced a construction accident in Hennepin County, Minnesota, contact the lawyers at Sieben Edmunds Miller. Our Hennepin County construction attorneys are here to advocate for you when the unexpected occurs. If you're a resident of Hennepin county searching for a construction accident attorney- our team is here to help. Directions to our office from Hennepin County:
28 min via I-494 S | Fastest route, the usual traffic
Construction Accident Attorney in Hennepin County, Minnesota
Get on US-12 E in Wayzata (3.6 mi)
Take I-494 S to Pilot Knob Rd in Eagan. Take exit 71 from I-494 E (22.6 mi)
Continue on Pilot Knob Rd to your destination (0.3 mi)
Directions from Ramsey County
Ramsey County Construction Accident Attorneys
Construction accidents in Ramsey County are more common than you might think. If you or a loved one are the victim of a construction accident in Ramsey County, you should contact the attorneys at Sieben Edmunds Miller. Our experienced lawyers focus on Ramsey County construction accidents. Directions to our office from Ramsey County:
21 min via I-35E S | Fastest route, the usual traffic
Construction Accident Attorney in Ramsey County, Minnesota
Get on I-35E S in Saint Paul from Frost Ave and Larpenteur Ave E (2.9 mi)
Continue on I-35E S to Mendota Heights. Take exit 71 from I-494 W (11.2 mi)
Continue on Pilot Knob Rd to your destination in Eagan (0.5 mi)
Directions from Dakota County
Dakota County Construction Accident Attorneys
Unfortunately, construction accidents are a common occurrence in Dakota County, Minnesota. When the unexpected happens, you can rely on the Dakota County construction accident attorneys at Sieben Edmunds Miller to see you through the process and help advocate for a favorable outcome. Victims of construction accidents in Dakota County need experienced lawyers. Directions to our office from Dakota County:
15 min via Pilot Knob Rd | Fastest route, the usual traffic
Construction Accident Attorney in Dakota County, Minnesota
Head east on 150th St W (98 ft)
Turn left onto Pilot Knob Rd (9.0 mi)
Turn left onto Corporate Center Dr (400 ft)
Corporate Center Dr turns slightly right and becomes Eagan Woods Dr (171 ft)
Turn right(Sieben Edmunds Miller, PLLC will be on the left)
Directions from Washington County
Washington County Construction Accident Attorneys
If you're searching for a Washington County construction accident attorney, Sieben Edmunds Miller is here to help. Our team of experienced construction accident attorneys have been serving Washington County for many years. We understand the complex area of construction accident law. Directions to our office from Washington County:
22 min via Bailey Rd and I-494 W | Fastest route, the usual traffic
Construction Accident Attorney in Washington County, Minnesota
Take Bailey Rd and I-494 W to Corporate Center Dr in Eagan (16.9 mi)
Continue on Corporate Center Dr to your destination (0.1 mi)
Directions from Scott County
Scott County Construction Accident Attorneys
Residents of Scott County, Minnesota need strong representation after a construction accident. The construction accident attorneys at Sieben Edmunds Miller are here to help. Our experienced construction accident lawyers understand the intricacies of construction law in Scott County. Directions to our office from Scott County:
35min via US-169 N and I-494 E | Fastest route, the usual traffic
Construction Accident Attorney in Scott County, Minnesota
Get on US-169 N in Shakopee from Marystown Rd (7.5 mi)
Follow US-169 N and I-494 E to Pilot Knob Rd in Eagan. Take exit 71 from I-494 E (22.7 mi)
Continue on Pilot Knob Rd to your destination (0.3 mi)