DWI Defense Lawyers in Burnsville
A DWI is a common criminal charge in Burnsville, MN, but that doesn't mean you shouldn't take your DWI seriously. Indeed, a conviction for DWI (or DUI) can have long-lasting effects for you and your family: fines, jail time, license revocation, and plate and vehicle impoundments are all possible. With a criminal record, you may have a difficult time obtaining employment and housing.
Clearly, the implications of a DWI conviction in Burnsville are serious. A DWI charge requires drastic and intense legal representation. That's why your first call after a DWI charge should be to our Burnsville DWI attorneys.
Burnsville DWI lawyers & law firms like Sieben Edmunds Miller know how criminal cases in Minnesota are handled. We've spent years defending our clients in DWI cases, so we know how local judges will likely react to your case. We'll work to create a cogent defense on your behalf while acting as your legal advocates during hearings and other court appearances. Your comfort during the process is always our top concern.
Explore Our DWI/DUI Services
Burnsville DWI Lawyer for Plate Impoundment
You may have seen or heard about Minnesota's "whiskey plates" which are given to those convicted of drunk driving. Did you know this is actually a process known as plate impoundment? If a DWI conviction happens to you, you may be forced to surrender the plates and put whiskey plates on every vehicle in your household. That means your spouse, teenage children, and other family members will also be forced to drive vehicles that highlight your DWI conviction.
Burnsville drivers who have been charged with a DWI turn to Sieben Edmunds Miller's team to avoid plate impoundment and the other repercussions of a conviction. We'll treat you as an individual and create a defense that addresses the specifics of your case. Whether you believe you are innocent or guilty of a DWI, we can help ensure you won't receive a punishment you don't deserve.
DWI Criminal Defense Lawyer in Burnsville for Repeat Offenses
Our Burnsville DWI defense attorneys see a lot of first-time DWI charges, but we also work with many clients who have previously been convicted of a DUI or DWI. If you're facing a repeat DWI charge, it is even more vital for you to contact an attorney promptly. With each additional conviction, the punishment for the crime will increase in severity. 
Many Minnesotans with a past record have worked hard to turn their lives around only to be targeted by police. You even may have been pulled over by law enforcement due to your past criminal record. We can help you prove that 
If you were the victim of an inaccurate blood, breath, or urine test, we'll also help you highlight law enforcement's errors when administering the test. You should never be charged with a crime (especially a repeat charge) due to human error. Our criminal defense attorneys in Burnsville will help you clear your name. 
Contact Our Burnsville DWI Defense Lawyers
The lawyers at Sieben Edmunds Miller, PLLC know and understand the laws pertaining to DWI and DUI charges. We do everything in our power to protect our clients from the unwanted consequences of a DWI/DUI conviction: vehicle forfeiture, license revocation, long-term monitoring, jail time, and more.
If you are concerned about your recent arrest for DWI, do not hesitate to contact our MN DUI-DWI attorneys. Our Minnesota Criminal Defense team is here to consult with you on your case right away. You may contact Sieben Edmunds at (651) 323-2464. You can also reach us through our website.
If you're facing a DWI-DUI charge, you can trust the experienced Minnesota lawyers at Sieben Edmunds Miller to advocate for you. We proudly serve the cities of Burnsville, Bloomington, Minneapolis, Woodbury, Eagan, Mendota Heights, St. Paul, Hastings, Hudson, and River Falls in DWI-DUI cases. We also serve surrounding cities in Dakota County and throughout Minnesota and Wisconsin.
Get a Free Case Evaluation
We are here to help. Let us evaluate your case for you. Free of charge – no obligation. Complete our free case evaluation form or call us directly at (651) 323-2464.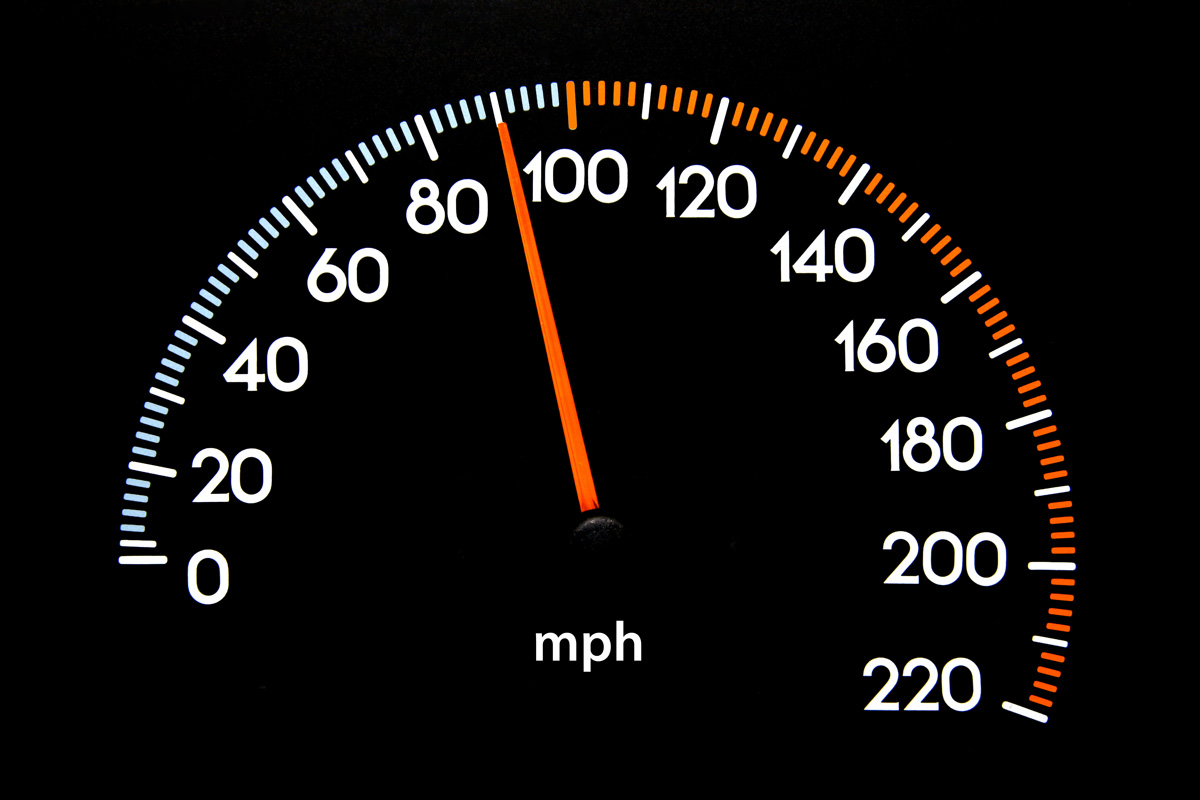 If you are anything like me, the thrill of driving fast on an open road can be hard to resist. But, if you are caught speeding in Minnesota, you may be ticketed and subjected to high fines and other penalties. And if you drive over 100 miles per hour, the consequences...
Note: The use of the Internet or this form for communication with the firm or any individual member of the firm does not establish an attorney-client relationship. Confidential or time-sensitive information should not be sent through this form.
Directions to Sieben Edmunds Miller
Sieben Edmunds Miller
Directions from Burnsville
Burnsville DWI Attorneys

Are you looking for a DWI attorney in Burnsville, Minnesota? Sieben Edmunds Miller serves clients in Burnsville facing DWI charges. If you're a resident of Burnsville, Minnesota, our experienced criminal defense attorneys are here to advocate for you. Our firm specifically focuses on DWI cases. Directions to our office from Burnsville:
16 min (10.6 miles) via State Hwy 13 N | Fastest route, the usual traffic
DWI Attorney in Burnsville, Minnesota

Head north on Nicollet Ave toward E 130th St (0.6 mi)
Turn right onto State Hwy 13 N/Hwy 13 E
Continue to follow State Hwy 13 N (9.2 mi)
Turn right onto Hwy 55 E (0.4 mi)
Turn right onto Waters Dr (0.3 mi)
Turn left (367 ft)
Turn right (Sieben Edmunds Miller, PLLC will be on the left)
Directions from Bloomington
Bloomington DWI Attorneys
Sieben Edmunds Miller represents people facing DWI charges in Bloomington, Minnesota. Our experienced attorneys serve clients in Bloomington and the surrounding metro area. We know this is a difficult time, but our team is here to advocate for you when DWI charges arise. Our team of lawyers focus specifically on DWI cases. Directions to our office from Bloomington:
15 min (9.3 miles) via I-494 E | Best route Bloomington Minnesota – Take I-494 E to Pilot Knob Rd in Eagan.
DWI Attorneys in Bloomington, Minnesota

Take exit 71 from I-494 E 8 min (8.1 mi)
Head north on I-35W N (1.3 mi)
Take exit 9A to merge onto I-494 E/MN-5 E (3.9 mi)
Keep left at the fork to continue on I-494 E (2.6 mi)
Take exit 71 for County Route 31/Pilot Knob Rd (0.3 mi)
Continue on Pilot Knob Rd to your destination in Mendota Heights 4 min (1.2 mi)
Turn right onto Pilot Knob Rd (0.8 mi)
Turn right (0.3 mi)
Turn left toward Waters Dr (200 ft)
Turn left onto Waters Dr (148 ft)
Turn left (367 ft)
Turn right (Sieben Edmunds Miller, PLLC will be on the left)
Directions from Minneapolis
Minneapolis DWI Attorneys
At Sieben Edmunds Miller, we know DWI charges are extremely serious. Our Minneapolis DWI lawyers have years of experience representing Minnesotans when unforeseen events occur. Criminal charges like DWI are common in Minnesota, so make sure you have strong advocates in your corner. Our Minneapolis DWI attorneys are here to help. Directions to our office from Minneapolis:
19 min (13.4 miles) via I-35W S and MN-62 E | Fastest route, the usual traffic Minneapolis Minnesota
DWI Attorney in Minneapolis, Minnesota
Get on MN-65 S 4 min (0.8 mi)
Head southeast on S 4th St (197 ft)
Turn right at the 1st cross street onto S 4th Ave (0.5 mi)
Use the middle 2 lanes to turn slightly left onto the MN-65 ramp to I-35W S (0.3 mi)
Take I-35W S and MN-62 E to Waters Dr in Mendota Heights 13 min (12.2 mi)
Continue onto MN-65 S (0.8 mi)
Merge onto I-35W S (3.8 mi)
Use the right 3 lanes to merge onto MN-62 E (5.2 mi)
Continue straight to stay on MN-62 E (1.3 mi)
Keep right to continue on MN-55 E/Hwy 55 E, follow signs for MN-13 S (1.1 mi)
Continue on Waters Dr to your destination 2 min (0.4 mi)
Turn right onto Waters Dr (0.3 mi)
Turn left (367 ft)
Turn right (Sieben Edmunds Miller, PLLC will be on the left)
Directions from Woodbury
Woodbury DWI Attorneys
Do you need an experienced Woodbury DWI attorney? The criminal defense lawyers at Sieben Edmunds Miller have represented Woodbury residents in the aftermath of criminal DWI charges for years. When the unexpected occurs, you can rely on our Woodbury DWI attorneys for their legal advocacy. Directions to our office from Woodbury
18 min (13.8 miles) via I-494 S
DWI Attorney in Woodbury, Minnesota
Get on I-494 S 2 min (0.8 mi)
Head north on Queens Dr toward Valley Creek Rd (203 ft)
Turn left at the 1st cross street onto Valley Creek Rd (0.5 mi)
Use the right lane to take the ramp onto I-494 S (0.2 mi)
Follow I-494 S to Pilot Knob Rd in Mendota Heights
Take exit 71 from I-494 S 12 min (12.0 mi)
Merge onto I-494 S (11.7 mi)
Take exit 71 for County Route 31/Pilot Knob Rd (0.3 mi)
Continue on Pilot Knob Rd to Sieben Edmunds Miller PLLC 4 min (1.0 mi)
Directions from Eagan
Eagan DWI Attorneys
If you're looking for legal representation for an Eagan DWI charge, look no further. The experienced Eagan DWI attorneys at Sieben Edmunds Miller are here to help you through this difficult situation. When the unexpected occurs, our team is here to advocate for you. In Eagan, Minnesota, criminal DWI charges are very serious. Directions to our office from Eagan:
13 min (5.1 miles) via Pilot Knob Rd
DWI Attorney in Eagan, Minnesota
Head north on Pilot Knob Rd toward Diffley Rd (4.6 mi)
Turn right (0.3 mi)
Turn left toward Waters Dr (200 ft)
Turn left onto Waters Dr (148 ft)
Turn left (367 ft)
Turn right (Sieben Edmunds Miller PLLC will be on the left 79 ft)
Sieben Edmunds Miller
Directions from Mendota Heights
Mendota Heights DWI Attorneys
The attorneys at Sieben Edmunds Miller are experienced DWI lawyers in Mendota Heights, Minnesota. We are here to guide you through the legal system when unexpected DWI charges occur for Mendota Heights residents. If you need a Mendota Heights DWI attorney, we're here to help. Directions to our Mendota Heights office:
7 min (2.9 miles) via MN-62 W
DWI Attorney in Mendota Heights, Minnesota
Head east on MN-62 E (0.1 mi)
Make a U-turn (signs for I-35E) (1.3 mi)
Turn left onto State Hwy 13 S/State Rte 13 S (0.7 mi)
Turn left onto MN-55 E/Hwy 55 E (signs for MN-13 S) (0.4 mi)
Turn right onto Waters Dr (0.3 mi)
Turn left (367 ft)
Turn right (Sieben Edmunds Miller PLLC will be on the left 79 ft)
Directions from St. Paul
St. Paul DWI Attorneys
Sieben Edmunds Miller helps residents of St. Paul who are facing DWI charges. You can trust our experienced criminal defense attorneys to advocate for you when the unexpected occurs. We know you weren't planning on this, so our team of St. Paul DWI attorneys are here for you. Make sure you have a lawyer who knows the intricacies of St. Paul DWI law. Directions to our office from St. Paul:
16 min (12.7 miles) via US-52 S and I-494 W
DWI Attorney in St. Paul, Minnesota
Take US-52 S and I-494 W to Pilot Knob Rd in Mendota Heights
Take exit 71 from I-494 W 12 min (11.7 mi)
Head southeast toward I-94 E (0.1 mi)
Merge onto I-94 E (0.1 mi)
Take exit 242D to merge onto US-52 S (5.4 mi)
Take the exit onto I-494 W (5.7 mi)
Take exit 71 for County Route 31/Pilot Knob Rd (0.3 mi)
Continue on Pilot Knob Rd to your destination 4 min (1.0 mi)
Turn right onto Pilot Knob Rd (0.6 mi)
Turn right (0.3 mi)
Turn left toward Waters Dr (200 ft)
Turn left onto Waters Dr (148 ft)
Turn left (367 ft)
Turn right (Sieben Edmunds Miller PLLC will be on the left 79 ft)
Directions from Hastings
Hastings DWI Attorneys
Sieben Edmunds Miller is a strong advocate for people facing DWI charges in Hastings, Minnesota. Our experienced DWI attorneys represent clients in Hastings and the Southeastern Metro. When criminal DWI charges arise, our team is here for you. For years, our criminal defense lawyers have represented clients in Hastings facing DWI charges. Directions to our office from Hastings:
27 min (20.8 miles) via Hwy 55 W
DWI Attorney in Hastings, Minnesota
Take Hwy 55 W and MN-55 W to Hwy 55 Service Rd in Mendota Heights 25 min (20.4 mi)
Head west on 2nd St E toward Eddy St (0.6 mi)
Turn left onto Pine St (0.4 mi)
Turn right onto Hwy 55 W/8th St W Pass by Taco Bell (on the right in 0.6 mi) (9.0 mi)
Merge onto US-52 N/Hwy 55 W (4.0 mi)
Keep left at the fork to continue on MN-55 W/Hwy 55 W, follow signs for Minneapolis (6.4 mi)
Take Waters Dr to your destination 2 min (0.4 mi)
Turn left onto Hwy 55 Service Rd (154 ft)
Hwy 55 Service Rd turns right and becomes Waters Dr (0.3 mi)
Turn left (367 ft)
Turn right, Sieben Edmunds Miller PLLC will be on the left (79 ft)
Directions from Hudson
Hudson DWI Attorneys
At Sieben Edmunds Miller, we help people facing DWI charges in Hudson, Wisconsin. Our Hudson DWI attorneys will advocate for you when the unanticipated occurs. We understand the complexities surrounding DWI charges and will work with you to help advocate for a favorable outcome. Directions to our criminal defense office from Hudson:
29 min (26.0 miles) via I-94 W and I-494 S
DWI Attorney in Hudson, Wisconsin
Get on I-94 W/US-12 W 2 min (1.0 mi)
Head south on 2nd St toward Commercial St (0.7 mi)
Keep right at the fork, follow signs for I-94 W/US-12 W/WI-64 W/St Paul and merge onto I-94 W/US-12 W
Entering Minnesota (0.2 mi) Follow I-94 W/US-12 W and I-494 S to Pilot Knob Rd in Mendota Heights.
Take exit 71 from I-494 S 23 min (24.1 mi)
Merge onto I-94 W/US-12 W (9.5 mi)
Use the 2nd from the right lane to take exit 249 for I-694 N toward I-494 S (0.6 mi)
Keep right at the fork, follow signs for I-494 S S (0.2 mi)
Continue onto I-494 S (13.5 mi)
Take exit 71 for County Route 31/Pilot Knob Rd (0.3 mi)
Continue on Pilot Knob Rd to Sieben Edmunds Miller PLLC 4 min (1.0 mi)
Directions from River Falls
River Falls DWI Attorneys
Are you searching for a DWI attorney in River Falls, Wisconsin? If so, Sieben Edmunds Miller is here to help you. Our experienced criminal defense team of DWI lawyers help people in River Falls who are facing DWI charges. Directions to our criminal defense office from River Falls:
40 min (36.7 miles) via I-94 W and I-494 S
DWI Attorney in River Falls, Wisconsin
Get on WI-35 N in St. Croix County from N Main St 4 min (1.7 mi)
Head west on E Cedar St toward N Main St (151 ft)
Turn right onto N Main St (1.1 mi)
Continue onto WI-65 N (0.2 mi)
Turn left to merge onto WI-35 N toward Hudson/St Paul (0.3 mi)
Follow WI-35 N, I-94 W/US-12 W and I-494 S to Pilot Knob Rd in Mendota Heights
Take exit 71 from I-494 S 32 min (34.0 mi)
Merge onto WI-35 N (6.6 mi)
Use the left lane to merge onto I-94 W/US-12 W/WI-35 N toward Hudson
Continue to follow I-94 W/US-12 W Entering Minnesota (12.9 mi)
Use the 2nd from the right lane to take exit 249 for I-694 N toward I-494 S (0.6 mi)
Keep right at the fork, follow signs for I-494 S S (0.2 mi)
Continue onto I-494 S (13.5 mi)
Take exit 71 for County Route 31/Pilot Knob Rd (0.3 mi)
Continue on Pilot Knob Rd to Sieben Edmunds Miller PLLC
Sieben Edmunds Miller
Directions from Hennepin County
Hennepin County DWI Attorneys
If you or a loved one are facing DWI charges in Hennepin County, Minnesota, contact the criminal defense lawyers at Sieben Edmunds Miller. Our Hennepin County DWI attorneys are here to advocate for you when the unexpected occurs. If you're a resident of Hennepin county searching for a DWI attorney- our team is here to help. Directions to our office from Hennepin County:
35 min (28.1 miles) via I-494 S and MN-62 E
DWI Attorney in Hennepin County, Minnesota
Hennepin County Minnesota Get on I-494 S from Hwy 55 E 7 min (4.1 mi)
Head east on 34th Ave N toward Queensland Ln (0.1 mi)
Turn left onto MN-101 N (0.8 mi)
Turn right onto Hwy 55 E Pass by Wendy's (on the right in 2.7 mi) (2.8 mi)
Turn right to merge onto I-494 S (0.3 mi)
Follow I-494 S and MN-62 E to Waters Dr in Mendota Heights 25 min (23.6 mi)
Merge onto I-494 S (7.8 mi)
Use the 2nd from the right lane to take exit 13 for MN-62/County 62 (0.3 mi)
Use the left 2 lanes to turn left onto County Rd 62 (signs for MN-62 E) (0.1 mi)
Continue onto MN-62 E (7.7 mi)
Use the middle lane to stay on MN-62 E (0.7 mi)
Keep left to stay on MN-62 E (4.6 mi)
Continue straight to stay on MN-62 E (1.3 mi)
Keep right to continue on MN-55 E/Hwy 55 E, follow signs for MN-13 S (1.1 mi)
Continue on Waters Dr to your destination 2 min (0.4 mi)
Turn right onto Waters Dr (0.3 mi)
Turn left (367 ft)
Turn right (Sieben Edmunds Miller PLLC will be on the left 79 ft)
Directions from Ramsey County
Ramsey County DWI Attorneys
In Ramsey County, DWI charges are more common than you might think. If you or a loved one are facing DWI charges in Ramsey County, you should contact the criminal defense attorneys at Sieben Edmunds Miller. Our experienced lawyers focus specifically on Ramsey County DWI cases. Directions to our office from Ramsey County:
24 min (14.8 miles) via I-35E S
DWI Attorney in Ramsey County, Minnesota
Get on I-35E S from Frost Ave and Roselawn Ave E 7 min (2.8 mi)
Head northwest (184 ft)
Turn right toward Frost Ave (295 ft)
Turn right onto Frost Ave (0.4 mi)
At the traffic circle, take the 3rd exit and stay on Frost Ave (0.6 mi)
Sharp right onto Maplewood Dr (0.3 mi)
Turn left onto Roselawn Ave E (1.2 mi)
Turn left to merge onto I-35E S (0.2 mi)
Follow I-35E S to MN-62 W in Mendota Heights
Take exit 101B from I-35E S 10 min (9.7 mi)
Merge onto I-35E S (2.6 mi)
Keep right to stay on I-35E S (0.7 mi)
Keep left at the fork to stay on I-35E S, follow signs for Interstate 35E S (6.0 mi)
Take exit 101B to merge onto MN-62 W (0.3 mi)
Continue on MN-62 W to Sieben Edmunds Miller PLLC 6 min (2.4 mi)
Directions from Dakota County
Dakota County DWI Attorneys
In Dakota County, Minnesota, DWI cases are relatively common. When the unexpected happens, you can rely on the Dakota County DWI attorneys at Sieben Edmunds Miller to see you through the process and help advocate for a favorable outcome. People facing DWI charges in Dakota County need experienced criminal defense lawyers. Directions to our office from Dakota County:
22 min (10.3 miles) via Pilot Knob Rd
DWI Attorney in Dakota County, Minnesota
Head east on 150th St W (98 ft)
Turn left onto Pilot Knob Rd (9.9 mi)
Turn right (0.3 mi)
Turn left toward Waters Dr (200 ft)
Turn left onto Waters Dr (148 ft)
Turn left (367 ft)
Turn right, Sieben Edmunds Miller PLLC will be on the left (79 ft)
Directions from Washington County
Washington County DWI Attorneys
If you're searching for a Washington County DWI attorney, the criminal defense lawyers at Sieben Edmunds Miller are here to help. Our team of experienced DWI attorneys have been serving Washington County for many years. We understand the complex area of DWI law. Directions to our office from Washington County:
25 min (17.5 miles) via Bailey Rd and I-494 W
DWI Attorney in Washington County, Minnesota
Drive from Bailey Rd and I-494 W to Mendota Heights 22 min (17.1 mi)
Head west on 40th St S toward Manning Ave S (0.2 mi)
Continue onto Bailey Rd (2.0 mi)
At the traffic circle, take the 1st exit and stay on Bailey Rd (2.0 mi)
At the traffic circle, take the 2nd exit and stay on Bailey Rd (3.2 mi)
Continue onto Maxwell Ave (0.5 mi)
Turn right to merge onto I-494 W (8.2 mi)
Take exit 71 for County Route 31/Pilot Knob Rd (0.3 mi)
Turn right onto Pilot Knob Rd (0.6 mi)
Drive to your destination 3 min (0.4 mi)
Turn right (0.3 mi)
Turn left toward Waters Dr (200 ft)
Turn left onto Waters Dr (148 ft)
Turn left (367 ft)
Turn right, Sieben Edmunds Miller PLLC will be on the (left 79 ft)
Directions from Scott County
Scott County DWI Attorneys
Residents of Scott County, Minnesota need strong representation when facing DWI charges. The DWI attorneys at Sieben Edmunds Miller are here to help. Our experienced DWI lawyers understand the intricacies of DWI law in Scott County. Directions to our criminal defense office from Scott County:
41 min (30.2 miles) via Hwy 13 W
DWI Attorney in Scott County, Minnesota
Head south toward MN-282 E 17 s (0.1 mi)
Take Marystown Rd, US-169 N and State Hwy 13 N to Waters Dr in Mendota Heights 38 min (29.7 mi)
Turn left onto MN-282 E (0.4 mi)
Turn left onto Marystown Rd (6.6 mi)
Turn right to merge onto US-169 N (5.5 mi)
Use the right 2 lanes to take exit 115 for County Rd 21 toward Minnesota 13 (1.9 mi)
Continue onto State Hwy 13 N/Hwy 13 W Continue to follow State Hwy 13 N (15.0 mi)
Turn right onto Hwy 55 E (0.4 mi)
Continue on Waters Dr to Sieben Edmunds Miller PLLC 2 min (0.4 mi)