Dea Cortney has been a valued member of the Sieben Edmunds Miller team for several years. She has worn many hats at the firm; starting as a law clerk before transitioning to her current role as an attorney.
Dea has a wide range of experience and works with her clients on an array of criminal defense matters including domestic assault, criminal sexual conduct, DUI, firearm rights restoration, expungements, and post-conviction matters. She has also drafted numerous legal documents including motions, memoranda, briefs, and petitions. Dea's adaptability has proven invaluable and serves her criminal defense and personal injury clients well.
Dea has broad experience in several fields, including hospitality, health care, commercial and residential real estate, non-profit management, lobbying, legislative analysis, and philanthropy that lends a unique perspective to her life and work. Because she has worked in so many fields, she is able to see things from multiple angles and finds solutions others might miss. In November 2020, Dea was featured in the Attorney at Law Magazine (AALM). Read the AALM piece here.
Dea is committed to serving the community with pro bono legal services and offers help through the Volunteer Lawyers Network.
In her free time, Dea enjoys photography, reading, spending time with loved ones, and traveling. In fact, she studied abroad three times in law school – twice in London and once in Israel. Dea enjoys learning about different cultures and how they relate to law, and has taken courses in International Business Law, Comparative Criminal Law & Procedure, Comparative Religion, Conflict Resolution, Immigration Law, and Comparative Criminal Trial Practice. She has also taken independent study courses in Forensic Science and Forensic Psychology – just for fun!
Elected Member, Criminal Law Section Council, Minnesota State Bar Association
American Bar Association (ABA)
Minnesota State Bar Association (MSBA)
Hennepin County Bar Association (HCBA)
Ramsey County Bar Association (RCBA)
Minnesota Women's Lawyers (MWL)
Dakota County Bar Association (DCBA)
Minnesota Association of Criminal Defense Lawyers (MACDL)
Phi Alpha Delta Law Fraternity International (PAD)
Bar Admissions
State of Minnesota
U.S. District of Minnesota
Education
Mitchell Hamline School of Law, J.D., 2020
Metropolitan State University, M.P.N.A. Public and Nonprofit Administration, 2015
Metropolitan State University, B.A. Social Philosophy, 2011
Your content goes here. Edit or remove this text inline or in the module Content settings. You can also style every aspect of this content in the module Design settings and even apply custom CSS to this text in the module Advanced settings.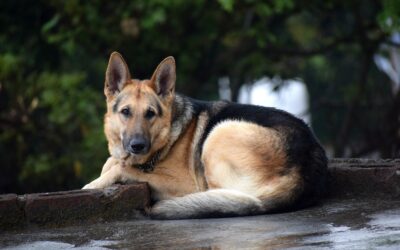 Spring is right around the corner, which means many of us will be spending more time outside. Our state's four-legged residents also enjoy the warmer weather and many dog owners will be walking their dogs in the sunshine, while others will leave the dogs out in their...
Note: The use of the Internet or this form for communication with the firm or any individual member of the firm does not establish an attorney-client relationship. Confidential or time-sensitive information should not be sent through this form.